image
Surpassing Security Shacks: Top 10 Security Blogs to Follow & Articles to Read
>
Surpassing Security Shacks: Top 10 Security Blogs to Follow & Articles to Read
The security industry is always changing, which is why you need to know the best security blogs to follow to keep your knowledge and skills up-to-date.
Technology changes and grows, and so does our understanding of how to better secure people, places, things, and information. Sure, sometimes the best techniques are tried and true – security guards in guard booths, video cameras, or well-trained K9 units – but being effective in this high impact field means always being informed of the latest trends and technologies.
We at Guardian Booth are here to help people in the physical security industry with security booths and in-depth security information. We understand, however, that cybersecurity is a field that changes even more quickly, perhaps, than physical security. And combating the dangers of cybersecurity is far more complex than simply setting up a security shack. If you are looking for a comprehensive list of the best articles on physical security as well as security blogs to follow, keep on reading. 
But if cybersecurity is your field, click here for the top cybersecurity blogs, or this list from the University of San Diego.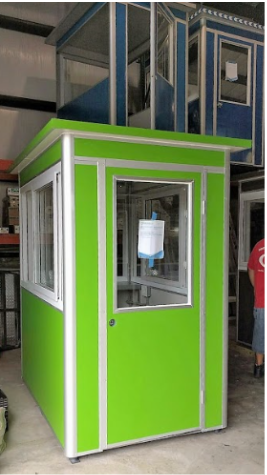 The Ten Top Security Blogs to Follow
1. Security 101. With articles covering everything from metal detectors and visitor management to video security systems and reducing construction site theft, this monthly blog provides you with the latest knowledge as well as a thorough and informative back catalog of blogs.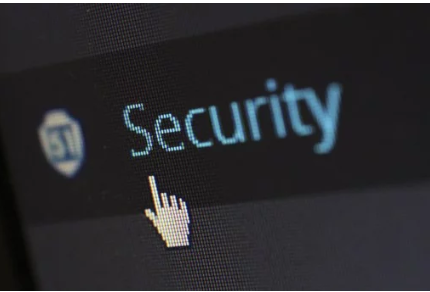 2. IBMs Information Security Newsletter. Earlier we provided a link to top cybersecurity blogs to follow, but here is one that can be good for any company executive that has to worry about information systems, communications systems, employees with mobile technology, and the like. If this describes you, check it out.

3. Security: Solutions for Enabling and Assuring Business. This blog is updated weekly with amazingly relevant security information, including hot topics such as what security personnel needs to know to manage the coronavirus, the impact of integrity on security as an industry, and even artificial intelligence in the security sector.
4. National Crime Prevention Council. This is a very far-reaching website providing articles and a blog not just specifically on the security industry, but also on crime as a whole. It helps readers get a better understanding of what dangers are out there in the world, and how they can better prepare to manage them.
5. Alarm.com and DIY Alarm. Here are two blogs for the price of one! We've grouped these two blogs because they are specifically about alarm systems, and have a focus on home alarms, but they each have a lot of great information that any small security company can benefit from, and may want to share with their customers. For example, Alarm.com's blog has articles that cover topics as varied as using voice controls to arm and disarm an alarm to how parents can use security cameras to help their kids "catch" Santa. Similarly, DIY Alarm has a variety of blogs from specific product reviews to how to prepare for a home invasion.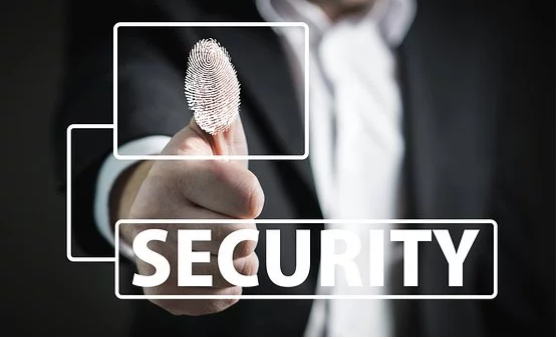 6. U.S. Department of Homeland Security. This blog is located on the national security website. The website itself is full of interesting and timely security articles. The blog has articles ranging from a summary of a chemical security summit to CIA estimates of various security vulnerabilities across the country. This is a high-end blog for security leaders.

7. Security Infowatch.com. This web magazine, designed for security executives and high-level professionals, is full of dozens, perhaps hundreds, of interesting articles on security at all levels of an organization and in all areas. From video surveillance to installing the best turnstiles, security policies to information security, this online journal has a bit of everything.
8. Guardian Booth. This is one of the most effective physical security blogs with an emphasis on the role that a well-equipped security guard booth or security shack can play in security for a guard company or a company that runs its own security. This website puts out new and timely blog posts on a regular basis and maintains an extensive library on a variety of topics from choosing guard booth floor plans to managing active shooter situations and beyond.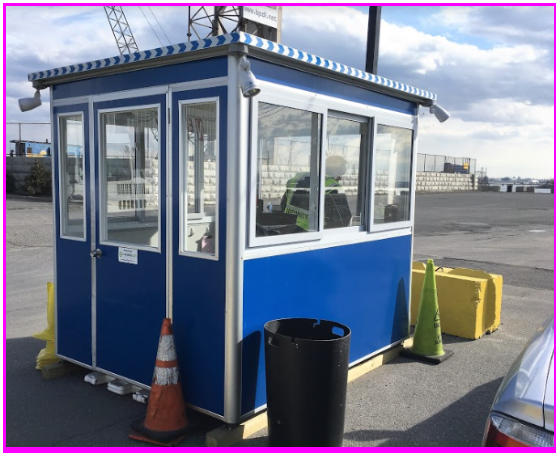 9. Security Management. This website has a huge collection of articles and information. It is divided into four main topics: cybersecurity, physical security, leadership & management, and strategic security. 
10. Security Industry Association (SIA). This blog has a back catalog of hundreds of articles on security and regularly sends out new articles if you sign-up. Past articles have included many summaries of what was learned at the annual SIA conferences, but the blog also includes a variety of news and current event articles. Topics are broad across the security field, including articles on facial recognition software in security, ballistic barriers in physical security, and laws that impact the field of security. 
Bonus: Ten Excellent Security Articles
Security blogs and updates pushed straight to your inbox are great, but maybe you want to dive in right now and get some new information into your brain. Let's do it!
Below is a list of ten of the most interesting, informative articles available online, covering a variety of areas within security:
1. Biometrics in Physical Security. If you have ever considered upgrading the physical security of you or your clients with biometrics, then this article is a great place to start. 
Key takeaway: Biometrics is the wave of the future, but it is also not as scary as it sounds.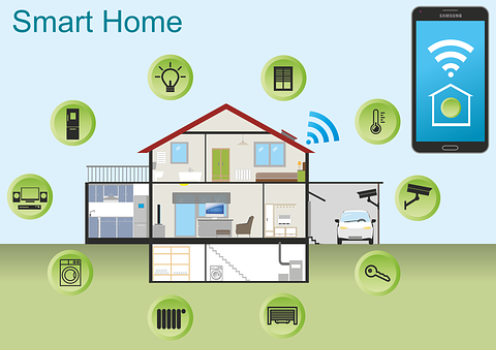 2. How Important are Security Guards? Security guards and security shacks can be of paramount importance in certain situations, but does your company really need one? This article answers that question. 
Key takeaway: Remember that hiring the right people is important, as is training.
3. The First 90 Days of Your New Security Job. Written specifically for those new to security, this can be a great article to share with new security employees. 
Key takeaway: Understanding the culture of your security company and your customers is key.
4. How to Fight Phishing.  If you need to learn a bit more about information security, specifically how to fight back against the dangers of phishing in your workplace, here is a great article to read. 
Key takeaway: Hackers have many ways to hijack your information or consumer accounts, but technology has many ways to stop it.
5. Making the Case for Physical Security. Cybersecurity may be the Cinderella of the proverbial ball, getting all of the press and excitement these days, but physical security is still just as important. This article discusses some headlines in physical security and reminds us of good practices. 
Key takeaway: Physical security is important. A recent survey by Ponemon Institute showed that 71% of respondents in their study had picked up or seen a paper document in a public space that contained sensitive or confidential information.
6. Employee Training to Prevent Workplace Violence and Active Shooter Events.  This article looks at how training your employees to be aware and vigilant – on the lookout for things that seem out of the ordinary – can help prevent violence before it happens. 
Key takeaway: Employees need to not just be trained, but also need to be taught to stay engaged and aware.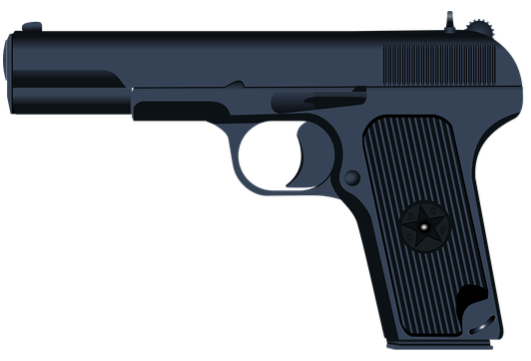 7. Gain Confidence about Data Security in the Cloud. If your company holds on to any significant amount of data and information, there is a good chance that you are – or should be – storing it in the cloud. Are you afraid of the cloud? Don't understand it? Check out this informative article to learn more. 
Key takeaway: The cloud can be a safe place as long as you choose the right provider.
8. What is a CIO? This article looks at the challenges inherent in managing information security in an organization. 
Key takeaway: The article explains the difference between CIO and CTO and lists important steps that any information security leader can take to keep their organization safe.

9. Create a Church Security Plan for a House of Worship. Securing a house of worship can be, in some ways, very different from securing a parking lot, construction site, or some other area. This article presents some specific things that those looking to secure houses of worship need to know. 
Key takeaway: While you should be prepared for serious incidents such as an active shooter, more simply safety precautions such as well-marked exits, smoke alarms, and sprinkler systems are just as important.
10. Mounting a Guard Booth Provides Versatile Security. A guard booth or security shack can be an excellent place to house security staff, as well as security equipment such as video monitors and communications equipment. 
Key takeaway: Whatever type of space you have, there is a guard booth that can fit your needs.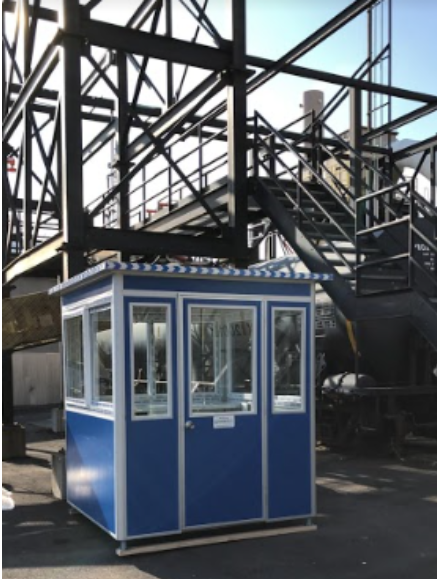 Security is a field where the knowledge, experience, technology, and criminal mind, is always changing. To be top in this field you must stay informed, up to date, and at the top of your game. Want to dig even deeper with another 90 of the top security blogs 2021? Check out this extensive list and keep on learning!
Recent Blogs