Prefabricated Booths & Guard Shacks Built for Maximum Efficiency and Comfort
Sitting for hours in an enclosed space can be stressful and demanding especially if it wasn't designed for comfort. Just ask Abraham Taub. Abraham was a paramedic, forced to sit for long stretches of time in a small emergency vehicle or first-aid booth. He often worked 12-18 hour shifts and had to be alert and ready to handle emergencies at a moment's notice.
Abe Breuer, a long-time friend of Abraham, and fellow EMT (Emergency Medical Technicians), owns John to Go and VIP to Go, companies that supply portable toilets and restroom trailers to construction sites in the New York metropolitan area. Abe knew that many of these construction sites also need a portable guard booths, and together with Abraham, he had insight into what is expected in a booth. The two of them set out to design a safe, affordable, and convenient prefabricated booth with an emphasis on efficacy, security, and user comfort. Guardian Booth was born.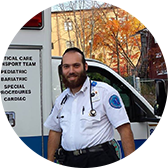 Abraham Taub
Partner & CO-Founder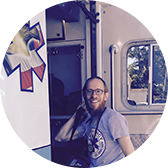 Abe Breuer
Partner & CO-Founder