image
We are the guard booth manufacturers that build booths for your needs
Prefabricated Booths & Guard Shacks Built for Maximum Efficiency and Comfort
Sitting for hours in an enclosed space can be stressful and demanding especially if it wasn't designed for comfort. Just ask Abraham Taub. Abraham was a paramedic, forced to sit for long stretches of time in a small emergency vehicle or first-aid booth. He often worked 12-18 hour shifts and had to be alert and ready to handle emergencies at a moment's notice.
Abe Breuer, a long-time friend of Abraham, and fellow EMT (Emergency Medical Technicians), owns John to Go and VIP to Go, companies that supply portable toilets and restroom trailers to construction sites in the New York metropolitan area. Abe knew that many of these construction sites also need a portable guard booths, and together with Abraham, he had insight into what is expected in a booth. The two of them set out to design a safe, affordable, and convenient prefabricated booth with an emphasis on efficacy, security, and user comfort. Guardian Booth was born.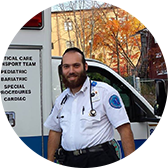 Abraham Taub
Partner & CO-Founder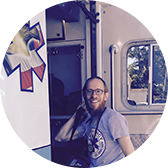 Abe Breuer
Partner & CO-Founder
Our Mission
It is the mission of Guardian Booth to design, build, and customize the right product for each customer. Our team will work to create the perfect booth for you. From a simple project to the most complex, the Guardian Booth team will use first-hand experience to fit your needs.
For pricing details or other information, visit our pricing page or Contact us directly.
Guardian Booth is a manufacturer of prefabricated booths for guards, parking attendants, ticket vendors, and cashiers. In addition, Guardian Booth is a market leader in portable security enclosures and modular office enclosures.
Five Core Principles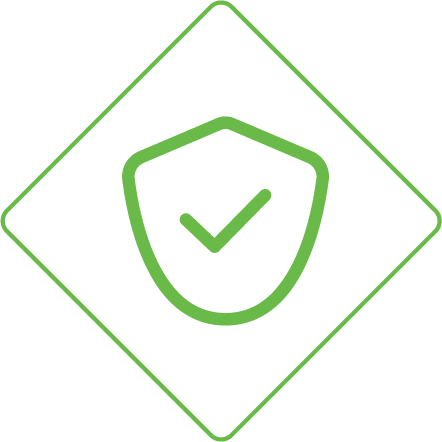 Safety and Security
Guardian Booths are designed to provide both a safe environment and added security. We provide employee protection stations specifically designed for comfort and protection. Tinted windows help mask employee movements while a full 360-degree view provides the ultimate vantage point for situational awareness. Exterior lighting can also be added to help illuminate your property. You can also upgrade to shatter-resistant glass, providing additional protection. Prefabricated booths not only protect your employees, but also serve as a deterrent to trespassers and theft.

Convenience and Adaptability
We create quality booths that are weatherproof, durable, insulated, ventilated, and comfortable with plenty of natural light. They can be customized to add baseboard heaters, built in air conditioning, tinted windows, additional desks and seating, duplex Ethernet ports, and more – all designed for maximum comfort and workplace needs. In addition, Guardian Booth offers customization of options for its prefabricated booths, guard shacks, portable guard booths, ticket booths, cashier booths, gas station attendant booths, and modular factory offices.

Competitive Pricing
Thanks to our efficient design and manufacturing process, we are able to sell our booths at a competitive price directly to you, the end-user, without increasing the cost through a distributor or outside sales team. Additionally, we know that time is money, so we work hard to get you what you need fast. You can go here to request a price quote. During regular business hours, you will typically get your quote back within the hour.

Quality products
Standard Guardian Booths are built of PPGI (Pre-Painted Galvanized Iron) sandwich panels and aluminum framing, filled with weather-resistant insulation, on top of galvanized diamond floor plates and a solid steel base. Every booth has a spacious work area, engineered for maximum natural light and 360 degree views.

Customer service
Don't take it from us, listen to what some of Guardian Booth's customers have to say. Our Customer service is good enough to make you one of our raving fans.
Dedicated Team
Guardian Booth is managed and operated by a dedicated team that is truly focused on customer service. Each prefabricated booth is designed, built, and customized to the precise customer preferences. With an intense attention to detail, we will go over and above to make things work for you.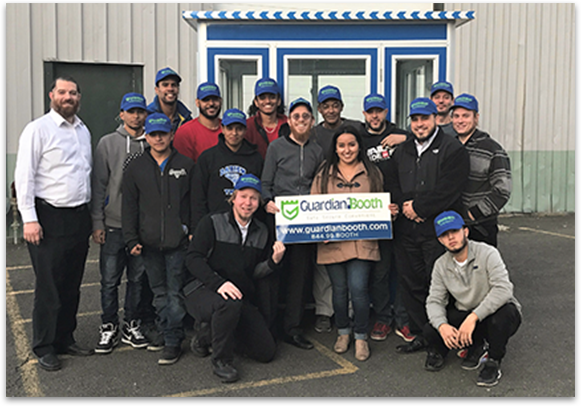 Guardain Booth's Dedicated Team