image
The Role of a Modular Medical Clinic in Today's Environment
>
The Role of a Modular Medical Clinic in Today's Environment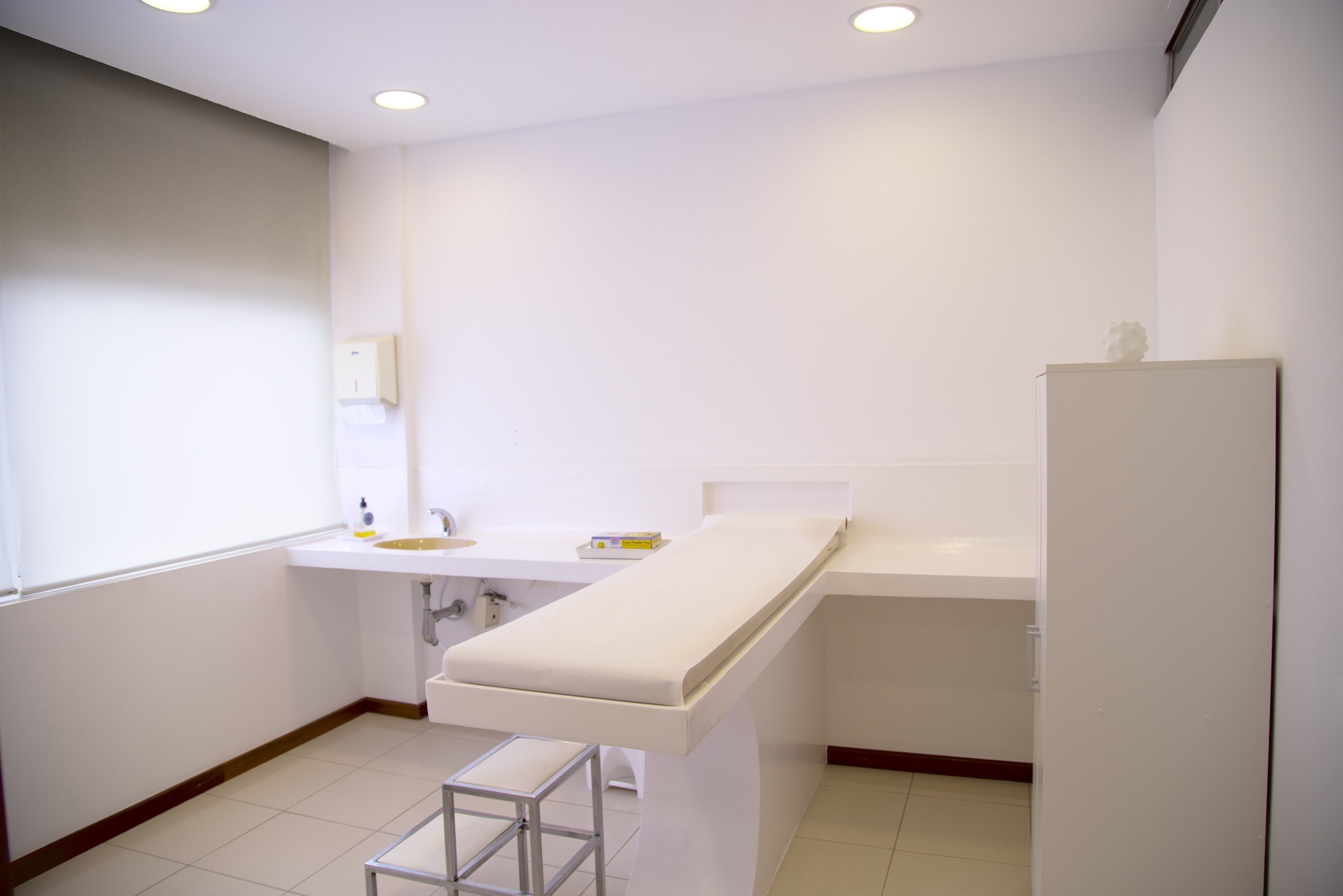 It's not uncommon to associate modular building construction with low quality and structural weakness. This is however a complete misconception of what this technology is really capable of. On the contrary, modular design can be used even for enormous architectural projects like multistory commercial buildings in some of the world's largest cities.
Since modular, prefabricated building construction is perfectly safe and efficient for 28-story hotels with thousands of guests and staff, it can easily and safely be used for other essential administrative structures too, such as in-plant offices or privacy booths.
Importantly, using these technologies to build modular medical clinics and modular hospital facilities is a powerful strategy for economic and functional flexibility. Modular fabrication is something that you can use even for complex full-service primary care clinics that can be quickly expanded to suit growing needs and clinical changes.
Modular Buildings: The Basics
Modular construction essentially means the design and creation of sectioned, prefabricated structures that can be customized, expanded or reduced to suite changing building needs. Structures made with these techniques are constructed out of modules that were produced beforehand in a factory so that they can quickly be assembled onsite wherever needed.
Modular buildings can be used either as permanent structures for temporary needs, and they're extremely sturdy and versatile for long-term use. As such, modular medical facilities make a great choice for healthcare institutions that want to grow with the current needs.
10 Benefits of Modular Medical Clinics and Hospital Facilities
Hospital capacity can become subject to rapidly changing needs in terms of patient numbers and specialized new treatment requirements. Modular construction offers a rapid, economically affordable solution to all of these conditions that can be applied as needed or changed later.
Modular methodology is in fact perfectly suited for the medical industry and for addressing rapidly evolving medical challenges in particular. Use modular to your advantage when it comes to smaller needs (i.e. for a modular medical office), as well as for something more involved (i.e. a modular medical office building). The benefits of modular hospital construction are numerous.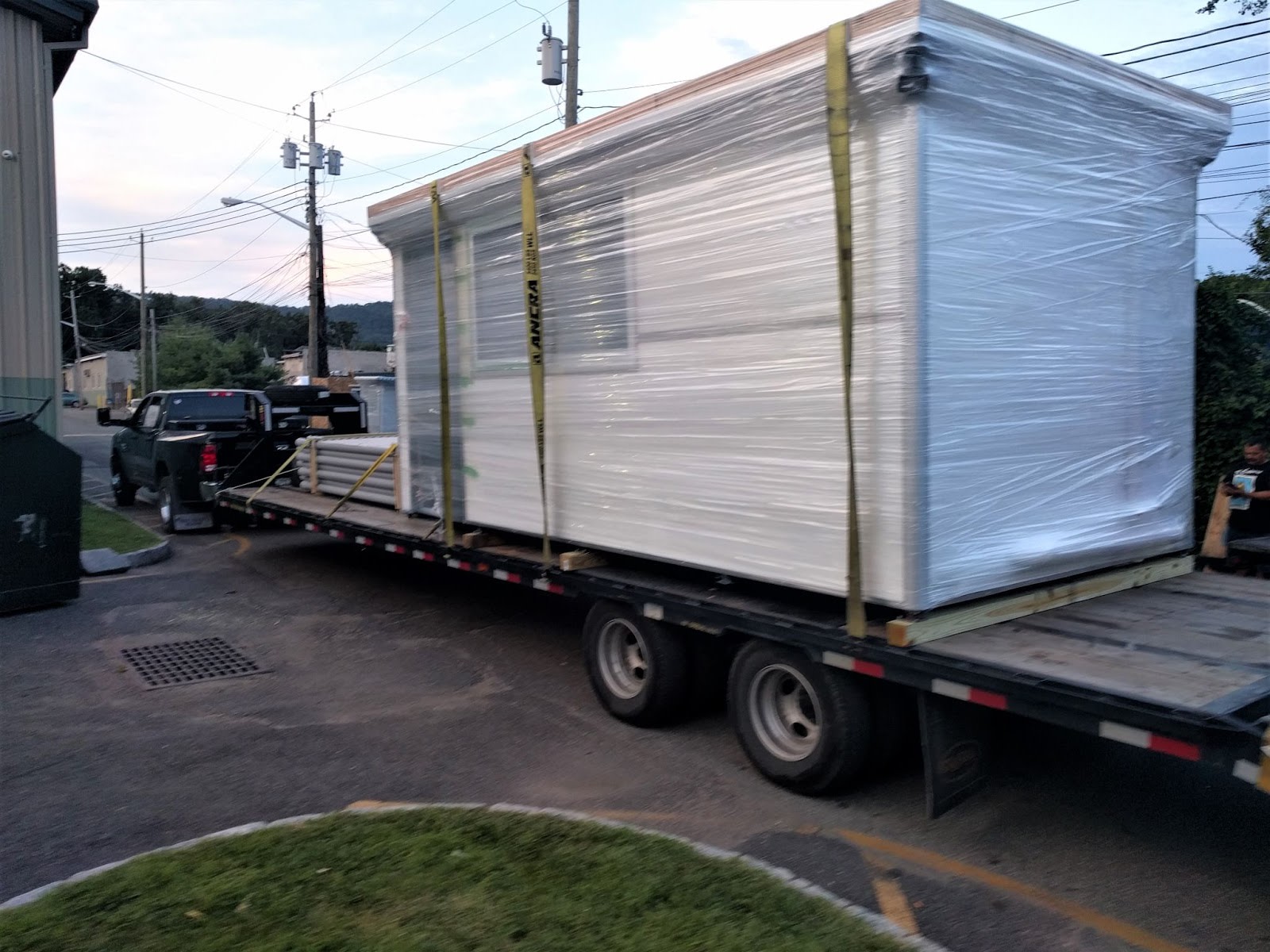 1. Cost of Savings
Modular medical clinics or modular medical office buildings can be built in about half the time needed for standard fixed construction methods. This means that you will need to spend much less on medical clinic construction costs for labor, consulting fees, construction-related utility bills, machinery rentals and worker support.
Furthermore, because modular buildings are prefabricated inside a factory from mostly lighter, durable materials, the overall cost of assembling a clinic, hospital, triage station or permanent administrative additions to your clinic will be much lower. Fixed construction methods that often depend on extensive rebar framing, concrete pouring and other types of major building work can't compete on these things.
2. Rapid Construction Turnaround
When it comes to modular medical clinics, the buildings themselves will be fully prefabricated in a factory and quickly delivered to your hospital site. Once there, they can be assembled in far less time without using large quantities of additional materials or the workers needed to manage them. This reduces turnaround time immensely and requires far fewer workers to get your clinic facility up and running quickly when the clock is ticking.
Needing fewer workers while building up your structure from prefabricated parts can reduce the construction cycle of your clinic by one third or more over standard fixed construction. This rapid turnaround quality of modular construction is particularly crucial for medical facilities of any kind.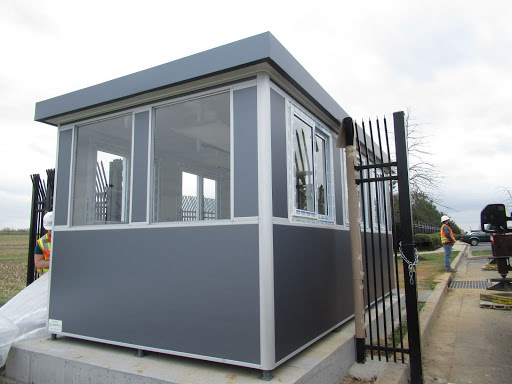 3. Easy, Fast Expansion and Addition of Modular Medical Buildings 
If your modular medical clinic needs additional office space built right into it, or a new wing for treatments and patient overflow, prebuilt clinic buildings can be added in easily, aesthetically and durably. Adding them will require no more time than the original modular hospital construction itself needed. Additionally, practical capacity for further expansion is always open due to the way in which prefabricated buildings can be brought together or modified.
Modular additions can be joined into new configurations as several different units that simply attach to one another or to an existing fixed construction. Furthermore, you can combine several modules to rapidly build a whole new structure next to your existing medical facilities.
4. Effectiveness of a Modular Clinic During a Medical Disaster
The rapid turnaround time, affordable cost of modular hospital buildings and their ability to grant rapid structural additions create a perfect combination for emergencies. When unforeseen medical disaster strikes either locally or nationally, modular construction is the only effective way by which any clinical facility can expand itself as needed with durable new buildings that can be left permanently or taken down if the crisis passes.
Fixed construction methods simply cannot match this level of fast flexibility, and prefabricated emergency medical tents completely lack the structural soundness that modular building methods can deliver almost as quickly.
5. Lease and Purchase Options
It's worth stressing that you don't need to invest in paying for the full ownership of a modular medical clinic or addition. Unlike fixed construction, which has to be paid for as a permanent investment, modular buildings are reusable and movable. This means that temporary leasing options are flexible and usually perfectly acceptable. The cost savings of this can be enormous for a medical clinic that might be subject to urgent surges in demand that don't necessarily last.
6. Portable Medical Clinic Relocation Options
Modular medical facility additions and even entire modular hospital clinics are built with the express purpose of being easy to transport in parts and then rapidly be reassembled on site. This is a key aspect of modular construction and it also makes it very flexible when it comes to relocation. If you need to change the site of a field clinic or simply relocate parts of your facilities for whichever reasons, the modular option lets you take your entire building with you as needed.
Cost savings again apply with this: fixed buildings and additions have to be left behind and their construction costs written off if staying in place is no longer an option.
7. Durability of Modular Clinic Buildings for Permanent Use
Make no mistake about it, modular buildings are built with durability and high quality in mind. In many industries, the use of prefabricated options has wholly replaced fixed construction as a reliable option and modern technology makes this into a perfectly sound choice. You can choose to order prefabricated structures with a more austere level of functionality and design as temporary office additions or temporary modular offices at your hospital. This technique can also be used to build modular medical clinics or add-ons that look, feel and really are as sturdily permanent as any modern fixed building.
Even small, modular office extensions for field clinics can be sturdily built using tough materials such as dual-layer PPGI (pre-painted galvanised iron) panels in aluminum framing with weather-resistant insulation.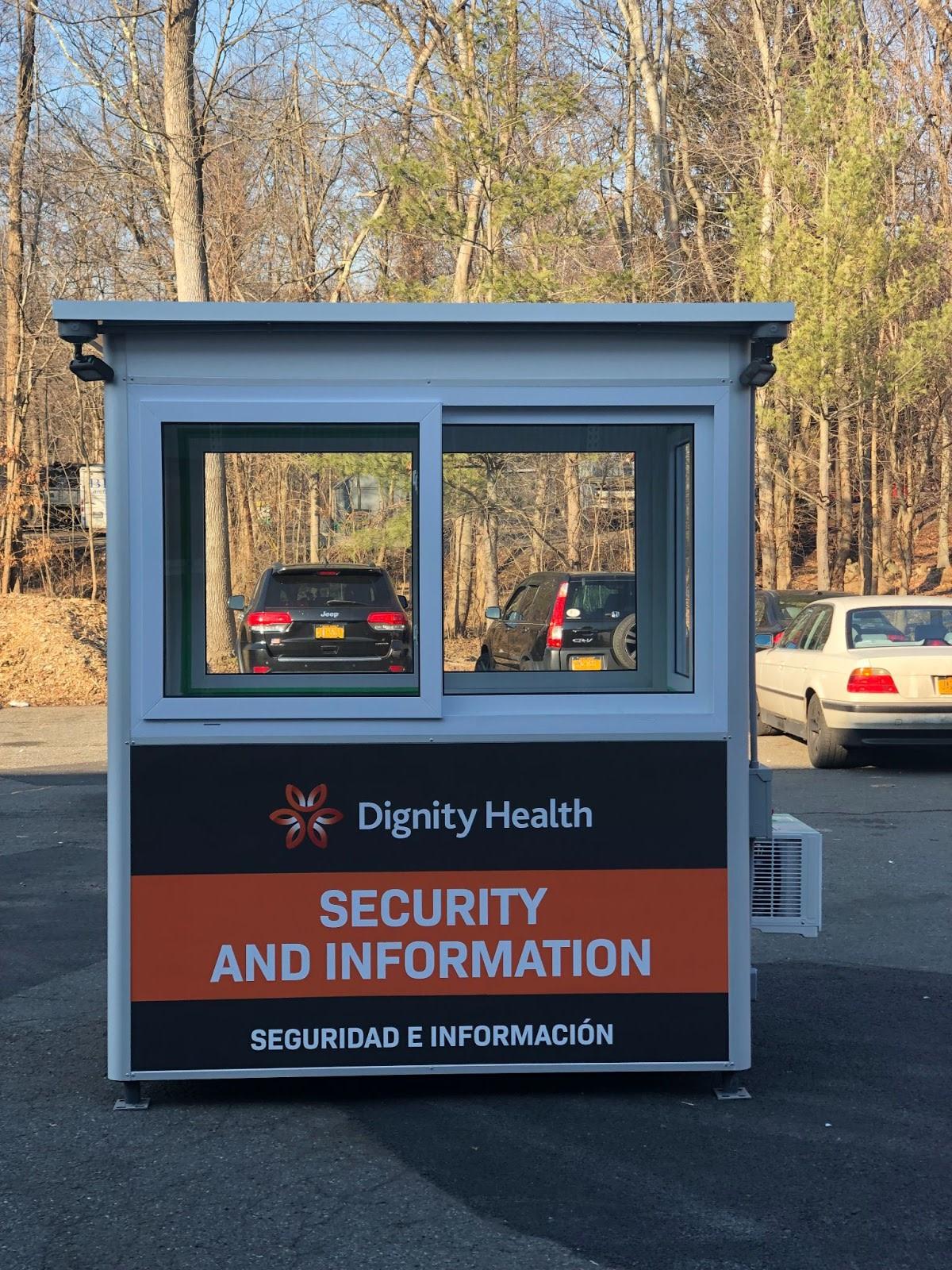 8. Quickly Built Add-on Structures
A modular hospital can easily be outfitted with additions and add-on structures that rapidly attach to the main facility itself. However, if you need modular hospital construction for external additions such as triage stations or new administrative buildings, then prefabricated structures are absolutely ideal choices. They can be placed anywhere on the grounds of your facility and combined in new ways to administer emerging medical or supervisory needs at low cost.
For all of the reasons already covered above, modular is unbeatable in allowing you to add external practical structures to your clinic in a way that can be rapidly removable, or made to last a long time.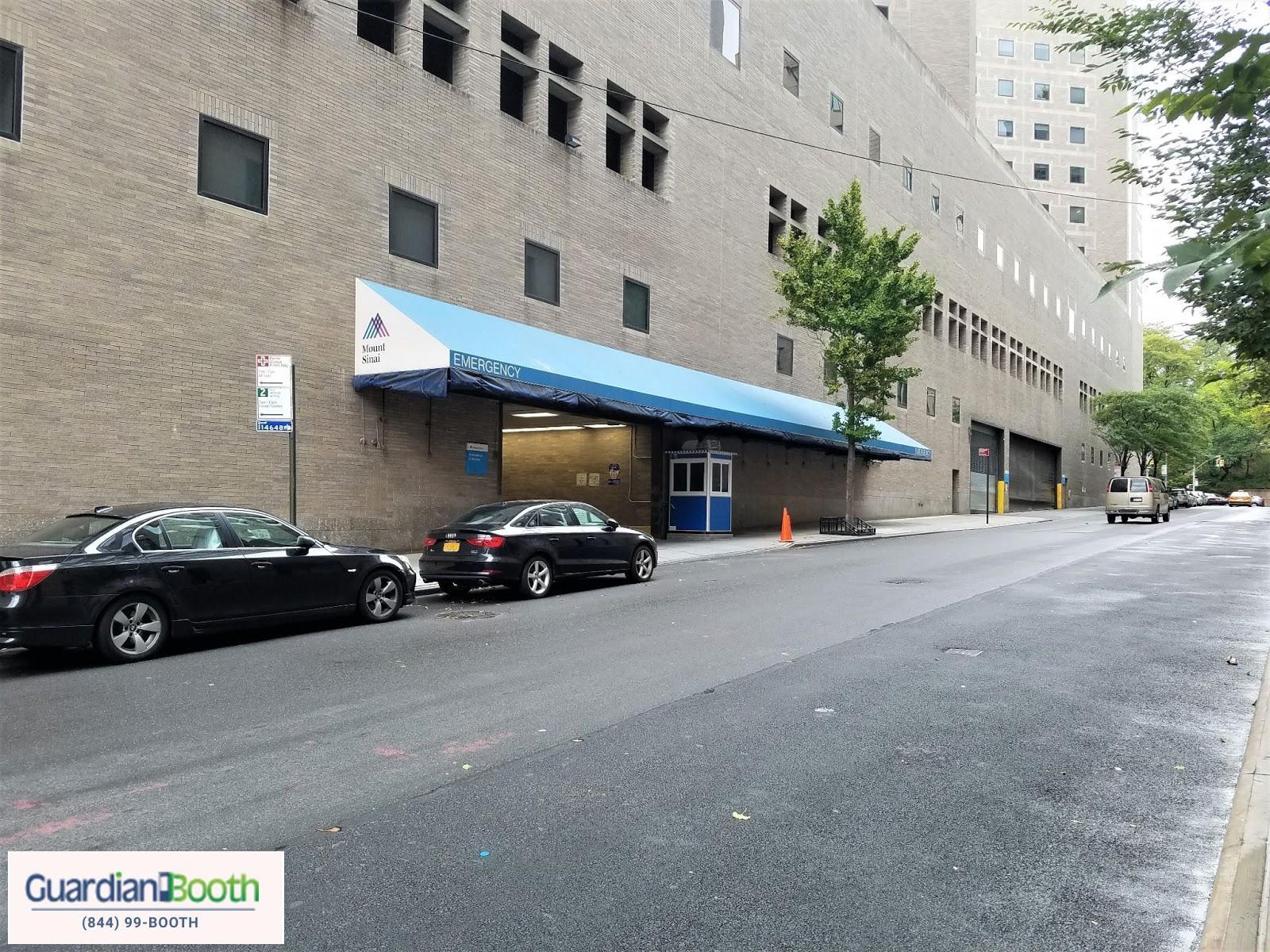 9. Customization and Compliance
Not only can prefabricated clinical facilities be customized to suit your functional and aesthetic needs, they are also extremely flexible when it comes to customizing modular hospital construction to existing facilities in ways that fit with regulatory requirements. Building permits generally tend to get approved faster if you're incorporating modular techniques, and any changes that a local or federal regulatory agency requests in terms of health and safety can be adopted much more quickly.
In fact, many states use their own customized versions of the International Building Code for their own regional building codes, and the IBC itself doesn't even specifically mention modular construction as a category for special permit requirements. This isn't to say that using modular construction for your clinic won't require extensive regulatory consultation, because it almost certainly will. But, with modular, you can indeed adapt to construction regulations and building codes much more easily than you can with fixed structures.
10. Silent, Hassle-free Construction
On a final note, the specialists that can manufacture prefabricated buildings and additions for your modular medical clinic do much of the construction work well beforehand inside the factory itself. Onsite assembly mostly consists of joining together pre-build parts and connecting them to your existing utilities and infrastructure.
One crucial but underappreciated benefit of this method is that it creates a silent construction site in which the typical noise that months of fixed construction cause doesn't apply to nearly the same degree. This can save you, your clinic employees, patients and local neighbors from a much longer wave of stressful noise.
Modular medical clinic facilities offer every possible benefit of quality construction standards without any of the drawbacks that fixed construction work entails. A prefabricated medical clinic is  affordable, flexible, easy to assemble and most importantly, just as capable of durable, long-lasting service as any typical custom-built fixed structure is. There are very few reasons for rejecting modular construction as an option and many reasons for using it, especially when it comes to the practical and functional needs of medical facilities.
Read More About Modular Structures:
As Construction Costs Rise, Modular Construction Soars
5 Tips to Enhance Modular Factory Offices
Recent Blogs