image
Why Guardian Booth is a Popular Choice amongst NFL Stadiums
>
Why Guardian Booth is a Popular Choice amongst NFL Stadiums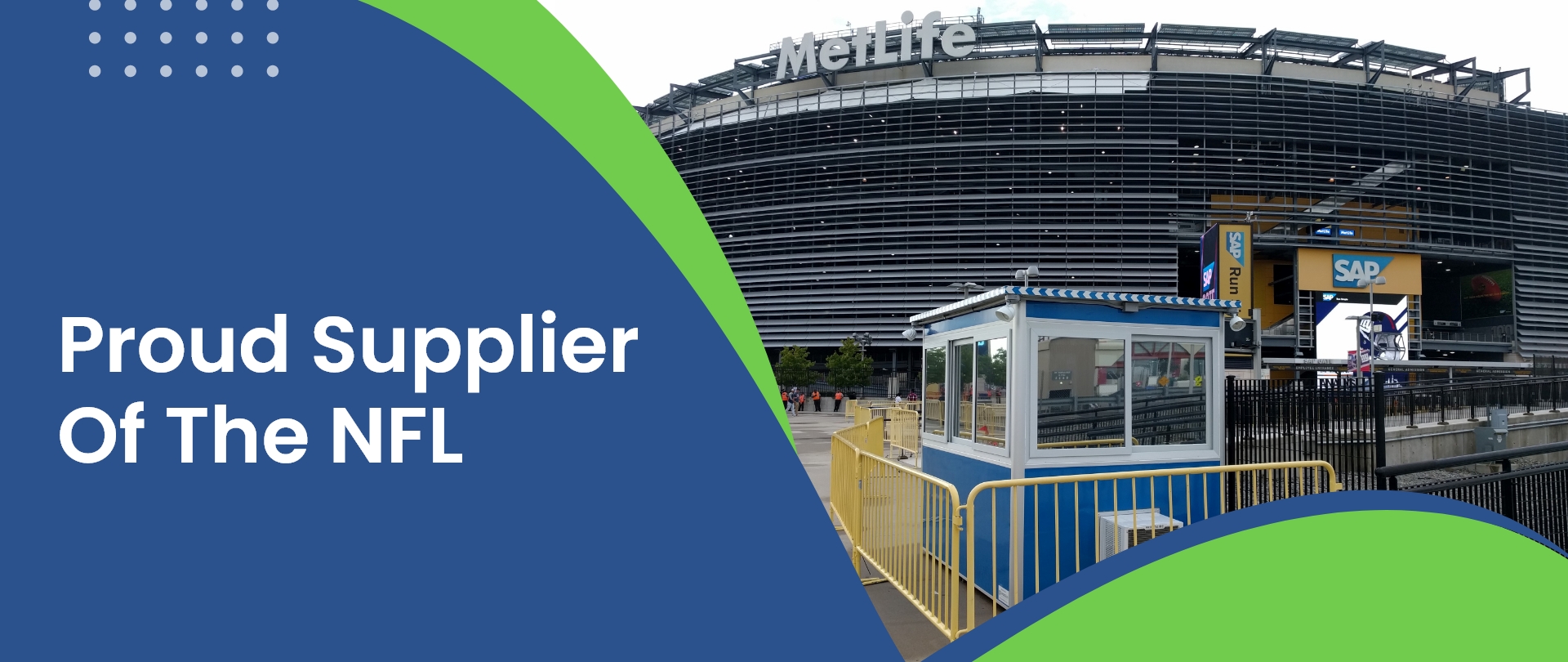 Football season assures unlimited fun to both the players and fans. Team rivalries, box seats, souvenirs, and concessions – the NFL season is filled with loyal fans and an experience that the fans will never forget. In 2014, Forbes reported that a team's value increases by 5% each year. The players and their teams are always in the news. The game spirit is expressed by viewers in many ways during and after the game. Besides the game itself, the main separator between the teams is the stadiums and the sales they make. The NFL's teams play across 30 full-time stadiums across the US. These stadiums earn from big-ticket items like admission tickets, alcohol sales, souvenirs, concession stands, and parking lots. Guardian Booth is a proud supplier of the NFL. We work to provide booths for all these big ticket items. This post introduces you to some popular stadium booths offered by Guardian Booth and their features.
Types of Prefabricated Stadium Booths for NFL Stadiums:
We provide the following types of prefabricated stadium booths for NFL stadiums.
Stadium Security Booths: These security guard booths offer a 360-degree view and provide a vantage point. They help keep your employees protected at all times.
Parking Lot Booths: These booths assist parking lot attendants in collecting fees and can be equipped with security arms for additional security. Parking attendant booths have sliding windows on all sides, which allow users to work seamlessly, comfortably, and in a safe space.
Stadium Ticket Booths: As the name suggests, these booths are used to collect fees at the entrance to the stadium. They come with a desk with a built-in drawer for easy organization. We can provide spacious and ventilated booths. Additional features such as baseboard heat, or built-in air conditioning can help workers stay comfortable no matter the temperature.
Football Stadium Press Box: The football stadium press box is used by media covering the game. We can provide spacious, climate-controlled football stadium press boxes for local media, announcers, and esteemed guests to enjoy the game. We can install accessible roofs on the press box protected with guard rails for film crews and photographers to use to get the best of the action. These rails can be accessed from the outside or inside. Our football stadium press boxes are highly customizable structures, which can be built to meet your stadium design and structure.
Concession Stands: Good food to enjoy throughout the game, is popular among NFL fans, and is one of the big ticket items in any stadium. We can provide spacious, ventilated concession stands with desks and a built-in drawer for easy organization. These concession stands can be customized to meet your brand requirements.
Stadium Logistics Booths: Running and operating a stadium is no easy feat. There are multiple operations taking place all at the same time to ensure the safety of fan goers while producing memorable moments. From security teams and maintenance crews to first aid centers, communication logistic stations, and fan-gathering posts for lost parties all play a major role on game days. Guardian Booth can design, engineer, and manufacture the perfect booth that meets all of your logistical needs.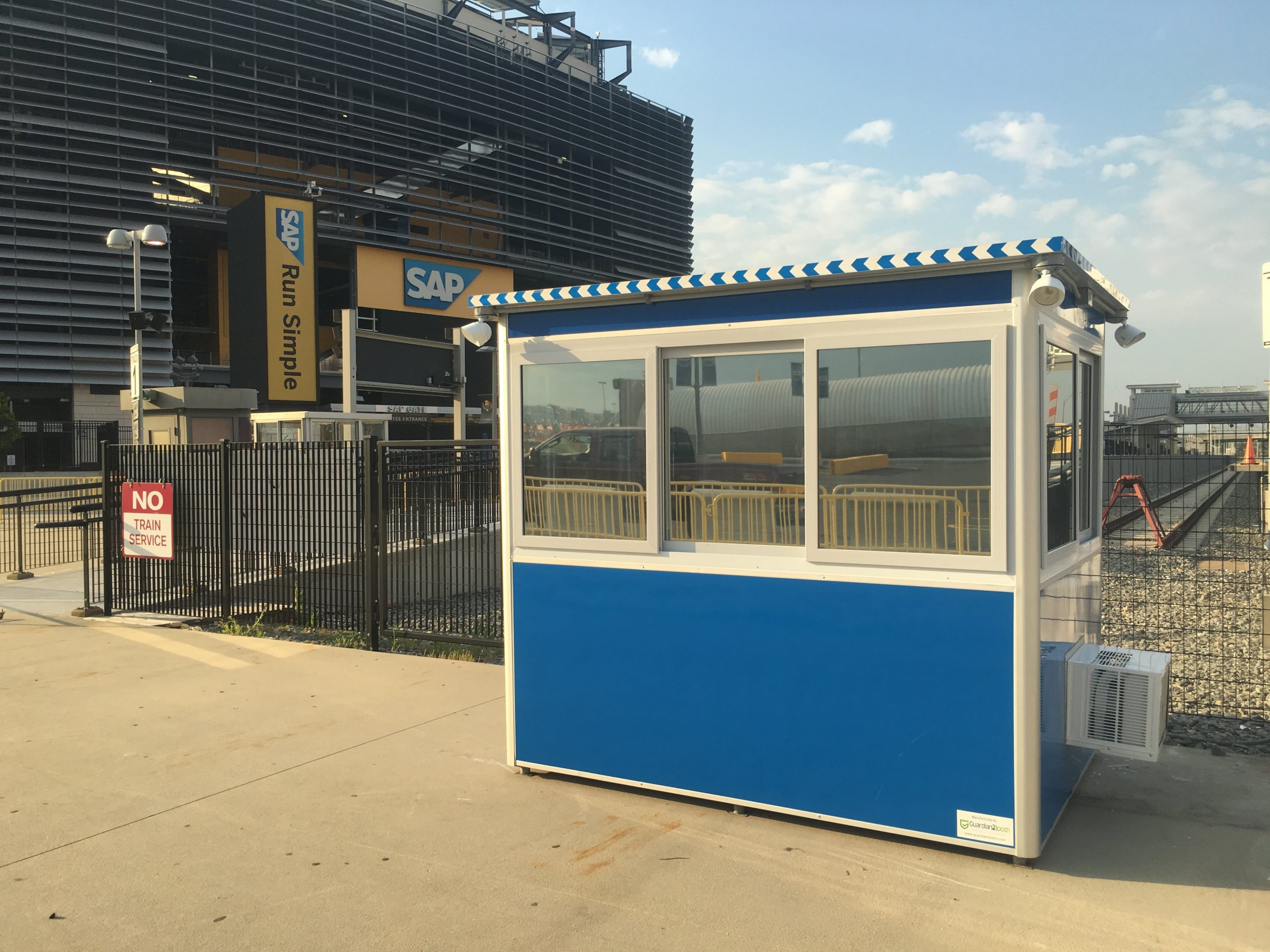 As a NFL supplier, we have had the privilege of delivering booths to stadiums across the nation. Do you have any specific booth requirements? Let Guardian Booth be your solution! Contact us today, and our team will happily assist you.
Recent Blogs