image
Prefab Rooms Are Your Elegant Solution to More Space in Your Home
>
Prefab Rooms Are Your Elegant Solution to More Space in Your Home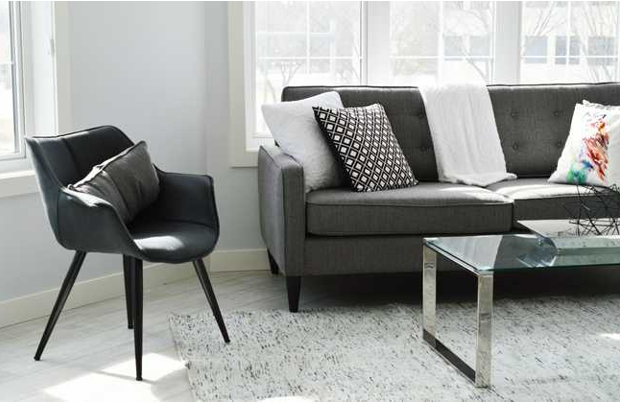 They say that home is where the heart is, but what many people neglect to mention is that it's where everything else is, too.
That's why if you're among the 65.3% of Americans that call themselves homeowners, you may be looking for ways to expand on your existing space. If you don't have room to maneuver and live a thriving, clutter-free lifestyle, you're going to want to rectify this problem ASAP.
But how can you do this?
Prefabricated rooms and add-ons (such as sun rooms, she sheds, man caves, studio sheds, modular guest houses, and the like) are a simple and budget-friendly way to broaden your living space. Read on to learn all about prefabricated home annexation and the creation of other elegant additions to your home and property!
What Are Prefabricated Homes?
If you've never heard of a prefabricated home before, you likely assume that it's a style of building or decor. This isn't the case. A prefabricated house is simply one that's built off-site and then transported to the place that the homeowner wants to live. The prefab add on rooms are then assembled at this location using the pre-existing materials. In this manner, it's not a big deal to add a guest house prefab or any other prefab addition.
Often referred to as 'prefab homes,' these buildings are high-quality and perfect for people of all socioeconomic backgrounds. Prefab house additions come in many different designs and the final product often appears no different as their counterparts that were fully built on-site, As a result, prefab buildings and prefab guest homes are perfect for individuals and families in all areas.
Can You Build Other Prefab Home Additions?
Prefabrication isn't limited to the building of entire houses. In fact, prefab rooms to add on are pretty common for a home. Even a prefab room with bathroom is a do-able option.
You can build a prefab extension for your pre-existing home, whether or not the original building was created off-site. It's easy to add a door to your existing space and assemble a prefabricated structure on the other side. From a third bedroom to a new bathroom to a relaxing and cozy library, there are so many prefab add-ons that you can commission for your home.
You also can commission a prefabricated guest house to be built on your property. If you're expecting long-term visitors or you're trying to make some money by renting out space, this is an awesome solution. It gives guests a private place to stay and ensures that you retain your own personal space.
Typical prefabricated home additions are modular guest houses –  a prefab guest house with bathroom and either one or more bedrooms, often suite-style with a small kitchenette included. In rural areas, a prefab backyard guest house with sun and windows can give guests a resort-like experience.
How Can They Be Added Onto a Home?
Now that you know what a prefabricated structure is and how diverse they are, it's time to look into how these spaces are assembled. Once you know this, you'll develop a more thorough understanding of what you're paying to be built on your property. Read on to learn the ways that prefab rooms can be added to your existing home!
Adding On to a Prefab Home
If your home is already a prefab structure, it's incredibly easy to annex it with prefab rooms. All professionals will need to do is remove the wall of the room that you want to annex to create an opening for your prefab house addition. This is simple because prefab homes were built out of smaller panels and easy-to-disassemble materials.
The professional can then erect your new pre fabricated rooms as they would a ticketing booth. They will add the walls and roof to your structure, which will be made from the same metal, wood, or stone foundation as the rest of your home. If you want the room to be blocked off from the adjacent one, the prefab annex will be added with a door separating between the two areas.
With prefabricated additions, it really is that easy!
To ensure that your new room is as comfortable as possible, you can also purchase add-ons like air conditioning, baseboard heaters, and outside LED lighting. You may also want to ask the prefab professional who erected your add-on about painting the exterior to match the rest of your home!
Creating an Addition to a Traditional Building
If your home isn't a prefab structure but rather was assembled on-site, the process of adding onto it will be slightly trickier. While it's by no means difficult, it will take longer and cost you more money.
This is because your walls can't be removed easily and within the hour that it would take to disassemble a prefab wall or divider. The wall will need to be taken apart carefully and removed from your home. This will require equipment and professionals that you otherwise wouldn't need to hire.
It's at this point that booth-building experts could come in and build your new addition. This would be done in the same way that add-ons are built on prefab houses.
If you don't want to have an entire wall of your traditional house knocked down, you can also add an enclosed porch or deck. This sort of outdoor living space is awesome because it allows you to get some sunlight while still being protected from the elements.
You also have the option to build a guest house, home office, library, living room, or yoga studio as a separate fixture on another part of your property. The possibilities are limitless, so get creative!
Building a Prefabricated Guest House
As we brushed on earlier, one of the other things that you can do with prefab structures is to create a guest house. You can erect this building right in your backyard without any hassle. This building doesn't need to be connected to your home in any way, which affords both you and your guests the privacy that you're due.
This is a good idea for a few reasons. First, you'll have a place for guests to stay when they come and visit. Prefab homes are generally quite small, which makes it difficult to entertain overnight guests. A prefabricated guest house makes this a much more comfortable experience.
A prefabricated guest house is also an easy-to-create non-permanent addition to your property. Creating permanent structures is against code in many communities, but no such code exists for temporary structures. A prefab house is a great way to ensure that you can have the space that you want without worrying about code violations.
However, you might be wondering: are prefab guest houses comfortable? After all, you don't want to force guests to sleep in a glorified phone booth!
The answer to this question is a resounding 'yes.' Prefab rooms and guest houses can come equipped with any features that prefab homes can, and they can be painted in any welcoming color that you like. Your guests will definitely be comfortable!
If you want a complete guest house and not just a room, you can look into portable homes to see if it is something you want to set up in your yard. Look at other guest house for sale advertisements to get an idea of what's out there.
The Benefits of Prefabricated Rooms
Now that you understand how prefabricated rooms are made, it's time to take a look into some of the reasons why you might want to undergo this process. From economic efficiency to versatility, there are a lot of awesome ways that a prefab home addition can benefit you. Read on to learn the many benefits of prefab add-ons to any home!
Prefab Additions are Inexpensive and Quick to Build
Prefabricated homes are a lot less expensive to build than traditional ones are. This is because there is less labor involved in creating a modular/paneled structure.
If you were to hire a traditional custom builder, there would be a multitude of subcontractors necessary for designated jobs. A prefabricated guest house requires that framers, electricians, plumbers, and more all need to come out separately to work on the room or building. However, prefab homes only need one group of subcontractors, which means that it's a more organized process that takes less time and resources.
Eco-Friendly and Sustainable
Another reason that prefab rooms are so much less expensive to build than traditional ones is that there's significantly less waste. When a wide array of contractors work on a home, they create a lot of waste by delivering excess materials to the site of the building. This means that not only is your money thrown away but that all of this waste will end up in landfills.
When prefabricated homes or prefab rooms are built from prefabricated panels or modules, there's significantly less waste. This means less pollution is released into the environment and fewer resources are thrown out.
Variety of Additional Features for Your Pre Fab Room
As we briefly touched on earlier, there are a huge number of additional features that you can get for your prefab bathroom addition or prefab bedroom addition.
Having these features incorporated into your space ensures that your small prefab guest house can remain at a comfortable temperature, have appropriate electricity and plumbing, and rest easy with the privacy that you crave. These add-ons are easy to install and won't cost you very much money.
These are perfect for a prefabricated guest house or prefab room with bathroom. Do your research and talk to your contractor about how you can get the most out of your prefab room or freestanding structure. Explore prefab studio homes to see if they appeal to your style.
Prefab Rooms Are Sturdy and Long-Lasting
With how easy it is to build prefab rooms out of buildings or panels, you may be wondering whether or not these structures are sturdy enough to withstand extreme weather conditions.
The answer to that is a resounding 'yes!'
Like parking booths and security shacks, prefabricated rooms have features that make them able to withstand both sweltering and frigid days. You also can have additional wind-resistant features added on to your prefabricated guest houses to make sure they can withstand strong winds. There's also a warranty in place for all Guardian structures that has you covered in the unlikely event that a hurricane or tornado causes damage to your prefab guesthouse.
Get Started with a Prefabricated Home Addition!
While there are many potential ways that you can add on to your home, none are as quick, economical, or sustainable as prefabricated rooms are. We expect that you'll find the prefabricated room price range to be surprisingly more affordable than you thought!
Now that you know why prefabricated structures are the perfect options for adding onto your home or building an outdoor guest house, it's time to get started. Design and customize your prefab structure within our software for a fast and accurate price quote. Or else, you can contact us for more information; you'll surely enjoy the elegant guest house you come out with!
Recent Blogs