image
The Benefits of an In Plant Modular Office
>
The Benefits of an In Plant Modular Office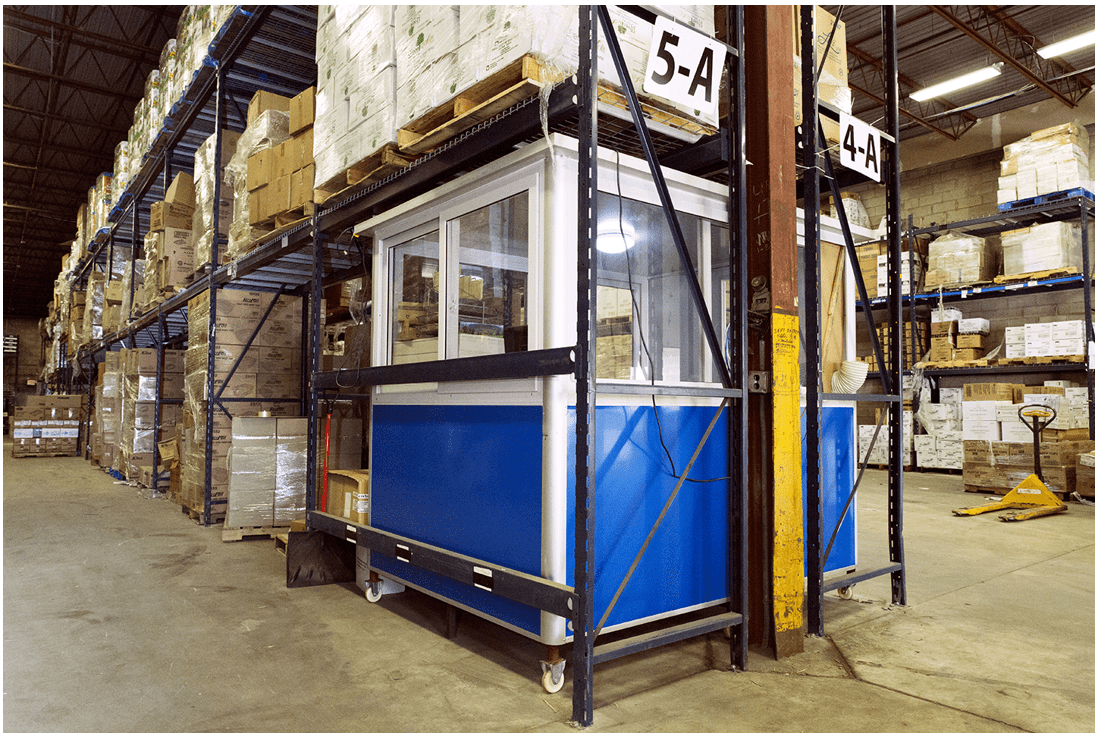 Are you having trouble focusing on work in your current office space because you don't have enough privacy? Have you outgrown your old office space but don't have the money for a new office construction? There is another option! A modular indoor 0ffice is an excellent solution to many office space challenges.
An in plant modular office can provide supervisors with the ability to watch workers while still providing a quiet workspace away from the noise and mess of a production floor.
Modular offices take less time to build and provide all the benefits of a traditional office. If you're tired of your inefficient workspace, you should consider an in plant office or outdoor modular office building instead. Let's look at all the benefits of a modular indoor office that you could be experiencing right now.
What Is a Modular Office? 
An in plant (or in-plant) modular office is slightly different from a traditional office. It's a manufactured structure you can place within a plant or warehouse. Companies typically build modular office inside warehouse setting to serve as a working space for supervisors, away from the noise of operations.
Modular factory offices are pre-fab structures that you can customize to fit specific needs. You can fit them with AC units for hot locations or a heater for cold environments. These office units have desks for computers, printers, or other equipment. Modular inplant offices also have plenty of space inside for a project manager to store paperwork.
Similar in structure to outdoor security shacks, these indoor modular offices allow the project manager to perform their work while keeping an eye on all employees.
So, what are the benefits of an in plant office? And what are the best in plant modular office buildings? Should you consider pre built offices? Let's take a look at the many advantages a modular indoor office offers and you'll begin to understand why many companies are seeking modular office buildings for sale.
A Modular Indoor Office is Fast to Build
Modular offices may only take a few days to build, and a few weeks to deliver. That means you can have a modular indoor office delivered to your location and ready to go in far less time than it would take with a traditionally constructed office.
Why are modular offices so quick to build? These are pre-fab structures that can be put together both quickly and efficiently. Depending on your needs, in plant modular offices can be put together in around 4-6 weeks (depending on the add-ons requested.)
Saving time on construction of a modular indoor office means saving money. And installing modular offices is both quick and simple.
Modular Inplant Offices are Cheaper Than Traditional Offices
When installing a modular office in your plant or factory, you save big on renovation costs since you're not building from the ground up. Operations can continue as normal as your modular office goes in, meaning you don't have to halt production or disrupt your employees.
Also, you know what to expect cost-wise from the beginning, and there are no hidden fees or surprises when you opt for a modular in plant office.
Plus, you can save more investing in a modular office rather than moving. If you think you've outgrown your current office space, a modular office can provide the solution you need. For even greater savings you can inquire if Guardian Booth has a used inplant office for sale that is in brand new condition.
Increased Efficiency with Modular Inplant Offices
One of the major benefits of a modular office building is that it increases workplace efficiency all around.
For one, you don't have to worry about dust or dirt ruining your computers. You can keep all sensitive equipment in the office to protect it and the data stored on your computers.
Also, did you know that excessive noise can impact productivity? Loud and disruptive noises can make it difficult to focus on your work. Modular offices provide a quieter space, helping you to tune out the sounds of production.
Not only does it provide a quieter space for administrators, but it also serves as a more private place to talk with employees and clients. A modular office creates a professional space while remaining open enough for communication with workers.
Plus, you can adjust the temperature of the modular indoor office with built-in air conditioners or heating, allowing for maximum comfort.
Modular Inplant Offices Offer Total Flexibility
Inplant modular offices also have many upgrades you can consider.
You can choose different colors for the exterior of your modular indoor office, with a vinyl protective wrap, which also protects the structure from scratches and damage. Another option is to get a custom design on the exterior modular office panels. You can display your logo or any important information you want.
How about temperature control? Baseboard heaters keep an outdoor modular office warm, even in cold environments. AC units can help keep you cool, even in the sweltering heat, so that modular office rooms can be temperature controlled independently.
Do you need a little extra privacy for those modular exterior offices that face an outside public area? You can always opt for tinted windows.
There is almost no limit to the add-ons you can install in your modular office warehouse or modular outdoor office. It's even possible to add extra doors and a restroom if needed, turning in plant offices into more sophisticated in plant modular buildings. If you have a very specific vision in mind for an office, reach out to the company and ask for a quote.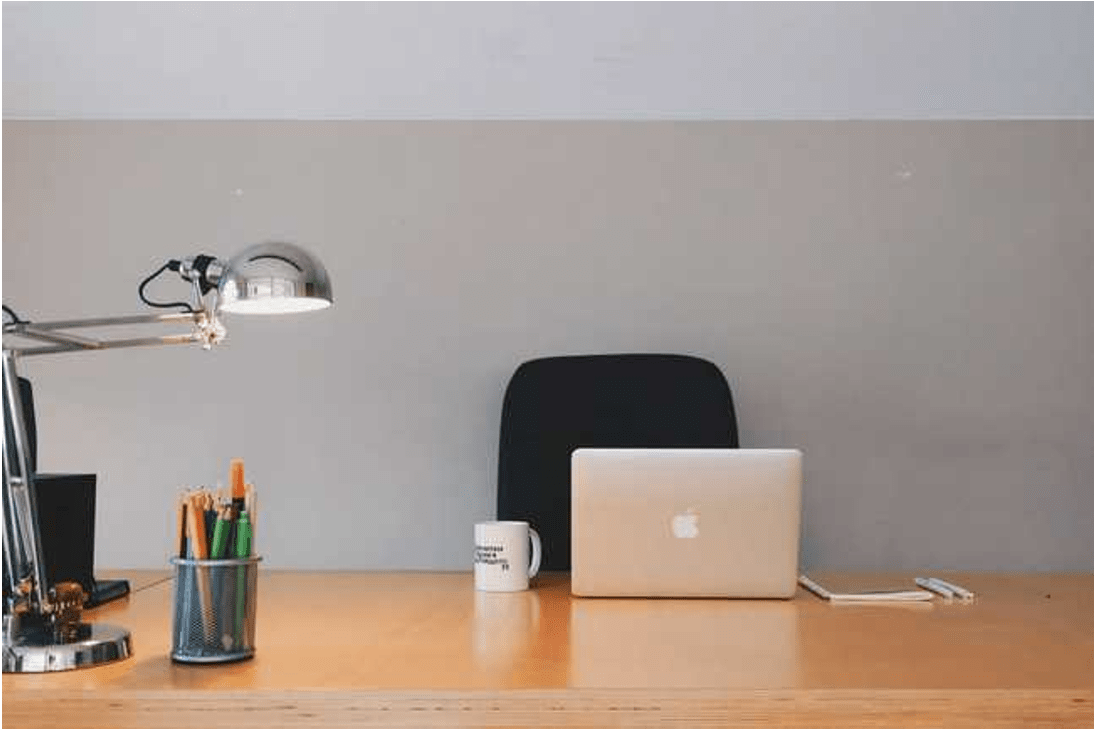 In-Plant Offices Offer Everything a Traditional Office Does
A modular office space does deliver everything that a traditional office has at a fraction of the cost. Thanks to the flexibility of customization, you can create a modular in-plant office space that allows you to focus while also keeping an eye on all employees.
Modular offices provide supervisors with a more private work environment, including walls, windows, and a door. All units have a desk, and you can add more than one if necessary. With upgrades like air conditioning, heating, Ethernet ports, and phone lines, project managers have the modular inplant office systems they need to manage operations.
You can bring all the equipment you need to manage work, including computers, printers, phones, storage solutions, and more, to your modular indoor office.
No Need for Micromanagement
Micromanagement is one of the top complaints employees have when discussing their bosses. Micromanaging employees can actually harm productivity and job satisfaction. And yet, you still need to keep an eye on everything and make sure operations continue as usual.
How can you balance employee comfort while maintaining efficiency?
Well, in plant modular offices have windows on all sides, providing maximum visibility. This means you can keep an eye on employees without it seeming like you're constantly hovering over them.
You can still spot mistakes and correct them early on, which will help maintain or improve quality control. With modular office units you can supervise employees and ensure everything progresses smoothly without interrupting their work. Knowing you can keep an eye on operations even when you're not on the floor with them may help keep employees from slacking off as well, which can boost productivity.
You can also look for workers doing a particularly good job and offer them encouragement and praise. This can help boost worker morale.
Modular Inplant Offices are Mobile
When you construct an office from the ground up, you can't move it around. However, with modular offices, you can place them wherever you need. There is less hassle involved if you need to move to another building, or even another location in your warehouse or plant.
The reality is that in plant modular offices are in essence portable office spaces that can even be moved from one location to another within a facility or campus. Even a larger modular office structure can be considered a portable office building that a hospital or other institution may need to re-purpose or relocate based on demand.
A modular indoor office also doesn't take up much space, and depending on the size you need, they can be fit almost anywhere.
Modular Inplant Offices Look Professional
Instead of creating a workstation in your warehouse or plant, you can have a dedicated office space. Not only do in plant offices improve efficiency and productivity, they also look modern and professional.
There are plenty of uses for modular office spaces, including providing an area you can meet with clients or workers. These modular office environments are more private, making it easier to have a conversation without the disturbances of loud noises or dust.
Modular offices also improve communication and help make a safer environment. If an accident happens, for example, supervisors can see everything from their office and take prompt action to control the situation.
Making the Most of a Modular Office
Now that you know some of the biggest benefits, how else can you make the most of a modular office? Well, you should start by checking out our list of tips concerning furniture, layout, and more.
While these are small spaces, that doesn't mean you can't make a modular indoor office work. By planning around the space and considering furniture and storage solutions for small rooms, you can maximize the efficiency of your modular inplant offices setup.
Multi-purpose pieces meant for small spaces are best. For instance, make the file storage cabinet a printer stand as well. Think vertical and use shelving. Consider a mobile monitor, a standing desk, or a smaller laptop.
You should also give your office personality and make it comfortable. Choose a comfy chair, and add a decoration or two that you like. Make this space work for you. If you feel it would be beneficial, think about consulting with modular office renovation experts for space-saving tips and personalized advice for your specific modular office structures.
Installing More Than One Office Space
Pre-fab offices are ideal as workspaces, but there are other uses, as well. Why not make modular in plant offices into a break room for you and your workers, a training space to help train new employees, or a control room? You could even use one of the in-plant offices as a meeting space to talk with your team.
Inplant offices offer clean and quiet spaces, which can serve as an excellent escape from the noise of the factory. Whatever your needs are for your factory or warehouse, you can create an in plant office space that works for you.
Even providing another office space (or several) is easy since these manufactured units are mobile and take up little room in the factory. It's simple and cost-effective to install as many panelized in-plant offices as you need to fit your purposes. Create an office for each supervisor or upgrade the office space they currently have for maximum efficiency. Consider investing in stand-alone inplant office buildings that serve specific needs.
Consider a joint modular office space warehouse where a portion of the space is finished for office use and the remainder serves your open storage or warehousing needs.
Ready to Order an Inplant Modular Office?
If you need a more efficient workspace in your facility, our in plant modular office is the solution you need. These insulated, customizable spaces are perfect for supervisors that need to keep an eye on workers while also focusing on their tasks. Not only do they keep dust and noise out, but they're temperature-controlled for optimal comfort.
No matter your needs, with our experience as inplant offices manufacturers, we'll help you create a quality office space. Reach out and get a quote today to get started crafting your in plant modular office.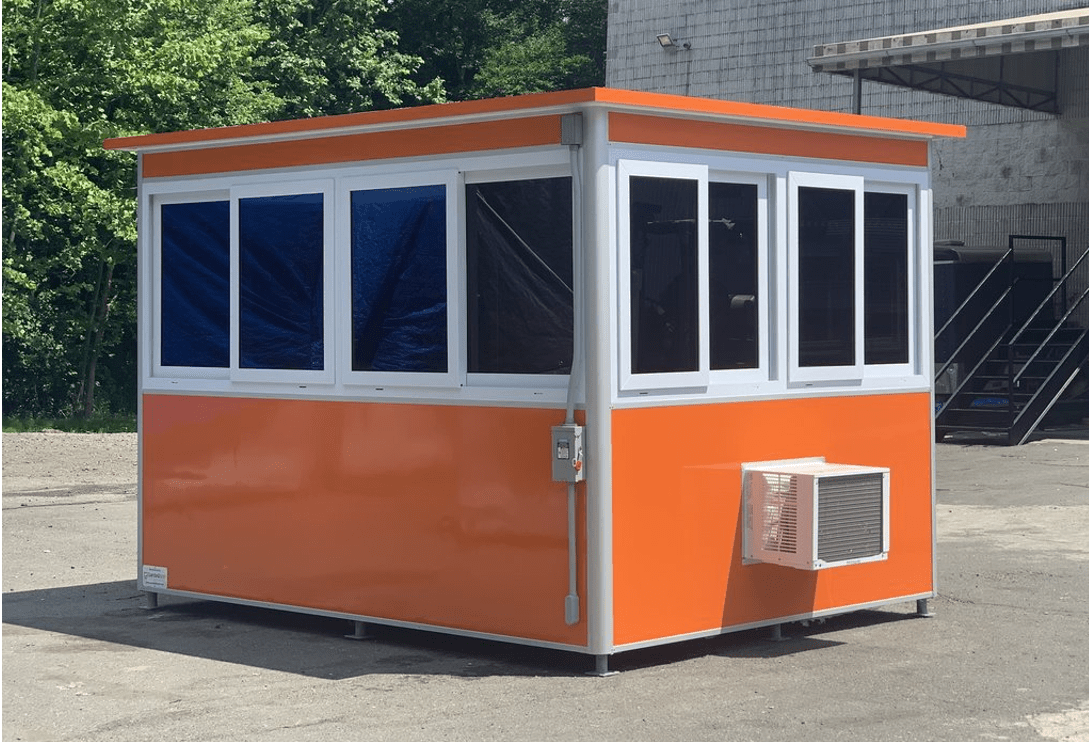 Recent Blogs