image
How to Manage Parking Lot Payments: 3 Options to Consider
>
How to Manage Parking Lot Payments: 3 Options to Consider
When it comes to wondering how to manage a parking lot, one might think it's really easy: just collect money and park the cars. But there is a lot more to parking lot management than first meets the eye. Not only are there myriad concerns with location, taxes, insurance, employees, and so forth (to learn more about general parking business concerns check out the links at the end of this article) , but simply deciding the most effective way to have customers pay can be a challenge.
With the advance of technology, we can re-think the traditional parking garage booth that has been used to manage all incoming and outgoing vehicles.
This article overviews the benefits and negatives of three different ways that you can collect money from customers who are using your parking lot to self-park: 1) a self-service ticketing machine, 2) pay at the building, and 3) having a manned parking booth.
Self-Service Ticketing Machine
One of the most modern methods of collecting money in a self-park lot is to have an automated ticket machine where people pay for parking at the machine. This self-serving option is a great improvement over the parking garage booth manned by a full-time employee. This can work in many ways.
One option is to have the people pull into the lot and park, without paying; then, upon leaving, they reach a machine or parking garage booth where they have to pay a set parking fee in order for the gate to open and allow them to pull out of the lot.
Another option is to have machines located within or near the lot where, immediately after parking, the customer goes to the machine and pays for parking. These machines can be set to charge a certain amount per hour or a set rate. They can also be set to produce a ticket that the customer must put on their dashboard so it is visible, or parking spaces can be numbered and the computer can simply track which spaces are paid for and which are not.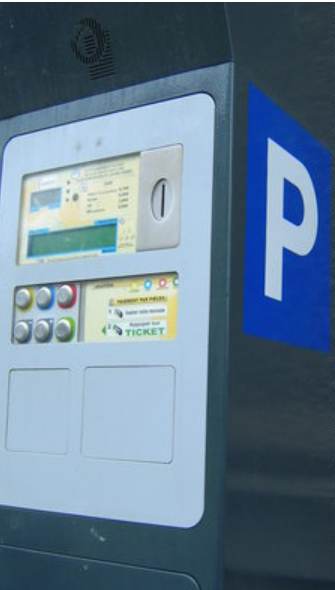 At first glance, the automated machine, which looks similar to an ATM machine for banking, seems like a great option. It doesn't require a human to operate it, so no payroll, and the onus is on the customer to do the work. But there are some negatives, including the following:
Automated machines can be very expensive to buy and have installed.
Automated machines can break down and cause high maintenance bills, especially if they are out in the open weather. Putting your machine inside of a small parking booth can help protect it from the elements so that it lasts longer and doesn't break down as often.
While it seems like an automated machine would eliminate the need for employees altogether, the fact is that someone still needs to be around. First, what if the equipment breaks down and people cannot enter, leave, or pay? Second, if you have a self-serve machine, someone must monitor that people are using it and not just ignoring it and parking for free. Third, if you have the "pay by space" type, someone needs to check that occupied spaces have been paid for.
These machines can look modern and add credibility to your parking lot. But they are no substitute for security and human customer service, so if you get one, ensure you have a security guard or cameras, as well as at least one person around to help and ensure compliance. Also, consider putting the machines inside small parking booths to protect them and add visibility.
Pay at the Building
For certain parking lots, having customers pay at the building can have benefits. But this really only works if you own and run the lot as well as some attraction right nearby.
For example, sometimes zoos, aquariums, and theaters will have people pay their parking fee at the parking garage booth. This can be on the "honor system", where you trust people to say how many cars their group arrived in and then pay the fee. Other times the car stops at a parking garage booth and is given a parking ticket by a human or machine when they enter, and they must take the ticket to a ticket booth near the building, pay the parking fee, and have it validated, then show the validated parking ticket to exit the lot.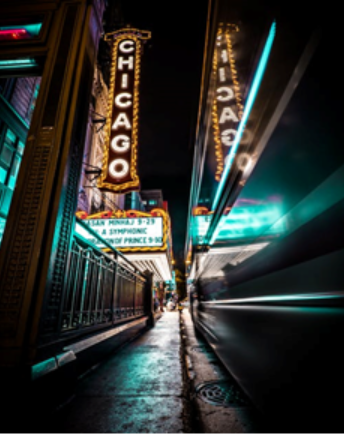 The advantages here are that you can have the same staff selling event tickets and collecting parking fees, minimizing staff. But there are many disadvantages, including:
With "honor system" parking, there will always be those who are not honorable, thus you will miss out on their parking fees.
Methods that require people to take a ticket to park, then pay to have it validated have their own disadvantages. For one, you still have to have either an expensive machine or a paid person who hands out the tickets as vehicles enter the parking lot. And two, people often set the ticket down and forget to bring it with them; this forces them back to their car to retrieve it which can make them annoyed with your organization and is poor customer service. And finally, you have to have either a machine or a person who checks to ensure that the ticket has been validated as they leave the parking lot.
Deciding whether to have people simply pay at the building depends upon a lot of factors. How trustworthy is your clientele? How badly do you want the parking fees and is it okay if you miss out on some? Does it make financial sense to do it this way?
Manned Parking Booth
The third option for how to manage a parking lot and collect payments is to have a fully manned parking attendant booth located inside or at the entrance or exit of your parking lot, and have an employee who collects payments. Having one or two employees right onsite whenever the lot is open can provide a variety of benefits. First, a parking garage booth offers one layer of security and deterrence. Second, it offers customers a place to go with questions. Third, a parking garage booth makes payment collection easy and guaranteed.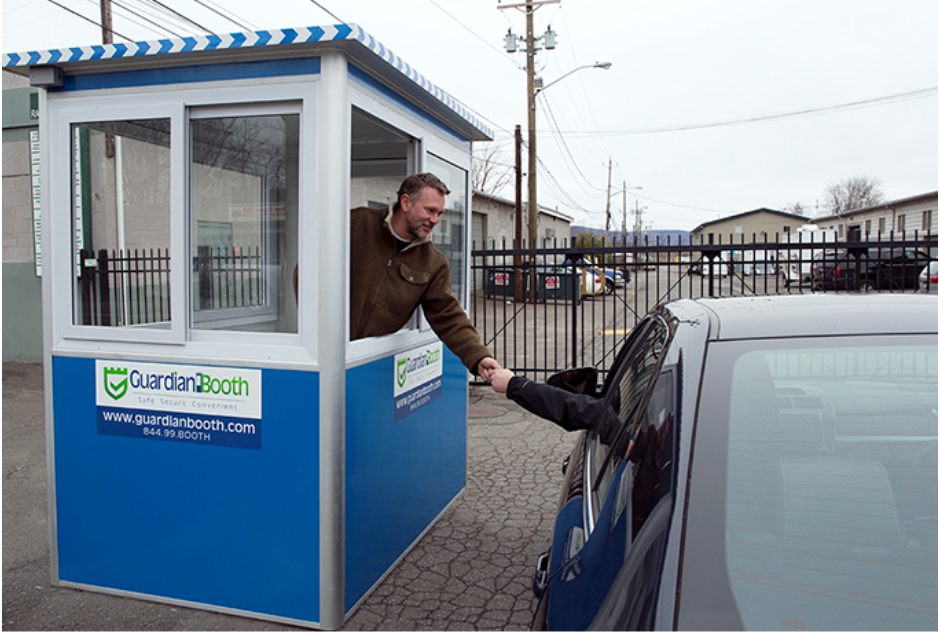 A few tips if you go this route:
You can have customers pay as they enter the lot, which is great if you charge a set parking rate. In addition, you don't have to worry about cars left in the lot when it closes because they are free to leave any time.
You can have customers pay as they leave. This can be a set rate (but if you are doing a set rate, have them pay as they enter is really better). Or, it can be a variable rate depending upon how long they parked. But this means that a person or machine had to provide a ticket on entry. You may find it easier to simply charge a flat rate which cuts the work in half, really.
Giving your parking attendants shelter is important, so get a parking attendant booth. Not only does a parking garage booth offer your employees a place to stay out of the weather, but it also gives them a place to safely store the money they take in, and it provides visibility so that customers know where to go to pay.
A Bonus Option
There is one other option that is just now starting to make its way into the parking world – paying by smartphone app. Some local municipalities in high traffic areas have begun letting people pay for numbered spaces right online using their cell phone.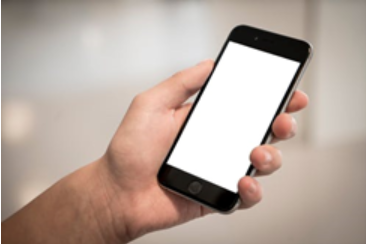 It is newer technology, and has many of the same positive and negatives of a ticket machine that lets you pay by space, but if you enjoy trying out beta technology, it is something you may want to look into. If you go this route, consider still having a live person on site to help those who are struggling to pay.
Question: How can I improve my parking lot business?
Answer: Give serious thought to how your customers pay the parking fees and if the method that you currently use or are considering using is the most cost effective, brings in the most money, and offers the best customer service.
Whether you choose to setup a parking garage booth or not, ensure that you have ample signage so customers know how much parking costs, as well as where and when they pay it. Be sure to light up the signs if your lot is open when it is dark outside.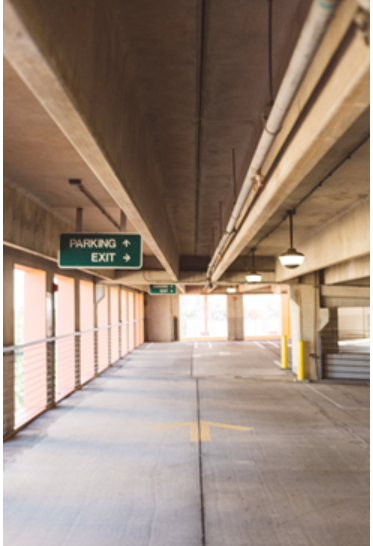 Recent Blogs