image
How Prefabricated Security Booths Are Utilized Creatively across Industries
>
How Prefabricated Security Booths Are Utilized Creatively across Industries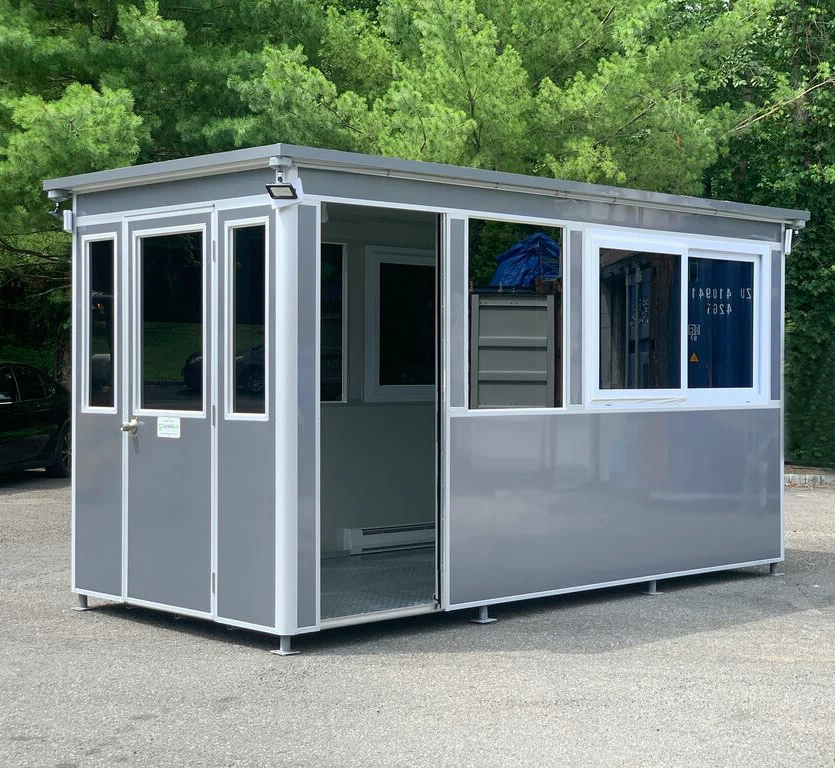 There are several benefits of prefabricated structures. You can get them made with custom specifications to meet your facility's needs, no matter what industry your company is operating in. Of all the applications, prefabricated guard booths or prefabricated security booths are the most widely used booth types throughout the construction industry, within airports, and at stadiums and event venues. Outside of security needs, you may require these prefabricated structures for other uses such as educational privacy pods or modular offices within a distribution center. This post discusses how these prefab security booths benefit these businesses at various levels.
How Different Business Segments Can Benefit from Prefab Guard Booths
Prefabricated guard booths are portable structures that are manufactured within a controlled environment and provide flexibility in placement, as they can be moved over time to adapt to your company's needs. This is one of the major benefits. However, prefabricated structures go beyond mere security booths and can be used by businesses to provide additional benefits. Here are some pointers regarding how business segments such as manufacturing, construction, airports, and stadiums or open venues for events may benefit from incorporating prefabricated guard shacks in innovative ways by modifying and custom-building them to suit their specifications.
Conclusion
The applications of such prefabricated security booths go beyond their name, and they can be a world in themselves, comprising all the comforts and utilities one needs. Business segments such as airports, stadiums, parks, and construction would definitely benefit from installing these prefabricated structures as security booths, ticket counters, restrooms, rooms for relaxation, concession stands, breastfeeding pods, and so on. You can apply innovation to make the best use of these structures. Ensure that you partner with a reliable player in this segment who makes comfortable, durable, and well-ventilated prefab structures and also specializes in customization.
Guardian Booth offers end-to-end and custom solutions to make prefabricated portable buildings or structures after understanding your application requirements. Our structures are weatherproof, have 360-degree visibility, and can be equipped with built-in desks among many other features. We have been delivering high-quality security guard booths, parking attendant booths, portable security booths, ticket booths, gas station attendant booths, cashier booths, modular factory offices, portable office trailers, equipment enclosures, and more. We can customize these prefabricated structures with add-on features like exterior electrical disconnection switches, baseboard heaters, tinted windows, breaker panel boxes, and so on. Contact us today to discuss your requirements.
Recent Blogs