image
Guardian Booth's Premier Security Tower Offerings
>
Guardian Booth's Premier Security Tower Offerings
In an era where security is paramount, having an elevated vantage point can make all the difference. Guardian Booth introduces its range of security towers, meticulously designed for superior observation and safety. Whether you're overseeing a large event, monitoring a construction site, or ensuring the safety of a facility, our security towers provide the height advantage needed for comprehensive surveillance. Built with durability in mind and equipped with features for the comfort of security personnel, these towers are an essential addition to any robust security setup.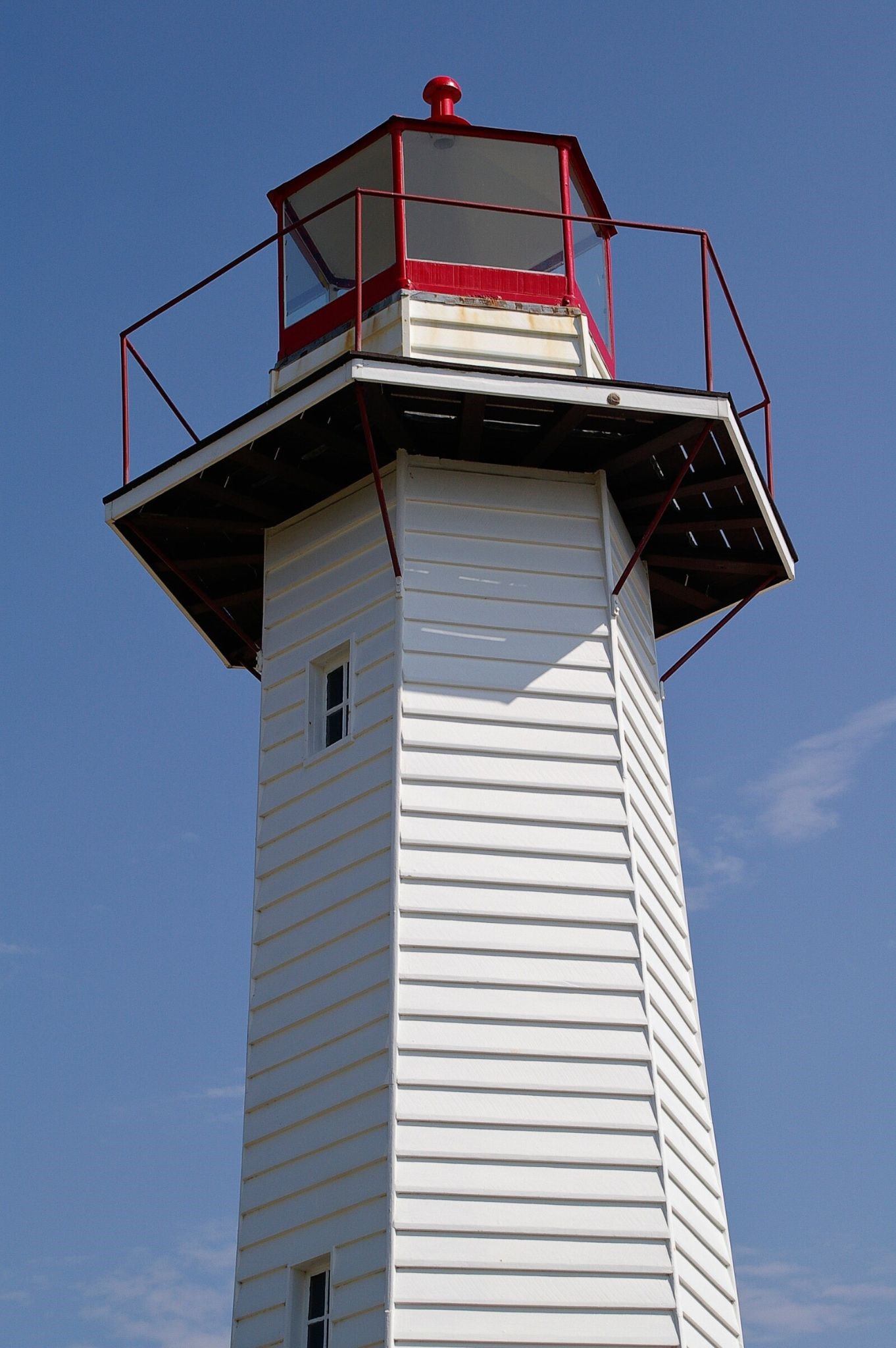 Observation towers are tall structures, usually at least 60 ft tall and made of stone, iron, and wood that are created specifically to view areas or events from long distances. Viewing towers can be dated back to the Babylonian Empire, although security towers have changed drastically since they first came around.
Historical Observation Towers
Throughout history, guard observation towers have been used to protect countries. In the United States, the Cape Henlopen Tower in Delaware is the most well-known of the 11 "fire towers" built during World War II, and it's the only tower open for public viewing. The U.S Army built this tower so that guards could protect the area from enemy ships or submarines.  The Old Frying Pan Tower, sitting 34 miles off North Carolina's coast, is a unique tower that was a former coast guard light station that  is also a great source of protection during hurricane season. The US Coast Guard built the tower to warn passing ships about the shallow Frying Pan Shoals, long, shifting areas of shoals that  are a hazard to ships in the area. Additionally, there is the famous Alcatraz Guard Towers. Alcatraz is an island located about 1 mile offshore from the bay area in San Francisco, California. The famous island was originally built to hold a military prison, military fortification, and federal prison in 1934. The extremely cold water temperatures and strong currents surrounding the island made it almost impossible for prisoners to escape.  It is no shock that an island built for the most dangerous of criminals would also have observation towers. Alcatraz is equipped with several watchtowers built by law enforcement to monitor all activity that goes on in and out of the island.
Observation Towers for Security Purposes
Observation towers have been built throughout history for several different purposes, but probably none as important as for securing a region or army of people. One kind of observation tower used to overlook and secure a region for an extended period of time is called a watchtower.
Guard towers have historically been built for military purposes and can be dated all the way back to Roman times. The Romans created various observation towers as a method of communication between guards. The Saudis also built versatile observation tower designs to be able to see incoming threats from a distance. Scotland also created lookout towers (i.e. Peel Towers) for security purposes, but these towers were also home to well-known local families. There have been other non-military watch towers built throughout history that were also used for security purposes. For example, a lookout tower was built in Jerusalem to watch for incoming threats from the observation tower apex, but no guns were allowed in the tower for religious reasons. You can also find security guard towers in Mediterranean countries. During the early Middle Ages, Italy built several watchtowers to watch for incoming enemies.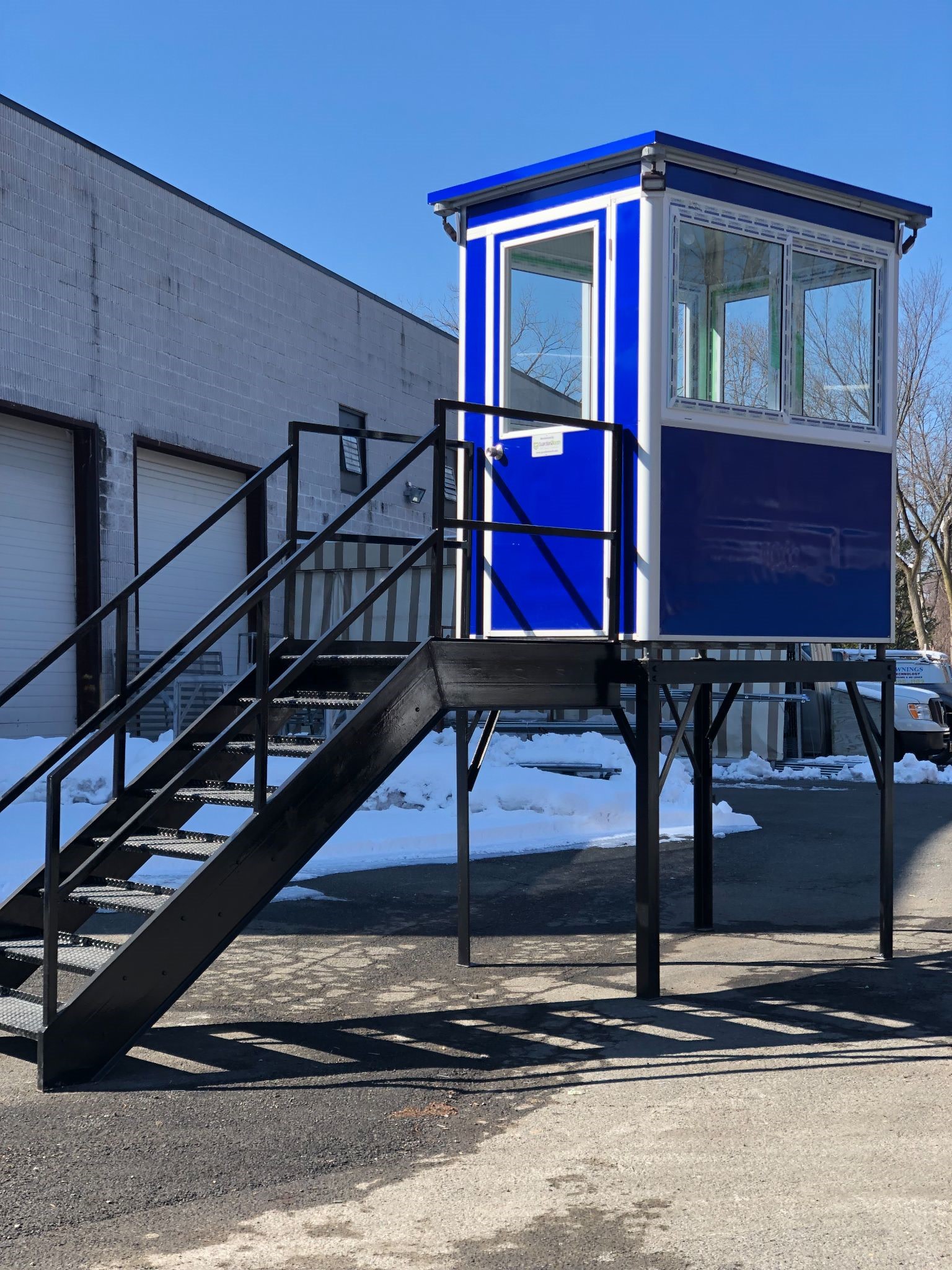 Castle WatchTowers
Watchtowers made of stone and wood were commonly built to protect castles during the Medieval times. The guard observation tower height had to be high so guards had the best view of early signs of possible attacks on the castle. As medieval times progressed, so did the observation towers. The more progressive watchtowers during Medieval times featured parts such as battlements and arrow slits.
At the center of every castle during the Middle Ages was a watchtower referred to as "The Keep". Keeps held several functions such as providing residence to an elite family and providing defense. As the Middle Ages modernized, the keeps of the castles grew in size to be able to house larger households.
Modernization of Observation Towers
Observation towers have greatly modernized over the years. The relevance of traditional watchtowers has decreased in modern warfare due to modern technology such as artificial military intelligence. However, observation towers have still been used in wars to maintain a military presence. Also, there are towers with modern technology that help secure borders and land tremendously.  Advanced technology in modern guard observation towers has decreased operator workload as well as improve situational safety and awareness.  Modern guard observation towers can be supplied in a wide range of heights and configurations as per the client's specifications.  They can be installed with advanced systems such as Advanced Firing Systems, Observation Systems, searchlights, and antennas. The most notable examples of modern technology in observation towers are Intelligent Relocatable Long-Range Surveillance Towers and Autonomous Surveillance Towers.
Intelligent Relocatable Long-Range Surveillance Tower
Intelligent Relocatable Long-Range Surveillance Towers are a form of modern observation towers used by U.S. Customs and Border Protection to protect the Southern border of the United States.  These 80-feet high tower security towers are equipped with advanced surveillance sensors, infrared and electro-optical cameras, and transmit imagery for suspicious items of interest.  This specialized security tower design provides the ability to closely assess areas of suspicious activity.  The surveillance radars located on the security watch towers can transfer images and locations of interest to the TORCH which is a common operating picture located at the command and control centers.  The technology in the security watch tower also notifies agents of any suspicious activity.
Autonomous Surveillance Towers
Modern technology has brought about Autonomous Surveillance Towers (AST), perhaps one of the greatest assets in securing U.S. Customs and Borders. Bordering American states such as Texas are filled with guards patrolling the area from foreign threats. However, autonomous surveillance towers have become the perfect addition to securing the U.S. border because they can account for human error and pick up on threats guards can not see on the ground. These observation towers plans were first introduced by U.S. Customs and Border Patrol in 2018. The American government worked with observation tower manufacturers to create a technology that features 100 percent renewable energy and functions off the grid. These autonomous surveillance towers are able to monitor the border 24 hours a day and are suitable for both rural and remote areas. AST works by monitoring the surrounding area with radar to detect any movement. If movement is detected, the camera focuses on that location and studies the images using algorithms to recognize potential threats such as vehicles or people. The system also alerts border patrol so the guards can decide whether the image the camera picked up on is an actual threat or not.
These Autonomous Surveillance Towers have been able to improve border patrol in remarkable ways.  The towers can pick up a visual representation of an approaching group of immigrants in detail.  A observation tower for sale can detect if the group of people is armed with weapons or carrying dope and alert the security guards, if needed.  This allows the guards to prepare for any potential threats even before they approach a group of people.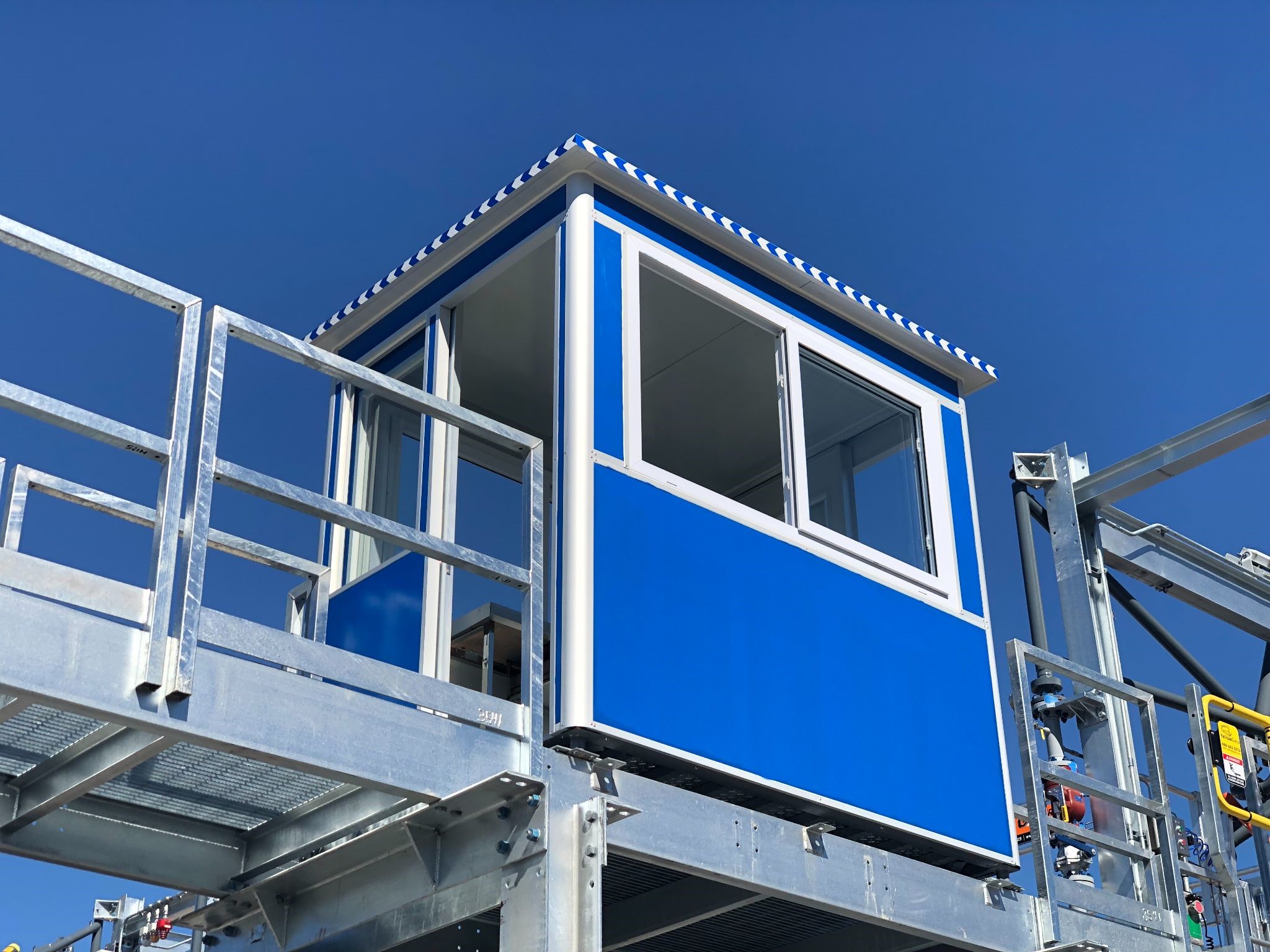 Guard Observation Towers are currently being used by some of the most important agencies and industries worldwide.  The United States Army, Israel Defense Forces, The Multi-National Force, various energy companies, various airports, and other United Nations Organizations all have observation towers as a form of security.
Guardian Booth: Guard Towers
The American government may have access to the most expensive observation towers such as Intelligent Relocatable Long-Range and Autonomous Surveillance Tower, but what options are available for the average American who needs security for their residence or business? Guardian Booth sells general security booths that can be used to secure anything from amusement parks to private property to military locations, as well as security towers for sale that can be used for scenarios where a raised observation area is warranted.
The company was founded by two Emergency Medical Technicians that wanted to create comfortable, secure, and affordable guard towers for business owners or anyone else who might need them.  They also wanted to create a comfortable prefab observation tower for guards to spend their work shifts as many guard booths do not have a lot of features.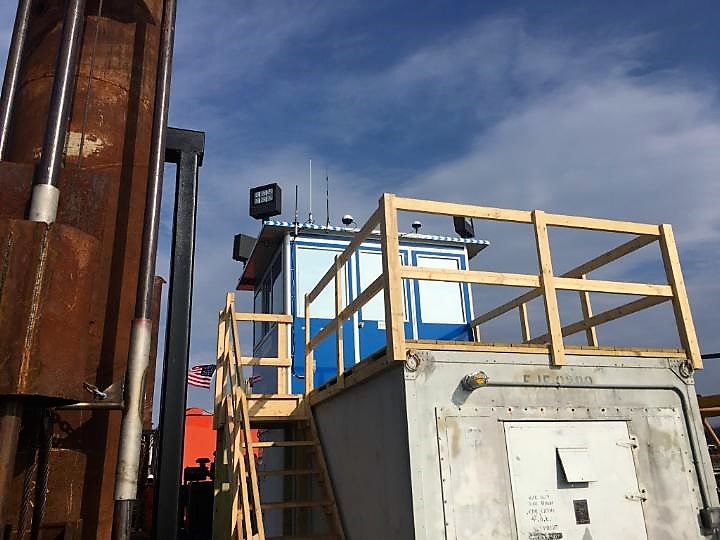 Guardian Booth's guard towers and watch tower designs come equipped with several useful features including:
-Air Conditioning
-Electricity
-Outside LED Spotlights
-Breaker Panel Box
-Duplex Ethernet Port and Phone Line
As we work closely with our customers on their unique security towers needs, we can design each security towers height and configuration according to the client's specifications. Our goal is to adapt the guard towers with cost effective solutions that meet the specific requirements.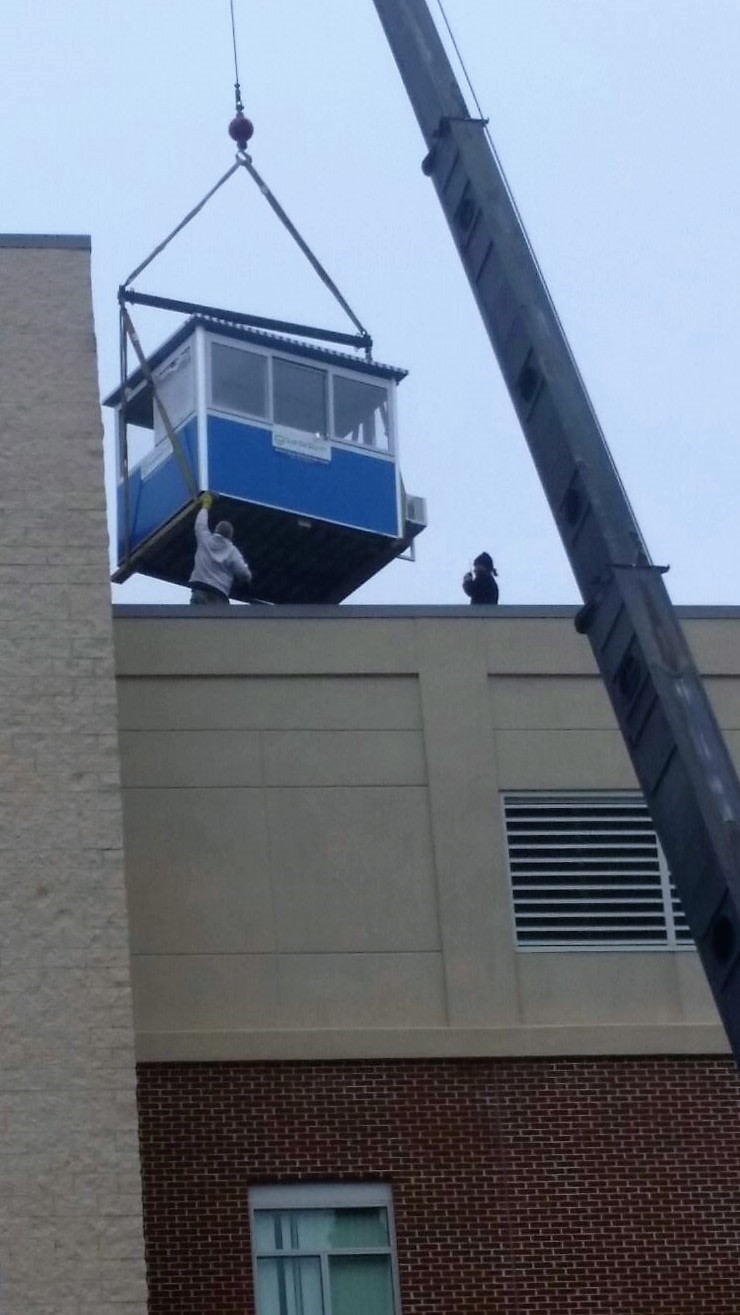 Guardian Booth's prefabricated observation towers and lookout towers for sale make it a very easy process for customers to have the item shipped and delivered to their preferred location. If you are on a budget, Guardian Booth always has a select variety of observation towers for sale. Ask about portable surveillance tower options for facilities that require that require relocation of their security tower to accommodate security needs in various locations.
Customers seeking an observation tower for sale have a wide variety of features and portable guard towers to choose from. To add to the comfort inside the booth, customers can also choose from various built-in features such as extra desk space, built-in air conditioning, and baseboard heaters. Those customers that want a cool design and some extra privacy can choose to get their windows tinted.
Even better, Guardian Booth offers free shipping nationwide on all watch towers for sale! If you are a new business owner or need some extra security for private property, do not wait any longer. Contact our office today to learn more about our guard towers for sale!
Recent Blogs