image
COVID-19 Testing Booth: A Safe Testing Environment
>
COVID-19 Testing Booth: A Safe Testing Environment
Create a Safe Testing Environment with the COVID-19 Testing Booth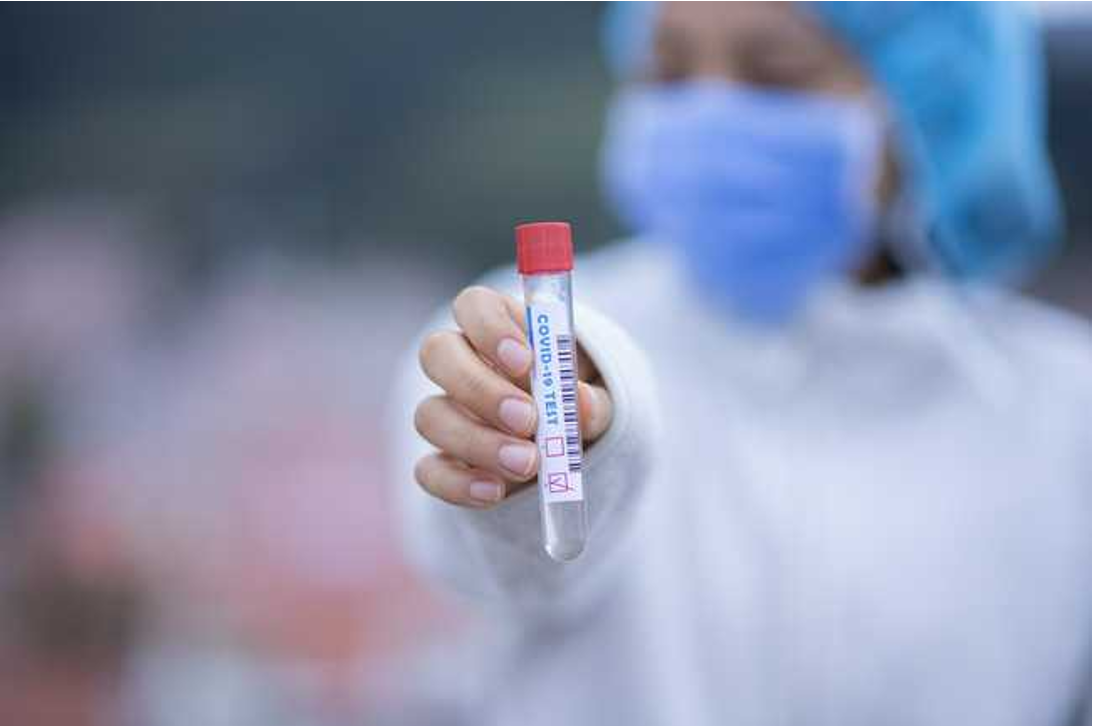 As of November 2020, there are well over 50 million confirmed coronavirus cases in the world.
The fact is, that number is still climbing. But the problem is, we don't have enough resources to handle all the testing that needs to be done.
So for many healthcare organizations, getting a COVID-19 testing booth is of the utmost importance. The more testing that's made available with the setup of booths covid testing can be made more readily available, and the better we can get a handle on the spread.
Would you like to buy a COVID-19 testing booth? Do you need to get drive up covid testing booth arrangements in place quickly? Are you looking for a temperature screening booth for your workplace? The need for healthcare booths in today's day and age are many. Read on and we'll show you what Guardian Booth can offer you in terms of covid screening booth and test booth options.
Why Buy a COVID-19 Testing Booth?
It's no secret that testing is the key to managing the COVID-19 pandemic. Because so many people have mild to no symptoms, they may unknowingly spread their infection to others.
If testing is more accessible for the general public, then those who have the virus will know early on and can take the proper precautions to prevent its spread.
However, increased testing means an increased need for personal protective equipment (PPE), which is already high in demand and low in supply. With normal testing services, not only do healthcare workers need to use up a large amount of PPE, but they're also in situations where they might possibly still be exposed to the coronavirus.
A COVID-19 testing booth eliminates a lot of the above issues. For one, a Covid screening booth has a barrier that completely separates healthcare workers from those who are potentially infected.
As you can see, a COVID-19 testing booth eases a lot of worries stemming from regular coronavirus testing. It enables you to have a walkup testing booth that keeps everyone involved safe.
Plus, COVID screening booths are easy and inexpensive to manufacture and assemble. This means it'll be not only affordable to buy a COVID-19 testing booth, but also simple to set up at your healthcare facility. If you'd like to buy drive up covid testing booth, a pop-up COVID-19 testing booth is certainly possible.
Our COVID Testing Booth
Perhaps you're now very interested in buying a COVID-19 walkup testing booth. While we at Guardian Booth didn't start off making such products, you can trust that we now offer some of the best walk-in COVID-19 test kiosks available.
Our COVID testing booths and temperature screening booths come pre-assembled and ready for use, so you can buy booth for covid testing online and it will arrive fully functional.
In addition, the sides of the covid testing booth for sale are made of PPGI (pre-painted galvanized iron) and sandwich panels and aluminum framing. Not only are these materials sturdy, but they're also lightweight and have a fork-liftable base so you can easily relocate it the booths covid test site as needed.
As for the oversized gloves used for the booth test, these are medical grade. This means that for a mass screening swab booth, you can rest assured that the gloves will be a sufficient barrier between you and the patients.
How a Covid Screening Booth Works
First, you'll place your order with us. We at Guardian Booth allow you to customize your swab testing booth to suit your needs. Booths ship fully assembled so that they require no time or labor for assembly.
The individuals performing the testing work in the temperature screening booth. Those who want to get tested will wait in a nearby area, maintaining proper distance between one another. You'll then have people come to the covid screening booth, one at a time, for testing.
As you can see, it's a very simple and repeatable procedure that will make your investment in a medical screening booth worth it.
Other Booths We Can Offer You
The coronavirus isn't the only thing you should be concerned with. Security is something you should always think about, whether it's in times of crisis or not. By being proactive and making an initial investment, you'll be able to upgrade your security and prevent disasters from happening.
With the increased need for healthcare, many clinics and medical facilities have found themselves in need of quickly expanding their facilities to allow more patient care. To meet this need, Guardian Booth provides various modular medical clinics, easily ordered and delivered fully assembled.
Below are some other types of booths Guardian Booth can offer you, in addition to a screening booth for COVID.
Entrance Gate Booths
Many places of business have the need to keep their employees, equipment, and data safe from intruders. Whether it's a healthcare facility or any other business, it's important to screen every visitor to protect the health and wellbeing of the workplace.
Having an entrance gate booth can help you step up security easily. These are small but sturdy booths that allow your guards to stay sheltered inside, no matter what time of day it is and what the outside weather is like.
Having one of these in front of walk-in testing booths will enable you to control the number of people on your premises at any given time. Not only will this decrease the chances of people infecting one another, but it'll also help keep any disorderly or disruptive behaviors to a minimum.
Portable Trailer Booths
Do you have multiple points of entry you need extra security at? Or do you offer some type of mobile healthcare service? In any case, you might not need or want your gate booth to be stationary.
The great news is, they don't have to be. With our portable trailer booths, you'll be able to quickly move your security booths to wherever you wish.
This will give you quick mobilization, which will result in enhanced security for your premises. You won't be limited to just one area for your security booths, nor will you have to spend extra cash to purchase additional booths just for occasional use.
Get Add-on Features
We at Guardian Booth pride ourselves on offering our clients the best booths in the industry. This is made entirely possible with our optional add-on features.
The fact that these add-ons are optional helps us keep our prices down. If you want just the basics, then you pay extremely competitive prices for just that.
But if you'd like to customize and personalize your booth, that's possible as well. Some of our add-on features include:
Vinyl protective wrap
Exterior electrical disconnect switch
Baseboard heaters
Built-in AC unit
Tinted windows
Outside LED spotlights
Custom exterior color and design
Duplex ethernet port and phone line
Extra desks
Mounted booth on a flatbed trailer
All of our offerings not only make things safer but also more comfortable for your security guards.
Booth Pricing
Now that you've read all about our booths, you're now probably wondering about their pricing. What's great is our pricing structure is very straightforward, regardless of if you're buying a school testing booth, personal protective booths or medical testing booths.
First, you'll select the size of the Covid test booth you want. Prices range from $4,495 to $11,495. You can also pick a custom size should none of the preset dimensions fit your needs. This price includes nationwide shipping.
Next, you'll move onto selecting applications, custom features, and color options. Once you've finished picking all those things, then you'll be taken to the final screen where you'll get the online pricing. We're completely transparent with our prices so you don't get any nasty surprises when you purchase from us.
All you have to do to get an online quote for a covid booth is fill in your name and email address. If you have any other questions, then always feel free to contact us. Our staff members will reply promptly so you get all your concerns addressed quickly.
Purchase a COVID-19 Testing Booth Today
As you can see, a COVID-19 booth can be highly advantageous for your workplace, whether you're utilizing it as a screening station, a stop for employees to have their temperature taken, or a COVID testing site. Not only do we have various testing booths available, but with our testing booths covid testing is a very affordable and easy procedure for your healthcare facility to offer.
So do your part in fighting against the novel coronavirus. By providing your workforce with a safe and convenient testing booth, you'll be able to instill trust in your employees, keep morale up, and ensure that the work environment is a safe one.
If you're looking for a COVID-19 testing booth for sale, then get in touch with us today. We'll be more than happy to give you a quote for booths for COVID-19 or other health screening booth structures. Plus, you can purchase additional security booths from us to upgrade your workplace security.
Learn more about how to protect yourself and your facilities during Covid-19.
Read about our options for COVID Vaccination Booths and play a critical role in getting the vaccine out to as many Americans as possible.
View our Gallery Page to see our selection of customized booths.
Recent Blogs