image
Build Your Own Cabin or Buy One Good To Go
>
Build Your Own Cabin or Buy One Good To Go
Cabin for Sale: Vacation or Live in Wilderness Style
Whether you are looking for a cabin for sale because you want a vacation getaway, a backyard retreat, a portable hunting cabin, or simply a small place to call your own, finding the perfect cabin can be a daunting business. There are so many options – existing or new construction, prefab or site-built, build yourself or hire a contractor – the decisions are almost endless.
Let us take you through many of these options and help you get the information about guard cabins for sale to help you decide how to find a cabin to buy. But first, let's talk about why you might want a cabin.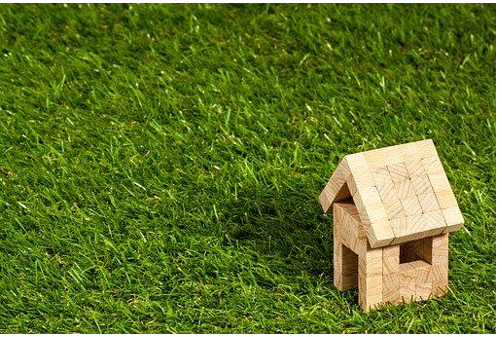 Why a Cabin?
Owning a cabin is a dream for many people, and for a variety of different reasons. For some, a cabin can be a full-time home. Cabins can be built in any size – as small as a room or as large as a mansion. They can also be built in any environment, making them a great choice for an everyday home to live one's life in. People often choose a cabin as a home because they can be comforting and have a warmth about them, especially when made fully of wood. A cabin, too many, seems like the coziest home – a nice place to relax, commune with nature, and maybe live a more simple life. If that's the case, you can start your research online, looking for an easy cabin for sale.
For others, a cabin may be a part-time living choice, as living in a cabin full time may seem too great a change. In many states – from Michigan to New York, from California to Oregon and beyond – having a home in an urban area and then also having a cabin in a northern, smaller town is a vacation dream come true. Many a family weekend has been wiled away in the "cabin up north". Whether you enjoy hiking, fishing, hunting, or just quality time with others or alone, a cabin can be a great getaway. If that's the case, perhaps your research should start with searching for prebuilt cabins for sale or a one-to-two room portable booth for sale.
In fact, many articles tout the very good reasons to buy your own cabin, including seeing it as an investment that can grow in value and being a cost-effective way to vacation multiple times in a year.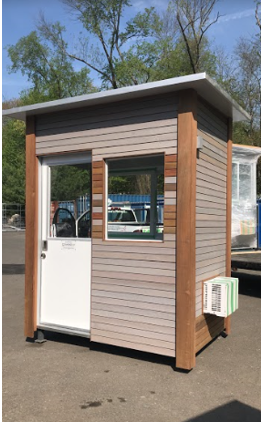 But other people do not really need a full cabin. Perhaps you just need a place to spend the occasional night as you travel across the country. Or maybe you want prefabricated hunting cabins to use as a hunting blind or bird watching hut, not as a living space. Wilderness cabins for sale generally offer an open layout that can be used for all living needs, such as cooking and sleeping.
For others yet, a cabin serves as a means for them to do their job, for example a cabin guard house.
Deciding whether you truly need a cabin – and if so what kind – is a major life decision.
TIP #1: If you only need an occasional cabin, renting may be better.
Many people like to buy a cabin to retire in or to use as a vacation home. There are many cabins available to rent on websites such as Airbnb and Booking.com, if you feel that the occasional renting is a good option for you. With renting you have the convenience of using someone else's cabin when you want to, without the guard cabin price and costs associated with maintenance, taxes, insurance, and other expenses.
But while owning a cabin brings with it various responsibilities, it also brings with it your own personal space, the ability to modify the cabin to your own needs, to decorate, to fill it with your belongings, and to truly make it your own, so that it is always there to work as you need it to. If owning your own cabin sounds like a good idea, read on for more points to consider.
Finding an Existing Cabin for Sale
One way to get your own cabin is to buy a prebuilt cabin that already exists. Doing this is almost just like buying a house. The easiest way is to employ a realtor in an area where you think you want to live and let them do the footwork, finding properties that suit your want list and showing them to you.
Of course, buying a cabin that is far away from where you live can be more challenging, especially if you are unsure where you want your cabin to be. The internet makes it relatively easy, allowing you to surf through various real estate listings, finding cabins for sale by large realtor companies, and also some by owner. But unless you really have a lot of time to dedicate to searching for properties, calling to ask questions, and driving out to look at properties that might be very far away, again it probably benefits you to get a realtor.
Tip #2: Employ a realtor if you plan to buy an existing house or property, especially if you are looking far from where you live. Getting a buyer's realtor costs you nothing and can save you a lot of time. Usually, the seller pays any realtor fees.
Cabin Layouts and Design
Whether you are looking for a cabin that already exists or seeking to have a cabin built or delivered to your property, it makes sense early on to consider cabin plans.
There are as many different types of cabins for sale as there are different types of houses and cars. There are small cabins and big cabins, all wood cabins, and mixed material cabins, single-story and multi-story… the list goes on and on.
Many small cabin floor plans are mostly single rooms, with an open concept that features a large room, often heated by a fireplace, with an open kitchen, then a closed-off bathroom, and perhaps a separate bedroom. Since cabin floor plans can vary wildly it is important to think through what you need before you start shopping. You could waste weeks or months looking at cabins that do not suit your needs if you don't identify those needs from the start.
Tip #3: Make a list of needs and wants.
One of the most important house hunting tips when looking for a cabin for sale is to create a list of what you must have in a house, what would be good to have, and what is just an "icing on the cake" type luxury to have. This way you can avoid wasting time looking at cabins that don't meet your minimum needs.
Ask yourself questions like:
Do you enjoy an open floor plan, where everyone can see everyone all the time?
Do you cook often and require a large kitchen?
How many bathrooms do you need?
How many bedrooms do you want for both full-time living and guests? Is a one room hunting cabin style layout sufficient?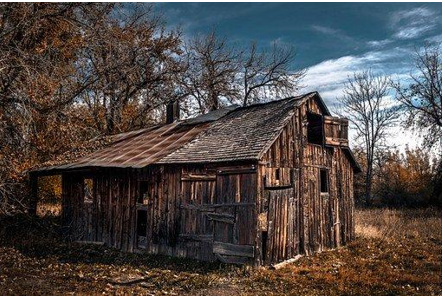 You also want to consider the look of the cabin that you want. Some cabins can be very rustic, single-room dwellings, made entirely out of food. Others are built from wood logs but have drywall inside to give a more modern look. Still, others use materials that mimic the wood cabin look, but are more modern and hold up better. Remember that wood cabins need a lot of maintenance and eventually deteriorate, so choose your materials well.
Buying a Portable or Prefab Cabin
One way of getting the small cabin plans you want for a good price is to buy a prefab cabin.
A portacabin, a small hut that is portable and similar to a portaloo, can be a cost-effective way to get a small cabin building. If you are interested, browse listing in your area to see if you can buy portacabin from someone in your vicinity.
Tip #4: Consider a prefabricated cabin-like building.
Prefabricated homes can be built in a variety of styles, even class cabin style, with wood exteriors and warm interior finishes, and this is just as true of cabins. You can buy a small building that has been built specifically to function as a vacation cabin, hunting cabin, or other small out building. But you can also get a small portable building that was, perhaps, built for another purpose but can function as a small cabin for you. These prefab hunting cabins for sale may prove to be more reasonably priced to match a more limited budget. Wilderness cabins prefab are a great option if you're looking for a durable product that is well-priced for the quality it provides.
Tip #5: Rethink whether a cabin is really what you need.
Depending upon your needs, a small portable building that was intended to be an office, security shack, or guard shack can serve as a cabin. For example, if having a small hunting blind or bird watching room is your goal, a small portable office is an affordable, easy, fast way to meet that need. In addition, if your main goal is to have additional space to relax, perhaps you can simply give your current home a cabin-like feel that connects it to the outdoors with a prefab sunroom. Sometimes creative thinking, and really thinking through your needs, helps you realize that you need something very different than you thought.
Build Your Own Cabin
Tip #6: Building your own cabin can be expensive but rewarding.
Having a cabin built for you rather than looking for an existing cabin for sale can be a great way to get exactly what you want. When you hire a general contractor to build you something from scratch you get to choose the size, layout, finishes, amenities, and more. But you also pay for what you get – and it can be very expensive.
If you are looking for a small cabin, building it yourself can be an option. Maybe you want an artist studio, a she-shed, or a man cave… smaller getaway buildings like this can be affordable and relatively easy to build. In fact, portable cabin kits can make it possible for almost anyone with some solid mechanical skills to make a basic, usable building.
But building something on your own takes blood, sweat, and tears, as the saying goes, but also time and money. It usually takes more time and money than you plan for because building often goes awry.
So definitely, if money and space are at a premium, a shed-house can be a good option instead of a formal cabin. But unless you really enjoy getting your hands dirty and you have a lot of extra time, building your own cabin may be a bit more challenging than you intended. This is when you may want to circle back to the idea of buying something existing or setting your sites on a small, prebuilt structure that you can locate where you want and decorate to suit your needs.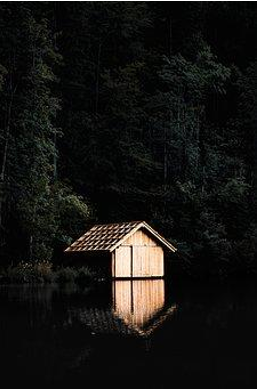 Explore Your Options
As we have discussed, there are many things to consider before you buy a cabin, and whether to buy a cabin or not is a very personal choice. Above we have given you a number of tips to help you make the best decision. Here is a summary of some important considerations to help you decide what cabin is right for you:
Know what you need. Consider how you will use the cabin, how long you will have it, and more. Be sure you know the location, size, amenities, maintenance needs, and more.
Shop around. Know what is out there so you can make an informed decision.
Be realistic. If you are working in a budget, you may have to decide what takes precedence. Of course, being realistic doesn't mean that you can't dream a little. In the end, you want to get something that you will enjoy and that will meet your needs.
Talk to the professionals. Call Guardian booth to get the facts about a small, portable cabin. Or, need something bigger? Call an independent contractor in your area.
Know the rules. Be aware of the zoning and permitting requirements in your area before you build or buy a cabin.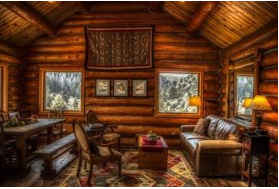 If thinking through all of these options has made you decide that a full cabin for sale is not really what you are looking for, but rather that a small, portable building that you can use as a temporary shelter, a hunting or bird watching blind, or some similar purpose, contact Guardian Booth now to get some porta cabin prices. We can give you guidance on portable hunting cabin plans and layout options worth considering.
Remember that modern cabin plans and designs can be very different from traditional wood cabins. For example, a modern metal structure or fiberglass security guard cabin can be easy to keep clean and move where needed and can be converted in the future for another use if you no longer need it as a cabin. You may find that a small, portable structure is more useful both now as a wilderness cabin for sale and to be repurposed in the future when your needs change.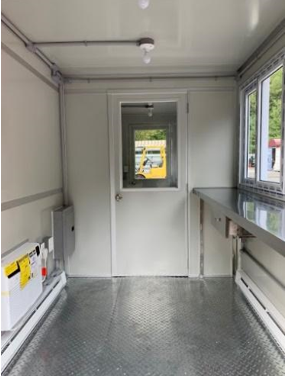 Recent Blogs