image
Builders Industry Shows and Construction Conventions Coming to You Soon
>
Builders Industry Shows and Construction Conventions Coming to You Soon
For anyone in the construction industry, builders industry shows provide an important opportunity to see the current state of the art, network with suppliers and important people in the industry, see new trends, and simply stay up to date and in touch with the field. While the 2020 – 2021 global pandemic caused many construction conferences to be cancelled, as states reopen, many conventions are still on.
Widely considered the premiere construction convention in Las Vegas and around the country, the NAHB International Builders Showcase was this past January (2020). But fear not – it will be back next year, this time in Orlando in February. A number of other conventions squeaked in just before Covid hit the U.S., but even if you missed those, there is still plenty of construction trade shows in store for the rest of the year, and some that are already scheduled for early 2021.
So get ready to plan your next work trip! Following is a list of 2020 builders industry shows and construction trades expo from around the country. In fact, our list even takes you into early 2021.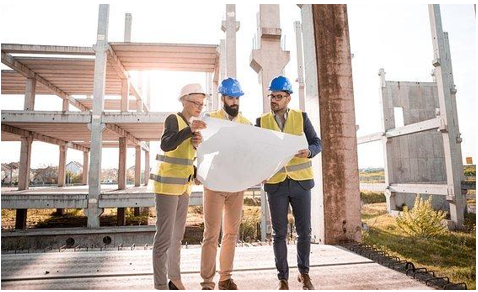 Premiere 2020 Construction Industry Events
The Associated General Contractors of America (AGC) has a conference coming August 3-7 online, but are also still planning three other live conventions through the rest of the year, as follow:
Construct: AEC Education & Expo, October 7-8, online. Originally scheduled to be held in Sept in Grapevine, Texas, AEC's annual expo has moved entirely online. Prices for the event did range from $300 to $500, but prices may come down as they finalize planning for the revised online event. The event is expected to including many opportunities for learning about construction – geared to both novices and veterans, to learn about vendor products, to attend presentations, network with suppliers and construction professionals, and more.

CMAA National Convention, was originally scheduled for October 11-13, 2020 in San Fancisco. However, due to the pandemic, this event has been cancelled, though plans have already begun for the September 2021 and October 2022 events, so keep this one on your proverbial radar. While the event has been cancelled, it is worth nothing that this is an excellent conference that "explores markets, trends, and factors which contribute to success in delivering project… providing in-depth and useful information on key industry topics including financing, partnering, contracts, leadership, legal and regulatory issues", risk management, and more. While you wait for the next convention, check out their white papers and library, or become a member for as little as $140 a year.

Sheet Metal & Air Conditioning Contractor's National Association (SMACNA), October 13-15. Originally scheduled to be live in Colorado, the more than 75 year old organization moved their event to a virtual conference. Plans are still being finalized and registration will open soon. Costs should be minimal as it is all online and no travel is required. But they still expect, "to provide amazing content, expert speakers and valuable information on the most relevant and important topics to members." SMACNA will hold a Virtual Education Forum that is set to include four educational sessions per day, both afternoon and evening, making it convenient for any schedule.
Design-Build Conferences & Expo, October 28-30, DC. Registration is on now for this event that plans to focus on Covid-19 recovery and pandemic planning. The event is being held in person AND online, giving the flexibility to attend at your comfort level and budget. Prices start at $200. Check out what DBCE has to say about their event: "We're excited to announce plans for DBIA's most expansive Design-Build Conference & Expo. There will be seven tracks of education, federal sector pre-conference sessions, a Technology Pavilion and Infrastructure Boulevard in our expanded expo hall to bring the best of Design-Build Done Right® to conference attendees ready to lead the COVID-19 recovery."

Greenbuild International Conference and Expo, originally scheduled for November 2020 in San Diego, California, this conference has moved online, and it also expanded! Focused on "education & connections for a new living standard," green build brings together industry professionals, researchers, scientists, technology, vendors, and more in a focus on how to build better, with less environmental impact. Three virtual "summits" will take place in September and October, 2020, in preparation for the big online event in November. Pass prices very, averaging around $500, but access includes all four events.
Looking for something a little more specialized? Here are two construction conferences geared specifically towards women in the construction industry:
GWIC Groundbreaking Women in Construction – Virtual – August 24-27, 2020. It's not too late to register for this conference dedicated to women in construction, being held entirely online due to the Covid-19 pandemic. Run by the Engineering News-Record, this conference was also held in 2019, to great acclaim. You can still register now. Prices range from $50 to $250, depending upon the level of access that you want.

NAWIC: Dawn of a New Era

Another event dedicated to issues specific to women in the construction industry, this conference was cancelled for 2020 due to the pandemic. However, plans are already in the works for August 2021 in Charlotte, North Caroline, August 2022 in Minneapolis, Minnesota, and even August 2023 in Portland, Oregon.Most conventions take the end of the year and holiday season off, but starting in January they come on strong again!
Important Construction Conventions for Early 2021
Here is a brief look at the top builders industry shows in early 2021 that you might want to start planning to attend:
Build Expo USA claims to be the #1 rated trade show for general contractors, and the largest regional building and construction show in the US. In fact, they hold multiple conventions around the country. Build Expo USA shows and classes are free to attend for industry professionals! Already on the schedule are:

Dallas, Texas: August 26 & 27, 2020
Tampa, Florida: September 23-24, 2020
Austin, Texas: January 26 & 27, 2021
Los Angeles, California: February 24 & 25, 2021

World of Concrete, January 18-22, 2021, Las Vegas. A large conference specializing in all things concrete, including a large exhibit hall, speakers, and educational opportunities, this event is still being planned and registration is not yet open.
Construction Institute Summit: February 25-27, 2021. CIS is a live, three day conference hosted by the American Society of Civil Engineers (ASCE). While the ASCE had to cancel many events in 2020 due to the global pandemic, they do have the annual Construction Institute Summit scheduled for February, 25-27, 2021 in St. Louis, Missouri. By attending this conference you can, "Join contractors, owners, designers, and other construction industry stakeholders from all over the country to meet and share new developments and innovative practices in the construction industry. Network with peers, earn PDHs, and expand your knowledge base to enhance the success of your projects". Registration opens September 23, 2020.
World of Modular, March 9-12, 2020. Among the largest modular construction conferences in the world, this event was held just before the pandemic closed down large events, the 2020 World of Modular event in Orlando, Florida was a huge success full of suppliers for building products, services, and financing – it is always one of the best places to reach manufacturers and dealers of modular buildings from across the globe. Their 2021 date hasn't been announced as of July 2020, but look for a date coming soon.

New York Build 2021: May 11-12, 2021. Hosted in March of 2020, the last NYB was one of the last big conventions held in New York before things closed down for the pandemic. But that even was a huge success, and they plan to be back May 11-12, 2021 for another great year. According to their website, NYB is, "New York Build is the leading construction and design show for New York and the Tri-state area. New York Build covers the latest projects, opportunities, investment and innovation in the built environment of the region. The show brings together professionals from across the AEC and real estate industries under one roof to collaborate, upskill, and do business across two exciting days of networking and learning opportunities." In addition, this show is meant to be fun! Thus, NYB includes networking opportunities over drinks, live music, entertainment, celebrity appearances, and more.
Architecture and Construction: AIA Conference on Architecture 2020, May 14-16, Los Angeles, California.
There's Always More!
Looking for a good construction software conference? Most construction conferences listed here will have booths selling and showcasing construction software, though there are few actual conferences dedicated to such software. There is, however, one.
In 2020, the ABC and FMI held the second annual Construction Technology and Innovation Conference. While the next conference had not yet been scheduled as of this publication, it is likely going to be scheduled soon, so keep checking in with the convention page. In the meantime, check out the resources listed at the Associated Builders and Contractors (ABC) website and consider becoming a member of this organization that, for over sixty years, has delivered, "a comprehensive range of programs and services, which includes education and training, professional development and networking, political advocacy, and cost-saving benefits". It's free!

AutoDesk University Global Conference, November 17-20, 2020. This is a technology conference. As the website explains: "Autodesk University 2020 is a digital global conference that connects professionals from architecture, engineering, construction, manufacturing, media, and entertainment to learn, network, and discover new ideas together." Themes will likely include construction design for social distancing, a topic that is well covered on their blog. Registration opens in September for this free, online event.

Need to check out even more conferences, including some across the globe? See what else is going on at the Construction Productivity Blog. Not quite feeling ready to travel yet but still want to stay abreast of the industry? Check out some top construction blogs and newsletters to stay in the know.

Looking for a Modular Building?
If all this construction talk has you thinking about going simple and just buying a modular building, look no further! As Construction Costs Rise, Modular Construction Soars. You can take a few minutes to learn the Key Factors Driving the Modular Construction Industry.
Or, you can Save Money with a Modular Factory Office and have it delivered within days. Or, have something built quickly and easily to your specifications when you Design Your Guardhouse Restroom and Floor Plan. Or, choose from our extensive selection of standard booths, such as security shacks and ticket booths.
Recent Blogs