image
Five Tips to Answer Your Modular Factory Office Design Concerns
>
Five Tips to Answer Your Modular Factory Office Design Concerns
Whether you work in a busy factory or a small start-up, you may find that space is at a premium. When that happens, you'll find that these  tips and recommendations for modular factory offices are exactly what you need.
A modular office provides extra space to pay bills, create work schedules, do the accounting, balance cashier drawers, and more. You may want a modular office for rent, or you may even want to buy one. You may also want to consider our portable office booths that are on wheels and easily transportable.
But how can you fit all the work that needs to be done, and all of the office workers who need to do it, into a small, modular office?
Following are the answers to five questions that you probably have about making a modular office work for your business:
1. What furniture do I really need?
Try before you buy.
As with most things in life, furnishing a small space requires planning. It is important that you think through your decisions carefully to get what you need into the space. Here are a few specific tips:
Plan it on paper. Create a little layout of your space and either draw in furniture or create paper furniture that you can move around. It's easier to move paper than full sized furniture! Especially if you're planning to go ahead with portable office booths, keep furniture and possessions to a minimum so there is not much shifting in transit.
Consider renting key pieces. Renting can be an inexpensive way to try before you buy and see what works and what you really need. Rent-to-own programs can be good for small business start-ups that don't have a lot of cash or credit.
Try out the space before you put too much in it. Put in the bare minimum at first and then use the space. As you work you will start to see what you really need without filling it up right away with unnecessary stuff.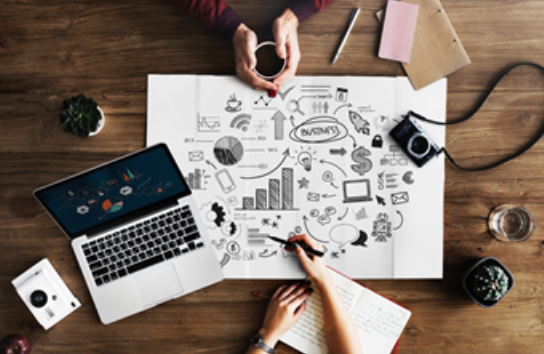 2. How can I possibly fit in everything I need?
Look for pieces that do double-duty.
Before transitioning to a closed office space, many people may think that they need a lot of stuff, and that all those stuff will never fit into the office space. But you can make it work. Here's how:
Built-ins can be effective. Consider ordering your office with some features like lighting and counters, built right into the space. This will conserve space.
Look for furniture pieces that can serve more than one purpose. For example, a small bookshelf can provide storage and be a small desk. Or a desk on wheels can be moved to where it is needed. In a small space, versatility is important.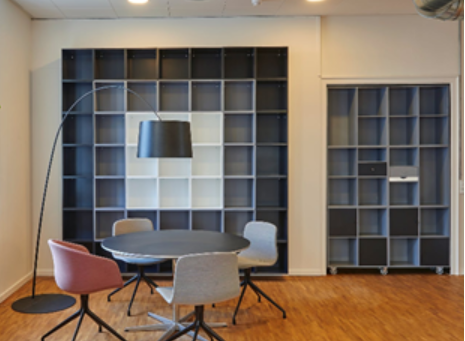 3. How do I find the right furniture for each task?
Think outside the box.
Finding the right furniture can be a bit of a challenge, but creativity can help you get the most out of your options.
Effective modular factory office enhancements means that you need to think beyond the intended purpose of a piece of furniture. For example, a hanging shoe organizer can be a great way to store office supplies. Or, the drawers from an old, broken dresser can be hung on a wall and used as shelves.
Similarly, get into upcycling by trying to reuse old things in new ways. For example, an old piano bench can be a great entryway bench that holds magazines for people to read while they wait. Or use an old TV tray as a side table or mobile desk.
4. Where can I get the best furniture to fit our needs?
Find the right store.
For many people, Amazon and Walmart are the go-to places for inexpensive office furniture, but there are better options:
Big box store

Ikea

has amazing modular office pieces, most designed to fit into small spaces. A lot of the furniture and organization products that they sell can be used in unique and interesting ways to create a modular office that is exactly what you need it to be. If you want to leave your options open for portable office booths, consider furniture that keeps your files tight and secure during relocation.

Wayfair

and

Knoll

have amazing selection in office furniture. Much of their furniture is meant to serve multiple purposes, and thus is perfect for a small office. For example, this

rolling cart

can serve as an end table, extra desk, an area to go over plans with employees or clients, and more.
Budget a big problem and you don't have a company credit card yet? Check out

Fingerhut

where financing is free and easy, and the prices aren't half bad.
If you are thinking outside the box and looking to repurpose things, your local thrift stores or yard sales can provide great buys! Try to find ways to furnish these portable office booths creatively, and you'll come out with a customized look while really enjoying the process!
5. What if I don't have enough space?
Know when it's time to grow.
Sometimes you think you have outgrown a space, but really you just need to add some new features so that the office can grow along with you. For example, you might have a small modular office that you were using only to do paperwork. But now, things have changed and you occasionally need to meet with vendors or have customers come and make pick-ups. You can have windows installed that you didn't need before, have lighting added, or even have a counter surface added – inside or outside – to help the space continue to do what you need. Check out these add-on features that you can get for your current modular office building. Maybe it's time to consider portable office booths that can be rolled in to supplement your space as needed, yet can be simply rolled away when not necesssary.
Other times, you realize that you have filled the space with all of the furniture that you can, and built all of the add-ons that are reasonable, but you still need more room. Perhaps now you need a modular office with bathroom, or an additional desk, or all new electrical wiring for a new computer system or video system. Maybe you need several modular restroom buildings for rent to serve the needs of your team.  Or it might be time to get that new portable building that you are thinking about buying. New modular offices can be outfitted with restrooms, tables, windows, sliding doors, countertops, lighting and more! They can be made with what you need now, and give you extra room to grow into the future.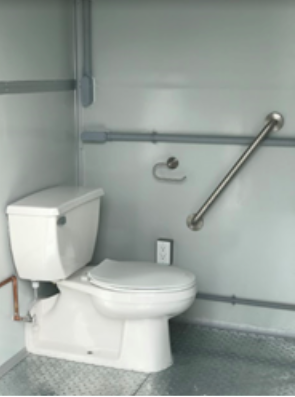 Make Your Office Space Work for You
With some creative thinking, careful decision making, and ingenuity, your office can work hard for you, helping you to get the job done right in comfort, and getting you home to do more important things quickly.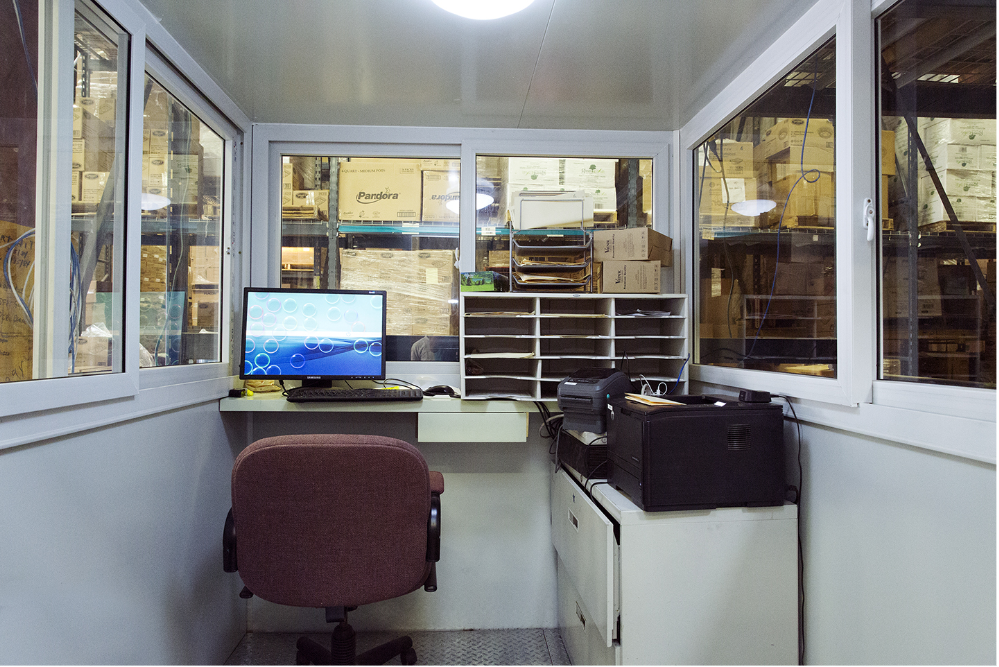 Ready to make the move to a modular factory office? Check this out and learn more about available buildings and options.
Considering portable office booths? Learn more about our portable office trailers. View our gallery of portable office booths to see what others have selected.
Recent Blogs