image
Temp Controlled Storage Needs
>
Temp Controlled Storage Needs
Customized Temperature Controlled Storage Solutions
Every business—retail, pharmaceutical, electronics, food and beverage, agriculture, chemical manufacture, etc.—requires storage space. And while there is no shortage of warehouses or storage solutions, it can be challenging to find climate storage units.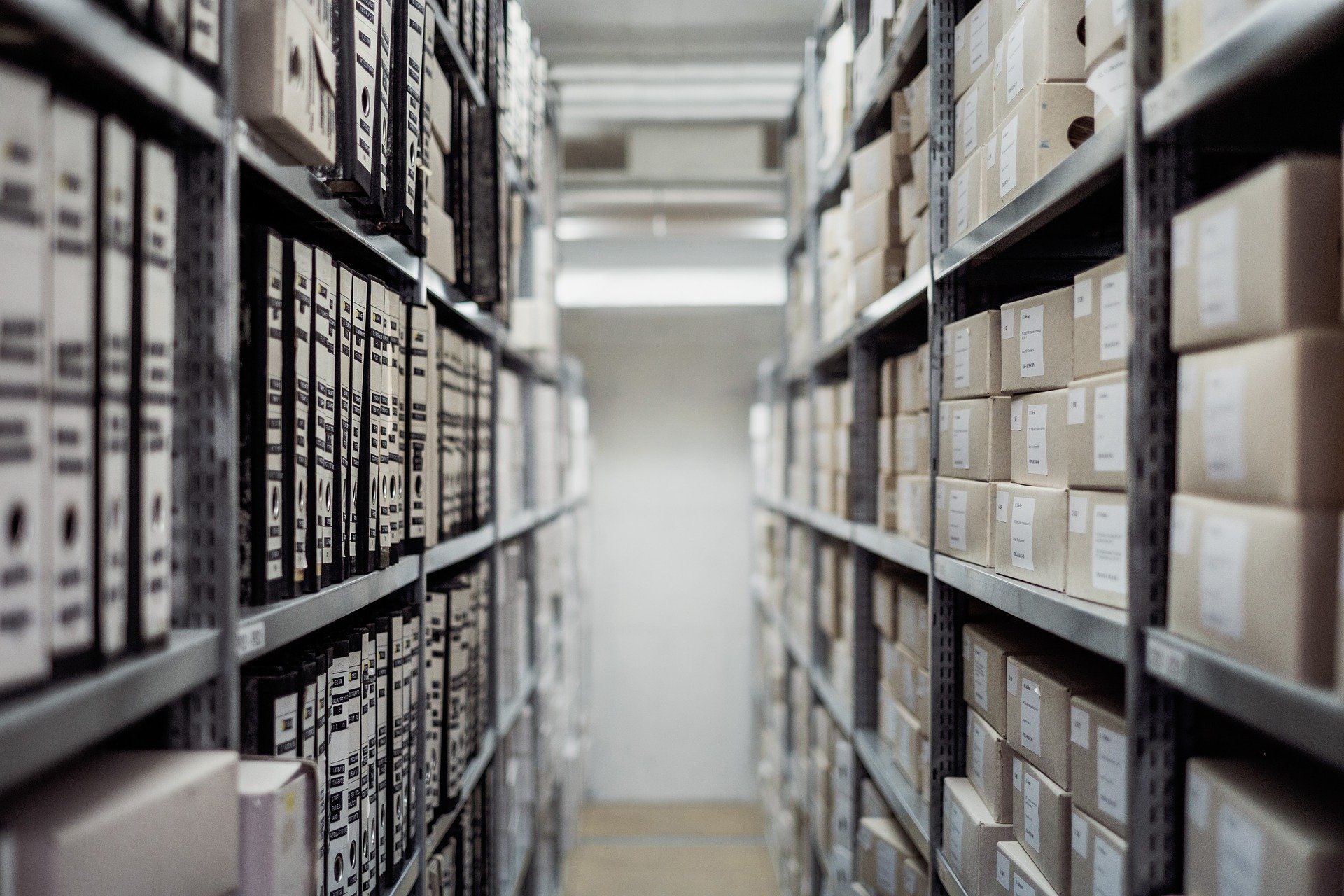 Wondering why climate controlled storage containers are necessary? Well, the benefits include maintaining the integrity of your products (raw or manufactured) while they're in transition.
And are they different from temperature controlled storage units? Yes, absolutely. Although used interchangeably, climate control and temperature controlled storage units are not the same.
Intrigued and eager to learn more? Let's start with the basics!
Climate Or Temp Controlled Storage?
Both climate or temperature controlled storage units come with features such as HVAC facilities, insulated and sealed walls, flooring, windows, etc.
Understanding the difference between them, however, will help you determine which kind of storage solution you require. Your inventory is protected from extreme heat or cold in temperature-controlled storage units. The next level up, climate controlled storage, maintains humidity levels in addition to regulating temperature.
Store Temperature-Sensitive Goods
Need to store your goods at 60 degrees Fahrenheit throughout the year? Climate controlled storage containers can do that! These storage units have a controlled storage temperature range between 55-85 degrees Fahrenheit that protect your goods from fluctuations in external temperature.
Is your inventory located in a hot and humid city? You can rely on a temp controlled storage unit to keep your goods cool no matter how hot the outdoors are.
Most people think temp controlled storage means air-cooled storage units. However, these units come fully equipped to cool or heat the interiors as you like.
Want to control the humidity levels inside your storage unit? Ask your service provider for climate control solutions that will protect your antiques and artworks from moisture damage.
Climate Control The Air Quality Inside The Unit
Moisture, cold, and heat are not the only environmental factors that can affect your stored products. There's the dust and dirt to worry about.
With climate control mini storage or regular-sized storage units, you needn't worry. These units use HVAC systems to maintain temperature and ventilate the container. And you know what that means—the HVAC filters remove dust particles, keeping your stored products clean.
Store Goods For Long Term
Your products might be durable and sturdy. But temperature and moisture changes over time can still weaken their integrity. Take wood-based or fabric-based furniture, for instance. They're prone to warping and mildew if stored improperly for long durations. If a loved one has passed recently, you're undoubtedly sorting through a lot of emotional trauma. Figuring out what to do with their belongings is not a top priority, but neither is leaving them vulnerable to the environment and pests. Your progress towards emotional healing will take a huge setback if belongings with great sentimental value are destroyed.
In such cases, climate controlled storage containers can be of huge help.
Better Site Security
Climate storage facilities have better security.
When outdoors in a storage yard, your temperature controlled unit will still be vulnerable to break-ins. However, when stored indoors at a facility, you'll enjoy essential features like CCTV, security guards, better lighting, coded door access, etc.
A Need for Temp Controlled Storage
Not sure if your business needs climate controlled storage containers?
We'll make it simpler. Here's a list of product categories that cannot do without climate storage solutions.
1.   Laboratory Supplies
Worried about the storage of reagents in the laboratory?
Fires, spills, and contamination are genuine concerns when storing chemicals. This is why safety is essential when considering laboratory chemical storage cabinets.
Climate controlled laboratory storage units keep your equipment at the right temperature, so your chemicals remain stable. They can also withstand heat and pressure.
2. Furniture
Exposure to elements damages wooden, fabric, and leather furniture, especially if they need to be stored for the long term. For instance, leather loses its strength and durability under extreme temperature changes. Similarly, upholstered furniture can grow mold or mildew and absorb odors when stored inadequately in humid storage spaces.
Investing in a climate storage unit is a must for anyone—an individual or a business—if furniture is to be stored long-term. You wouldn't want to return home after a few months visiting your children and grandchildren only to find rodents have taken up residence in your couch, would you?
3. Electronics and Appliances
Electronic products, appliances, and their components are sensitive to temperature and humidity.
Too humid and the equipment begins to rust or grow mold; too hot and the components melt or crack. Even cold temperatures can cause batteries to drain faster. Either way, your electronics need climate controlled storage containers to stay in good condition.
4. Documents and Media Storage
Not all paper-based documents or media files can be stored on the cloud or platforms like dropbox. Some businesses require climate controlled vaults to keep sensitive media.
Many individuals prefer storing important papers and media records at bank lockers. And yes, while HVAC systems at banks will protect your property, excessive air conditioner exposure can have implications too, for instance, for jewelry. Most jewelry has adhesive, which will deteriorate over time if not properly stored. Similarly, gemstones like opals will shatter if humidity levels are consistently too low. A climate controlled mini storage will help prevent such damage to your valuables.
5. Wine
The global wine industry is worth over USD 364.25 billion (global wine market size in 2019) and is slated to reach USD 444.93 billion by 2027. If you're a new entrant into the wine business, you need to consider wine storage cabinets temperature controlled units.
Temperature controlled wine storage needs a steady temperature between 10-15 degrees Celsius, while the humidity level should be 50-75% for optimal preservation and aging.
6. Pharmaceuticals and Medical Supplies
The medical and pharmaceutical industries' need for climate controlled storage containers is quite diverse.
From temperature controlled pharmaceutical storage to careful temp controlled storage and transport of goods, there's so much to consider.
Whether it's diagnostic or surgical instruments, medical instruments or equipment, even drugs, all need moisture and temperature controlled portable storage solutions.
7.   Food and Beverage
The retail market for food and grocery alone was valued at USD 11.7 trillion in 2019, while the predicted CAGR (compound annual growth rate) up to 2027 is 0.5%.
If you're in the F&B business, you don't want to miss out on your share of these profits.
Food and beverage products need 24 hour climate controlled storage to protect the goods from damage. Potential risks include extreme temperatures, high moisture levels, and pest infestations. Hence, they need the best temperature controlled storage container solutions.
8.   Miscellaneous
From artworks to antiques, the collectible industry is all about preservation. From currencies and toys to stamps and coins, furniture to cars and paintings, the product range is diverse, and so is their storage needs. Personal objects like heirlooms and belongings with sentimental value like diaries and keepsakes could withstand the test of time with climate controlled storage solutions.
Seasonal businesses like cars or RV rentals also require storage solutions. Why? Simple. During the cold, hard winter months when renters are few, it is prudent to store your vehicles in climate controlled car storage or climate controlled RV storage to cut down on service, maintenance, and repair costs
Benefits of Guardian Booth Climate Controlled Storage Vs. Local Storage Facilities
Affordable
For starters, we do not charge any shipping fee across the nation.
The next best thing?
Our climate storage solutions are some of the most affordable in the industry.
Not sure you can finance climate controlled storage containers with your current funds?
Guardian Booth makes affordable climate controlled storage a reality for you!
Let us know if you want to apply for financing programs, and our team will work out the rest.
Portable
Need to move your office, warehouse, or construction site frequently?
Our climate controlled portable storage units, trailers, and booths are perfect for you!
Customizable
Need to make some changes to your all climate controlled self storage?
With Guardian Booth, you can get customized climate controlled storage containers.
From bulletproof windows to wood finishing, we can customize every feature.
Simply inform us of your needs, and we'll get your order ready on time.
Accessibility and Comfort
Guardian Booth products help provide comfort and accessibility to all users. Our booths are durable, insulated, spacious, and offer 360-degree visibility.
What's more?
We offer a one-year guarantee on climate storage products and free shipping nationwide!
If it's a rush order to place, then Guardian Booth can even ship within 48 hours.
In Conclusion
Irrespective of whether you require storage solutions for food, garments, furniture, chemicals, cars, or pharmaceuticals, the benefits and low-damage risk makes temp controlled storage units a worthy investment. Whether you need 24 hour climate controlled storage or a portable climate controlled storage container
Ready to check out your options?
Call Guardian Booth to discuss your business storage needs today!
FAQs
Are Pod Storage Facilities Temperature Controlled?
Yes.
Climate controlled storage pods come with temperature-control features. These features include baseboard heaters, thermostats, a/c units, and more.
Check out our warming and cooling booths that fit your unique needs!
What Does Climate Controlled Storage Mean?
Climatized self storage allows you to customize the temperature and humidity inside a storage unit. This is due to add-ons such as:
Cooling fan control thermal switch
Heaters
Coolers
Humidifiers
Dehumidifiers
Do I Need Climate Controlled Storage?/Do I Need a Climate Controlled Storage Unit?
A climate controlled storage unit is necessary for those who want to control humidity levels inside their storage units. If your products are not sensitive to moisture, you can opt for a temperature controlled storage unit.
What Can I Store In a Non Climate Controlled Storage?
If you're not storing long-term, then non climate controlled storage is useful for:
Clothing
Plastic furniture
Gardening tools and lawn equipment
Automobiles, RVs, trucks, and boats
Kitchen utensils (except for glassware)
Is Climate Control Necessary for Storage?
Yes.
Some level of climate control, i.e., humidity control, is necessary for all types of storage.
What Items Need Climate Controlled Storage?
Some products that need climate controlled storage are:
Leather, wood, or upholstered furniture
Media such as documents and photographs
Collectibles or Antiques
Medical supplies or Pharmaceuticals
Food (raw and pre-cooked)
Electronics and appliances
Glassware
Why Get a Climate Controlled Storage Unit?
A climate-controlled storage unit provides benefits such as:
Protection from the elements
Better control over humidity levels
Temperature control
Protects items from dust, critters, rodents, etc.
Recent Blogs