image
Outdoor Booths: Why You Need One To Stay Warm and Safe for Outdoor Winter Work
>
Outdoor Booths: Why You Need One To Stay Warm and Safe for Outdoor Winter Work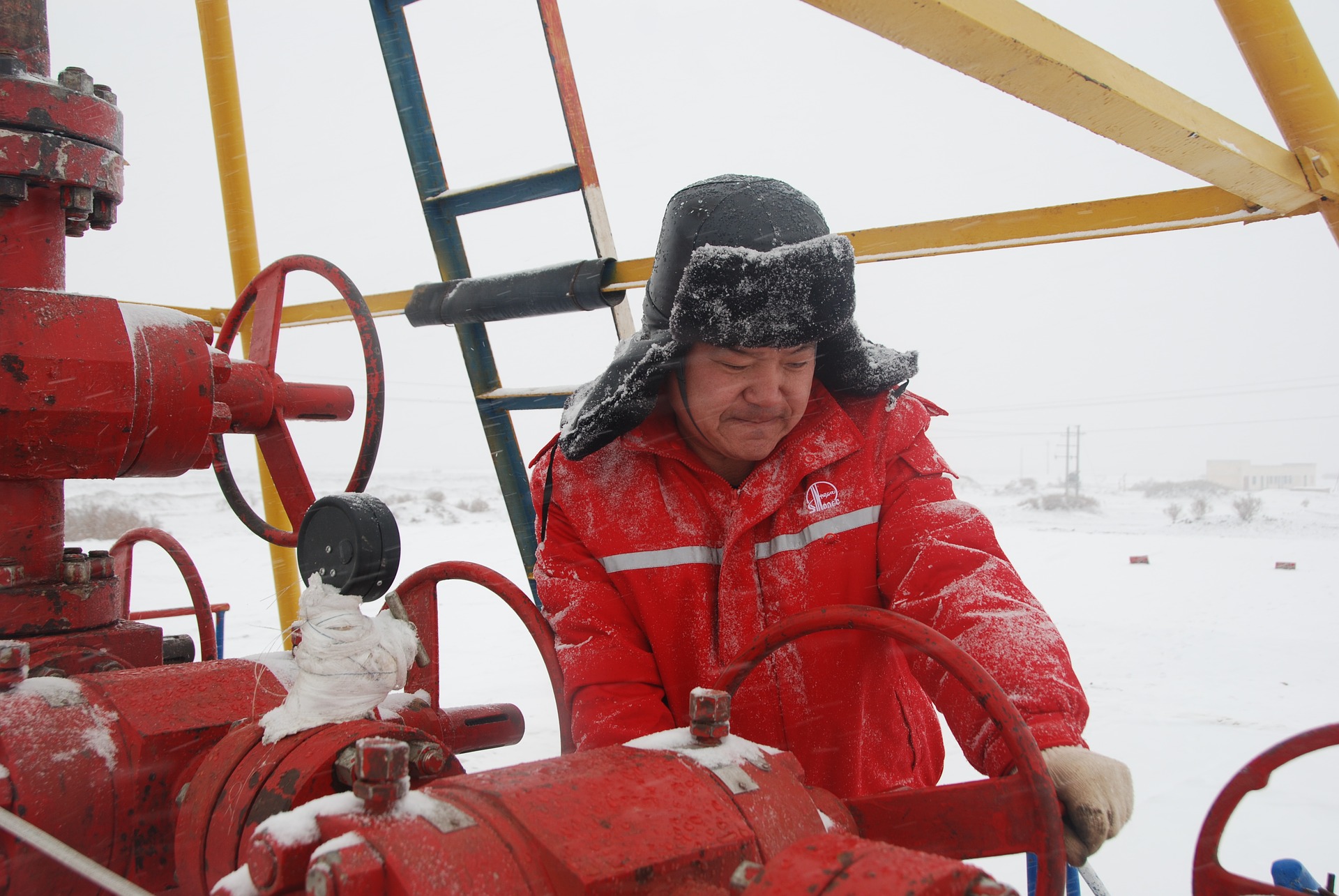 For many, winter is one of the most magical times of the year. The beauty of the snow adds a surreal element to our surroundings and makes for stunning scenery.
But what about employees who have to work outdoors during the season? How do they stay warm and safe despite high winds, cold temperatures, and snowy storms?
Working outside in freezing temperatures comes with its fair share of health risks that must be responsibly managed.
If you need to work outdoors during this challenging season or manage employees who work outside, you'll want to know how to stay warm working outside in winter.  Arming yourself with this information will allow you to better protect yourself and your employees against harsh elements without exposing your company and employees' health to undue risks.
In this article, we tell you all you need to know about outdoor booths: why you should use one, what features to look for as well as commonly asked questions. We even go over the best way to stay warm working outside.
Let's get started.
Tips for Working in the Cold
It may be freezing outside but there are ways to minimize the cold and keep yourself protected from it. Here are some ways on how to stay warm at work outside.
Dress Appropriately
Heading out for work? The best way to stay warm working outside in winter is by layering your clothes. Dressing for cold weather work means wearing clothing layers that:
Have moisture-wicking properties
Utilize breathable and movable fabrics
Are waterproof and windproof for all-around coverage
What are some things to keep you warm in the cold? There are many types of clothing that can help you stay warm and safe. Look for the warmest body warmer to protect yourself from the cold, cover your extremities with heated gloves and socks, and wrap your neck with a scarf. A knit cap or ski mask also works great for keeping your head warm in cold weather.
Indeed, dressing appropriately will help you stay warm and safe in your battle against freezing temperatures.
Sip Hot Drinks
Just because it's winter doesn't mean we don't need to hydrate. During the cold season when we're working in winter weather, we can use hot drinks to stay warm and safe while preventing dehydration.
How much should you drink? On average, you should dry to sip at least 4 liters of fluids a day. If you're not keen on drinking ice-cold water, store hot drinks inside a thermos. It is, hands down, the best way to stay warm working outside.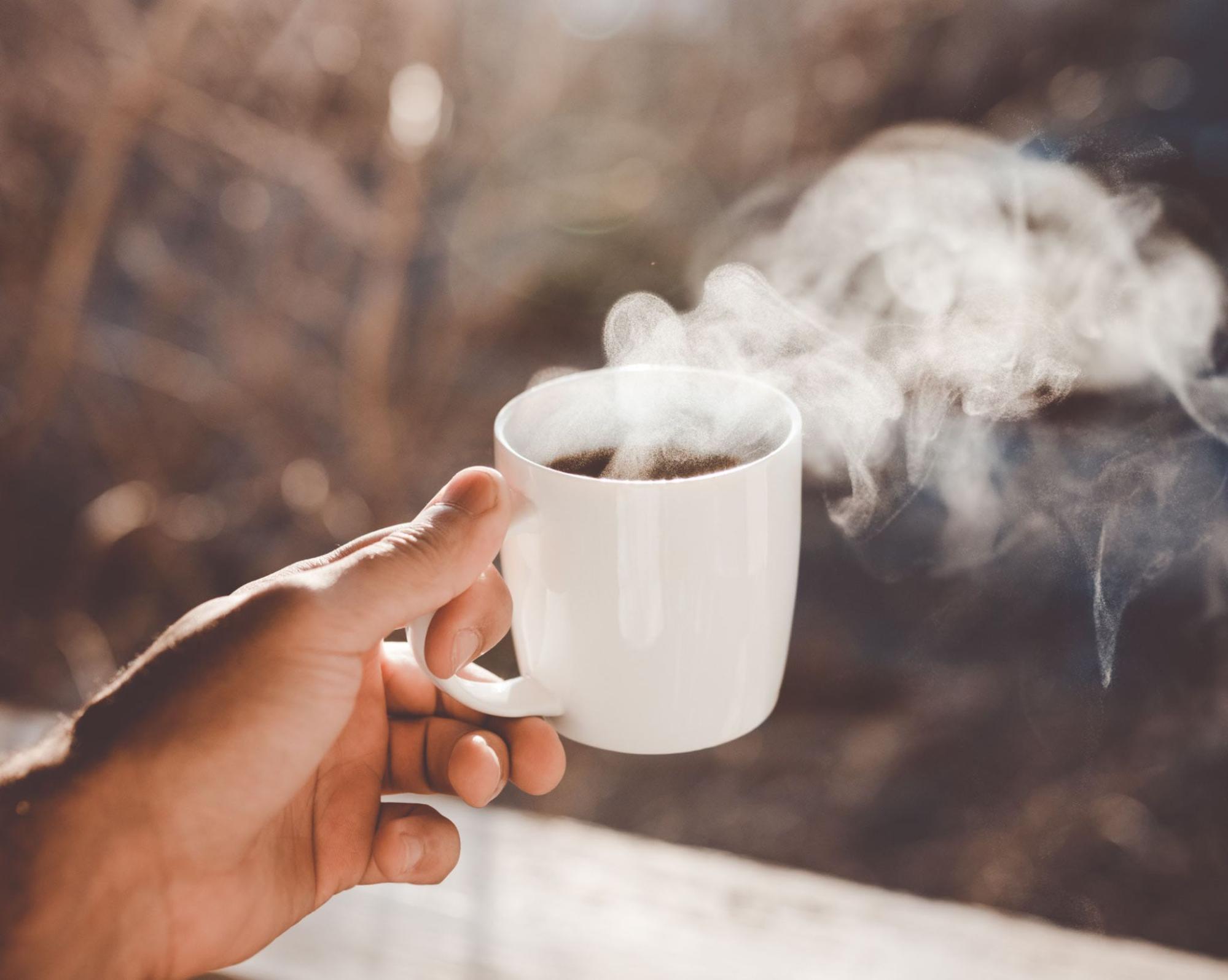 Take Breaks
Sometimes the best way to stay warm working outside is to take regular breaks. If the cold starts to get to you, get out of the cold and enter an outdoor booth so you can stay warm and safe inside. Working in freezing temperatures isn't the right time to be stubborn and stick to rigid rules. In extreme cold, hypothermia can set in as quickly as 5 minutes.
However, if you have to regularly work outside for long periods of time or require your employees to do so, you may want to consider getting an outdoor booth like the ones offered by Guardian Booth.
You may be surprised by the difference outdoor booths make and the number of customizations you can have.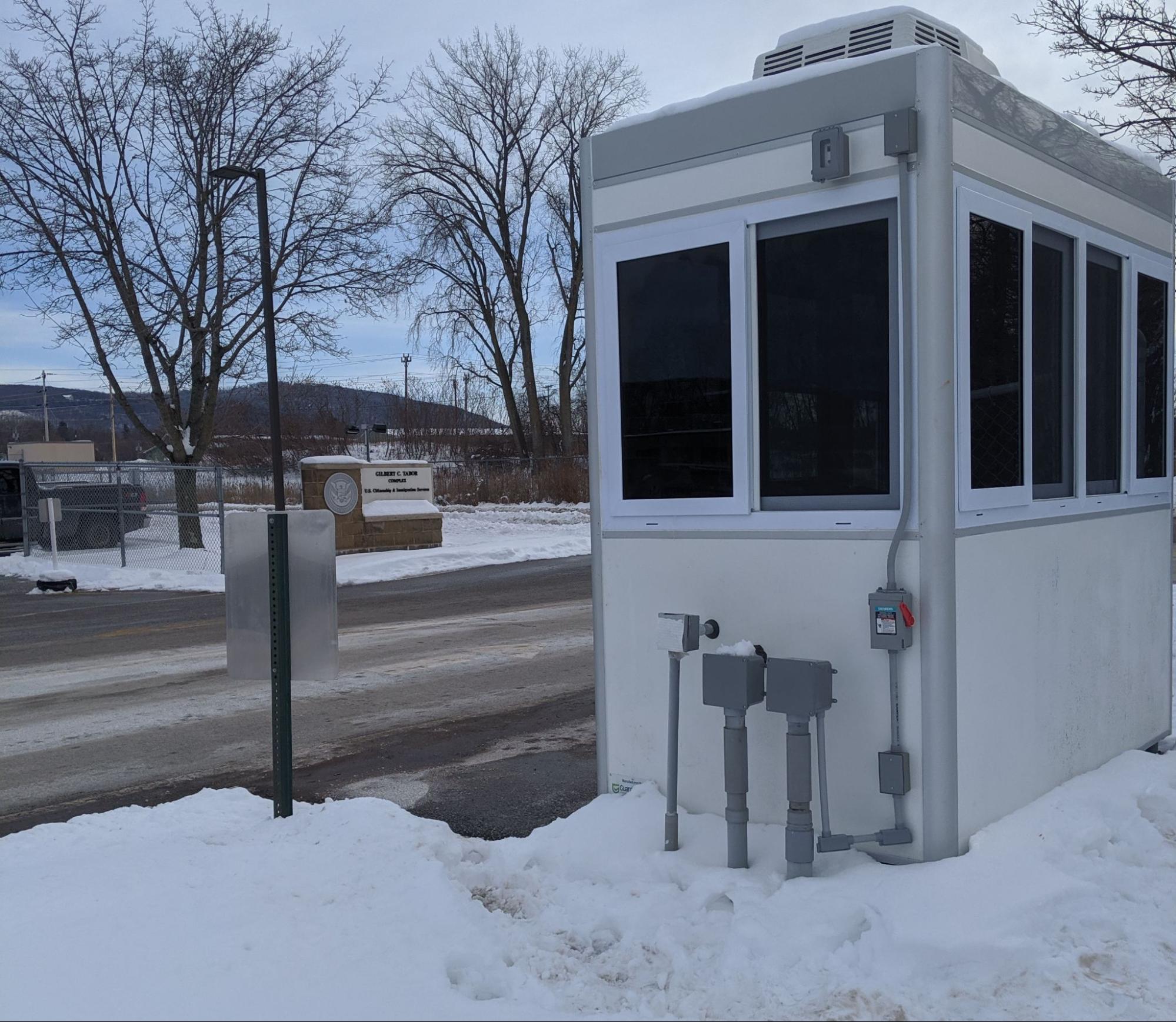 Stay Warm and Safe: The Guardian Booth Difference
An outdoor booth is similar to any security guard house you see in parking lots and security checkpoints. It's usually a prefabricated guard booth that makes installation easy while offering greater protection against the freezing cold.
However, this doesn't mean that they only help you stay warm and safe during winter. In summer, they also protect workers from the blazing heat of the sun and provide ventilation.
Here are other features you can look forward to when acquiring an outdoor booth or a security guard booth:
360° Visibility
Instead of installing a modular warehouse office or a modular guard house that limits your viewing range, opt for a prefabricated security booth to give you all-around visibility.
Guardian Booth's outdoor security booth, for example, has windows on all four sides of its walls. This feature is particularly advantageous for security shacks where staying on top of the immediate surroundings is critical.
For personnel who need to man their stations for extended periods of time, you can have a prefab guard shack with restroom. You can rest easy knowing that your employees stay warm and safe without having to venture out to another restroom while putting them in the best position to do their jobs.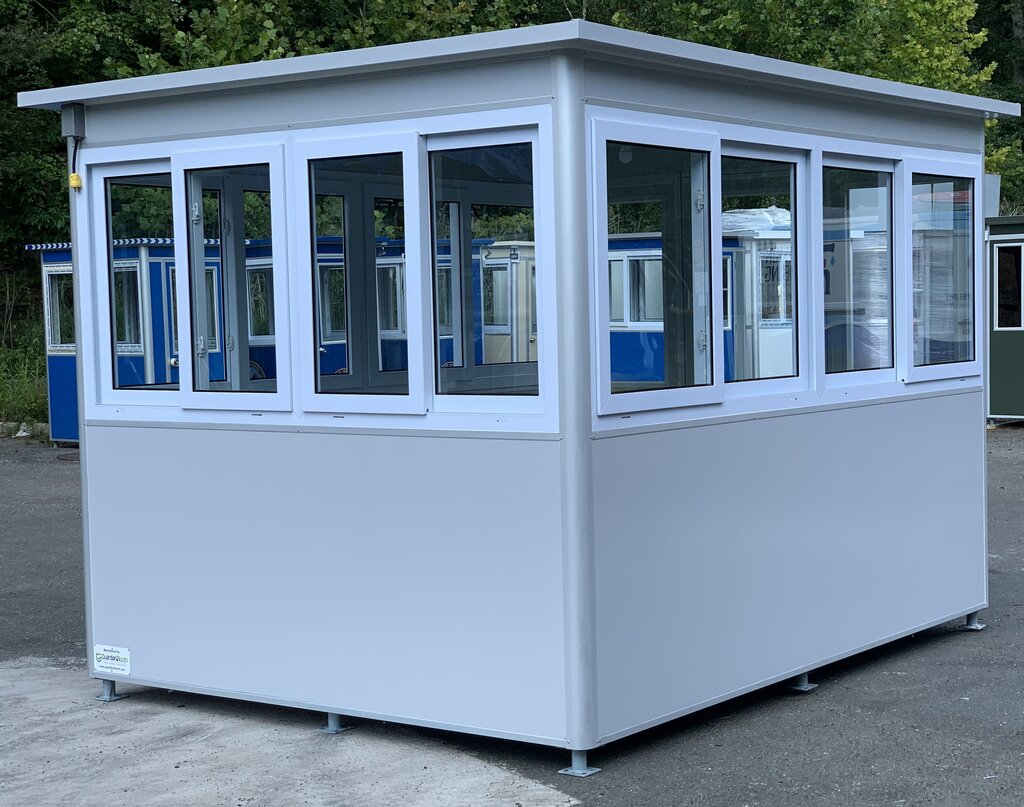 Customizable
Many small guard shacks and booths have limited design options. You may end up getting a model without the features you need or end up paying too much for an overly dressed-up booth.
Fortunately, that's not a problem you'll face with Guardian Booths. Their prefab security booths boast the utmost customization to offer user-friendly features. Here are several of the customizable options available for a prefabricated booth:
Keep employees from going out in the cold for bathroom breaks by adding an indoor restroom.
Add a vinyl protective wrap to keep your booth looking brand new despite the harsh elements.
Install baseboard heaters to keep the booth warm without overcrowding the workstation.
Add tinted windows for privacy and to reduce glare.
Make monitoring the area more easy and efficient by installing 15-watt LED spotlights.
You have the option to add an extra desk for a more organized working space.
Whatever add-ons you choose to go for, you can rest easy knowing that the result will be a product that's custom-made to your preferences and needs.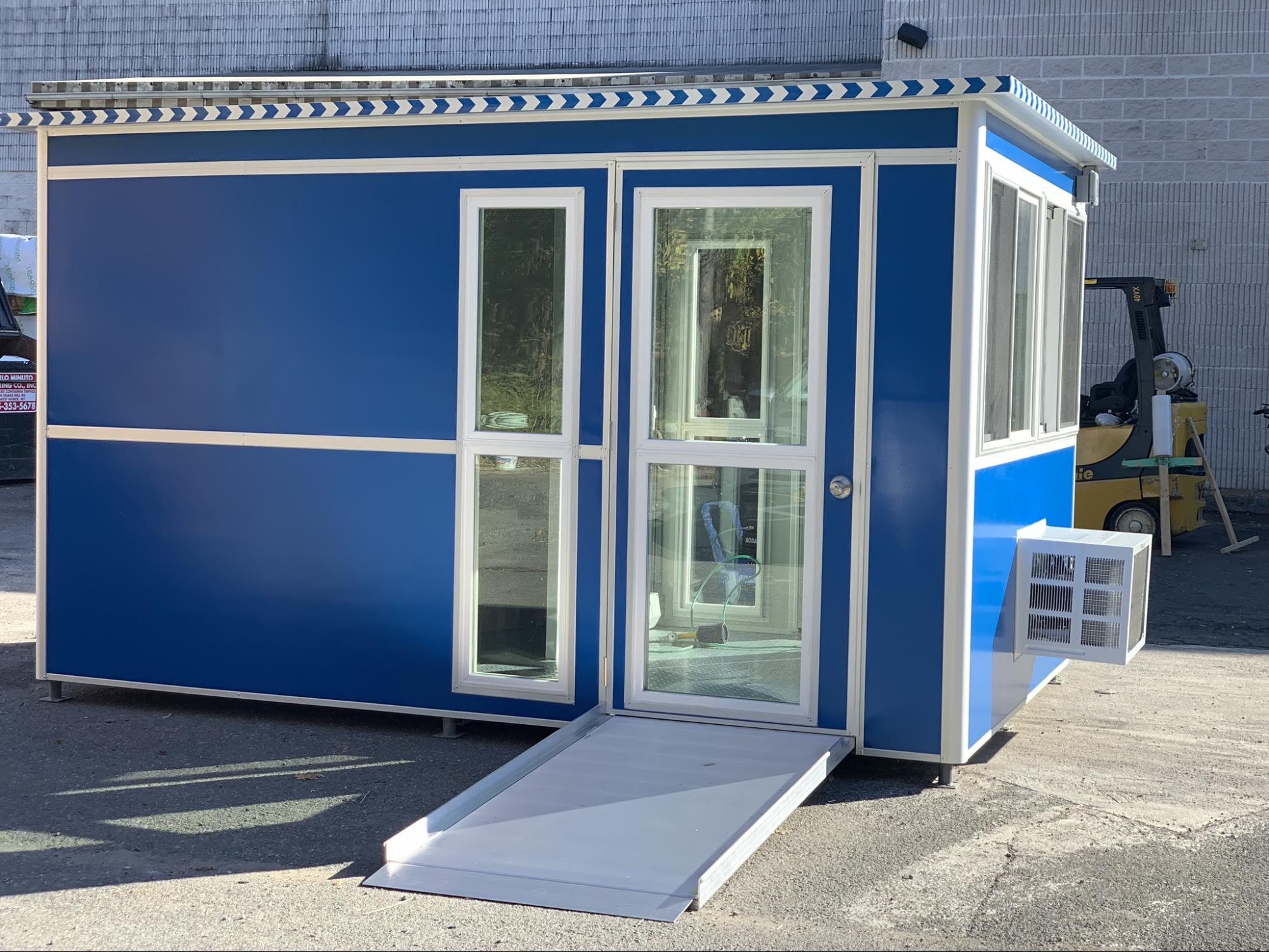 Great Construction
Whether you're looking for a guard booth, parking attendant booth, ticket booth, portable office, or other similar structures, Guardian Booth offers solid and thoughtful construction.
This is immediately evident by the carefully curated features that you can have installed and the quality of the booths themselves.
Portable
What's one of the best features of outdoor booths? If you ask around and consider why you're getting one, mobility is among the primary reasons why an outdoor booth is so popular.
Many of Guardian Booth's products can be designed with utmost portability in mind. From portable guard shack to fully equipped portable security booth to portable office trailer and more, you can easily move these units around as and when  necessary. This way,  you get the most use out of them while deriving maximum value for what you paid for.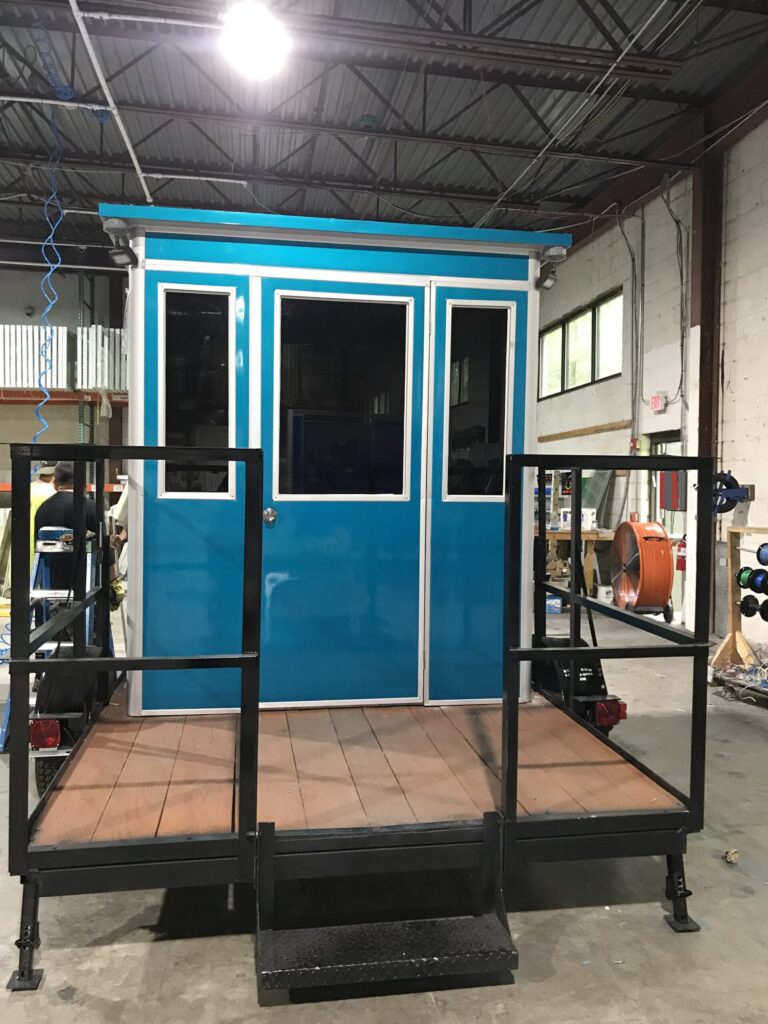 Comfort and Protection
Employees can only do their best work when they're feeling their best. This can't be the case if they're shivering in the cold or are huddled up in a guard booth that offers little protection from the elements.
Guardian Booth helps your employees stay warm and safe by incorporating effective insulation into its panels. Each surveillance booth has two layers of durable aluminum and pre-painted galvanized iron panels (PPGI) filled with weather-resistant insulation. This makes the structure of its outdoor booth reliable as a temporary winter vestibule shelter you can count on.
Guardian Booth's prefabricated guard booth can help your employees stay warm and safe during the coldest winter night. If you'd like more help in selecting one for your company, visit the prefabricated guard booth buying guide or weigh the pros and cons. With all the features the company offers, it's the best way to stay warm working outside.
Energy-Saving Tips To Keep Your Booth Even Warmer
Heating appliances are the best way to stay warm working outside. However, they also pave the way for heftier utility bills.
Is there a way around this?
Yes, Guardian Booth's customizations allow customers to incorporate energy-saving features into their outdoor booth. While it may cost more initially to have them installed, you'll save in the long run by paying less for utilities.
Here are some tips for saving energy in winter while providing your booth with better heating and ventilation:
Put blinds or tint on windows to reduce heat and glare.
Opt for A.C and H.V.A.C. units that are sized according to the requirements of the booth. Too small and they won't offer the desired results. Too big and they will unnecessarily add to your utility bills in addition to risking compressor failure.
Install insulated glass to control heat from the elements.
Close the door properly upon entering and exiting the outdoor booth to maintain the indoor temperature.
Proper maintenance of your booth can also help you make the most out of your heating devices while saving big on maintenance and utility bills. If you're fairly new to an outdoor booth, check out this how-to guide on proper booth maintenance.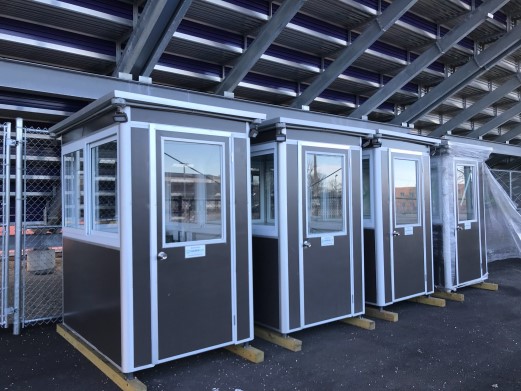 Frequently Asked Questions (FAQs)
How to stay warm working outside in the winter?
Wearing layers, covering extremities, taking regular breaks in heated spaces like outdoor booths, moving often to protect yourself against hypothermia, and drinking warm fluids are some of the things to keep you warm when working outside.
Does parking booth have heat?
Yes, you can have your booth configured to have heaters inside. Guardian Booth offers baseboard heaters that won't take up extra space.
In contrast, you can also have built-in air conditioning units installed to make it a viable workspace during the summer months.
Conclusion
The best way to stay warm working outside is by taking breaks, drinking warm drinks, and dressing in layers. These measures help keep you warm and safe while working in cold weather.
To make outdoor work during the winter months more comfortable for employees, install an outdoor booth from Guardian Booth. These booths can be configured to provide your employees with a warm space during winter and a cool respite in the summer months.
Providing workers with a safe and comfortable place to work even if they're outdoors will help them perform their duties, safeguard their health, and minimize sick days.
Recent Blogs