image
Buying and Building the Perfect Prefabricated Sunroom
>
Buying and Building the Perfect Prefabricated Sunroom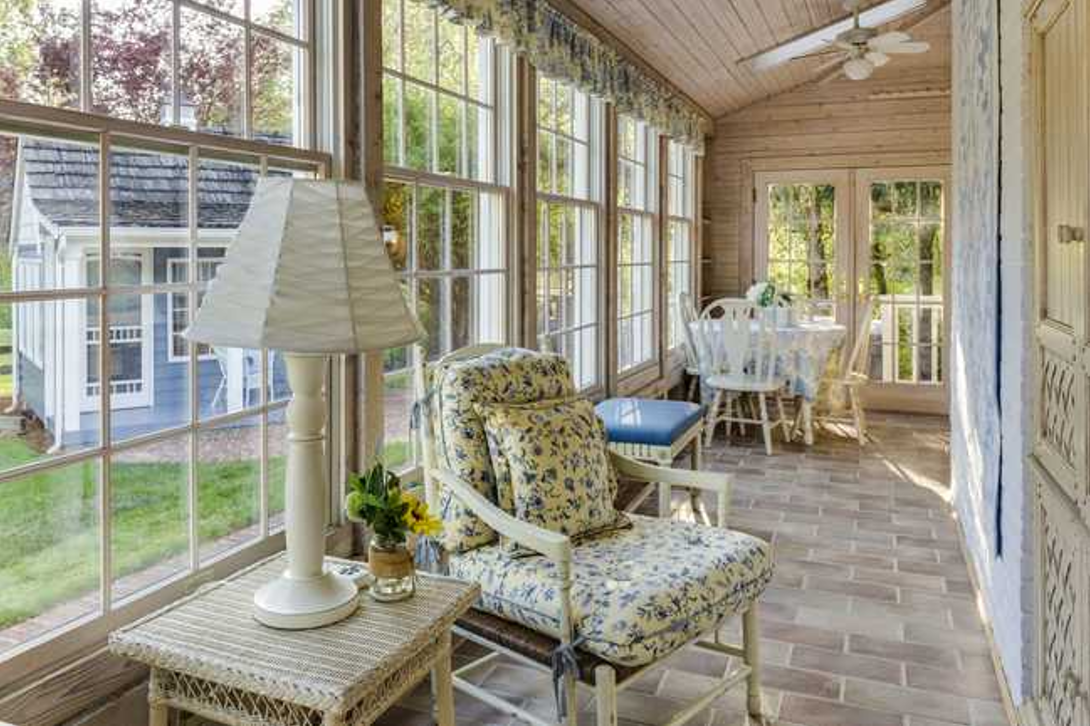 Prefabricated sunrooms are a wonderful addition to any home. Traditionally, sunrooms have always been labor-intensive and expensive to build. However, the prefabricated sunroom has made this luxury affordable for any middle-class American family. Whereas traditional sunrooms require expert contractors to build, prefabricated versions come in a kit of easily-assembled parts.
This simplifies the entire process, as important information like weather resistance, design, size, etc. is standardized and laid out up-front. All that you need to do is compare the specifications to local building codes and weather requirements, pick out a suitable kit, and follow the instructions. Once that's done, you'll have your gorgeous sunroom. When you're interested in getting a sunroom, look for a prefabricated sunroom for sale.
Benefits of a Sunroom
Before choosing between a prefabricated sunroom for sale or a custom, contractor-built model, you might need to know why sunrooms are such valuable additions. Once you install your sunroom, you'll find yourself with all sorts of benefits and potential uses for the new room.
Increase Home Value
One of the most obvious benefits of a sunroom is its role in enhancing the value of your home. On the one hand, you're increasing the ground area of your home, but you're also adding a touch of luxury. A quality sunroom should always comfortably boost the value of your real estate. If you ever choose to sell your home, your sunroom addition may well pay for itself.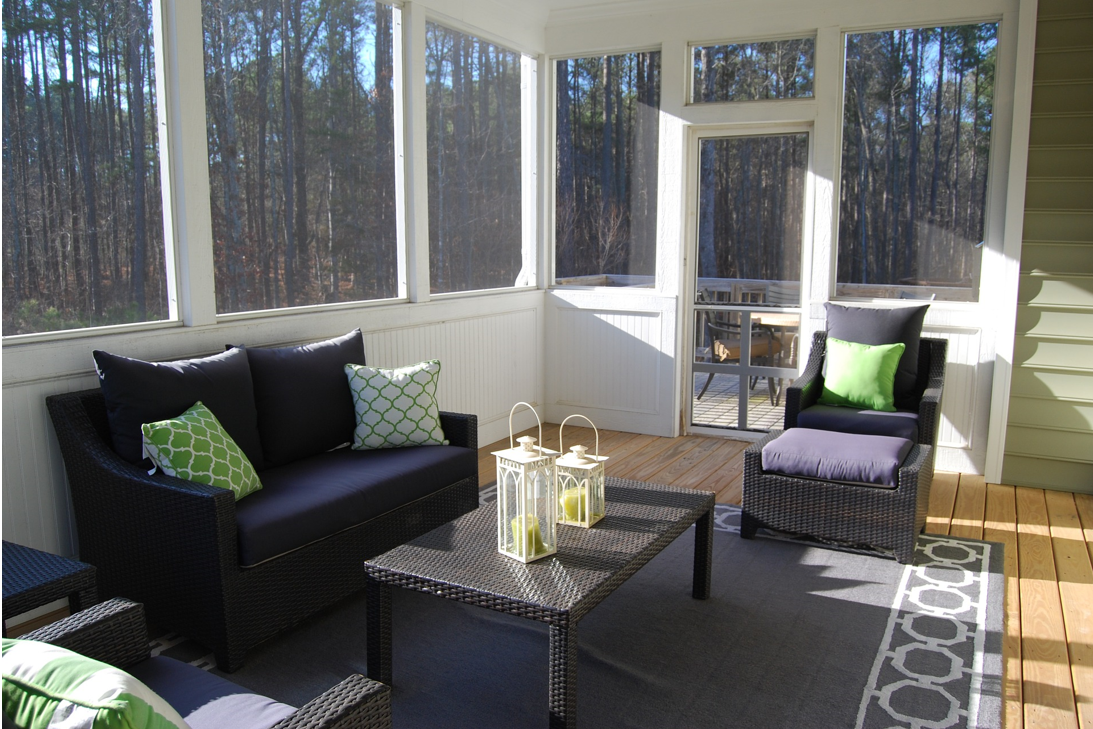 Add Extra Space
Besides increasing the value of your property, extra space is useful and versatile on its own. A home can often feel cramped with possessions, so adding extra space can finally let you fulfill your interior design dreams. A sunroom is perfectly suited to being a new, tailor-made family area, a plant room, a peaceful place to enjoy your hobbies and passions, or anything else that captures your imagination.
Have a Green Room
One use for a sunroom is to have a lush, vibrant room filled with plants and vegetation. Glass has a modest insulating effect, and the high sun exposure allows a good sunroom to function in a manner somewhat similar to a greenhouse.  If you've always wanted to have plants but your home didn't get enough sunlight, this is just what you've dreamed of. Not to mention, you can deck your sunroom with plants and still use it for other purposes. The beautiful, stimulating environment of a garden sunroom will make it even better suited to use for hobbies or family time.
Enjoy the Perfect Office
Do you enjoy writing, reading, knitting, or any other passion best enjoyed in peace? If so, then a sunroom will fulfill your purposes perfectly. You can pick out a prefab sunroom kit with the perfect dimensions to house a comfortable work area and any decorations you might like. After that, you can enjoy the warm rays of the sun while enjoying shelter from adverse weather conditions, insulation from outside temperatures, and some protection from insects and other nuisances. Affordable window-tint services can also afford a comfortable balance of natural light and privacy.
Add a New Family Room
Adding a new space with excellent lighting and a comfortable, naturally-regulated temperature can make for a great place for family and friends to unwind. You could bring a TV or music system out and enjoy all the perks of the indoors with the unique comfort of a sunroom. Not to mention that sunlight is free: spending time in the excellent lighting and balanced temperature of your sunroom may cut into your electric bill.
Why Choose a Prefab Sunroom
Prefab and custom-built sunroom are both excellent choices that will transform your home for the better. Custom options seem to have the advantage of carrying more options and being easier to tailor to your needs and preferences, at first. However, there are countless unique prefab sunroom kits on the market that fill every stylistic and practical need imaginable and offset this advantage.
On the other hand, a prefabricated sunroom comes with incredible practicality. While building a sunroom from the ground up is a complex task that requires skilled labor, anyone with DIY skills can put together a sunroom kit. You also have the choice of taking it apart and packing it back up. If you're renting or planning on selling your home and buying a new one, a prefab kit is a less permanent, more mobile commitment. As labor is simpler and often DIY-capable, a kit is far more affordable.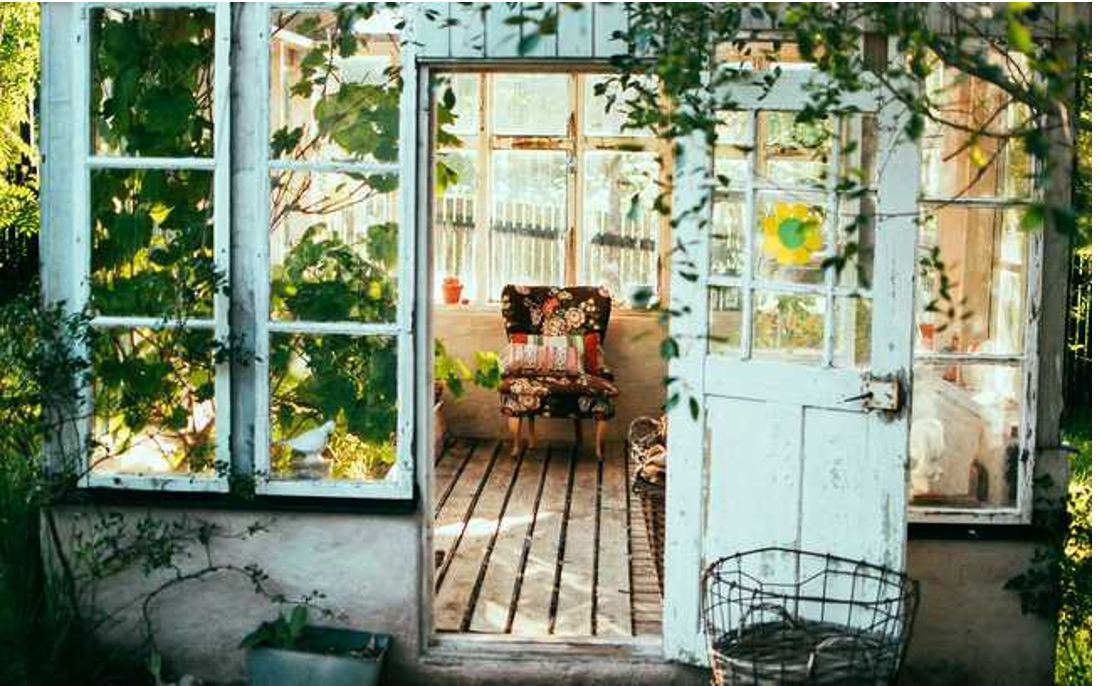 Is It Cheaper to Buy Prefab Sunroom or Custom-Built?
Prefab sunroom cost is lower than a custom-built sunroom by an order of magnitude. Even a basic custom-built sunroom with poor weather resistance and a small floor area may cost you $10,000 for materials and labor at a minimum. However, that cost may easily rise as high as $50,000. Depending on the rigors of local weather, a four-season sunroom capable of withstanding strong winds, snow, and hail while maintaining a comfortable indoor temperature ranges from $20,000 to $80,000 for materials and labor. Other expensive, luxurious types of sunroom such as a solarium or conservatory might range from $30,000 all the way up to $100,000.
In comparison, prefab sunroom kit prices are far lower even with contractor services. Brands such as Champion and Patriot offer prefabricated sunroom prices starting from $5000 up to $25,000. Both of these brands send their own teams to work as contractors and install your sunroom, yet the prices remain much lower. Prefab sunroom prices for DIY kits typically don't grow higher than the $5,000-$15,000 models that California Sunrooms sells with a limited lifetime warranty. Not to mention, you can find even cheaper prefabricated sunrooms for sale if you turn to DIY options.
However, a DIY sunroom prefab kit can get even cheaper while maintaining good quality. Sojag has a prefabricated sunroom for sale that offers a rugged design with 12 ft. x 12. ft dimensions, thick glass, and galvanized steel construction. As a result, it's suitable for extreme weather conditions. Despite being undoubtedly good quality and reasonably spacious, it retails for approximately $3,500. Some affordable sunrooms don't require a contractor team or DIY construction, as they're pre-built before shipping. You might need to factor in the price of add-ons such as a pre-fab booth or booth features, but the overall cost should remain a bargain.
Different Types of Prefab Sunrooms
When you pick out your prefabricated sunroom kit, you'll have a variety of styles to choose from. Some options are simple and built for modest weather, while others are more rugged. You can also pick out a sunroom with a glass roof, maximizing sun exposure, and outdoor visibility. When you're looking for a prefabricated sunroom for sale, consider your practical needs and the weather-resistance of your choices.
Three Season Sunrooms
A three-season sunroom is suitable for spring, summer, and fall as a rule. However, they lack the insulation and tougher construction to stay comfortable during icy weather. You'll want to cover it during winter or choose a sturdier, better-insulated model.
Prefab Four Season Sunroom
Four season sunrooms can resist the rigors of extreme weather and maintain comfortable indoor temperatures thanks to their high-quality insulation. Steel frames and impact windows are common design features that fend off snow pileup, hail, and other forms of extreme weather.
Prefab Conservatories and Solarium Sunrooms
Conservatories and solarium designs tend to have glass roofs, whereas standard sunrooms have glass walls and covered roofs. The result is brighter interior lighting, although the cost and difficulty of installation are often greater if you're performing a DIY project.
Prefab Sunroom Addition
While many sunrooms stand alone in the yard, you can also choose an addition: this is a structure that stands alongside the home and works as an extension of the house. Prefab sunroom additions cost more than a standalone sunroom as a rule, with a total price of $5,000 at the very lowest up to to $30,000 for a standard sunroom.
Sunroom Kits for Mobile Homes
Prefabs built for mobile homes are a great way to add a little extra space, comfort, and luxury to your house-on-wheels.
How to Choose a Prefab Sunroom Kit
There are many different prefabricated sunrooms for sale, competing to be the kit that you choose for your home. The right choice of prefab sunroom kit comes down to your needs, your purpose for the room, and the climate where you live. Additionally, you'll need to check with local building ordinances or your HOA if you're beholden to one.  Consider the following characteristics when choosing your sunroom.
Size
If you intend to use the sunroom as a hub for the family and neighborhood get-togethers, then you'll have to choose a larger kit. On the other hand, a 12×12 will be more than enough for more personal uses.
Style
Do you want maximum light exposure or are you interested in stargazing from your sunroom? Then a solarium is certainly for you. If your needs are simpler and you live in an area with mild weather, a three-season sunroom will do the job perfectly.
DIY vs Contractor Built
Since construction is so much simpler on a prefab kit than a custom-built sunroom, DIY and contractor-built choices are both relatively affordable. However, hiring a contractor is essential if you feel you might struggle to establish a sunroom kit. When you see a prefabricated sunroom for sale, make sure to consider how complex construction is and whether or not you'll need extra assistance.
Prefabricated Modular Structures
While Guardian Booth does not sell prefabricated sunrooms, we do sell all types of prefabricated booths. Choose from a wide array of prefabricated structures such as security shacks, cashier booths, portable office trailers, modular offices and more. Each prefabricated structure can be customized with a wide array of custom features, such as custom exterior color and design and many other features.
Recent Blogs