image
Prefab Equipment Enclosures for Outdoor Equipment Protection
>
Prefab Equipment Enclosures for Outdoor Equipment Protection
5 Ways Prefab Equipment Enclosures Can Protect Your Outdoor Tools and Machinery
Whether it's lawnmowers, large ladders, HVAC, generators, outdoor workout equipment—tools and machinery are a part of everyone's landscape. You'll see them in gardens, outside factories and businesses, and in park corners. After spending thousands of dollars on this equipment, can we really expect to get our money's worth by leaving them open to the elements?
The short answer is no. Tools and machinery are investments that can provide a long service life if they are well cared for.
Make your money last by investing in prefab enclosures.
Whatever items you need to store outdoors, Guardian Booth can provide housing for them. They can be as small as an electrical control panel or as large as an industrial generator. Stationary storage? We can do that. Portable structures which you can move around your facility? Yes, that too. Any size, color, materials, and design? Check!
All our prefab equipment enclosures are completely customizable to suit your particular requirements.
If you're unsure whether you actually need one, here are five reasons why. And read on to find out how to protect outdoor gym equipment, outdoor power equipment parts and accessories from ruin.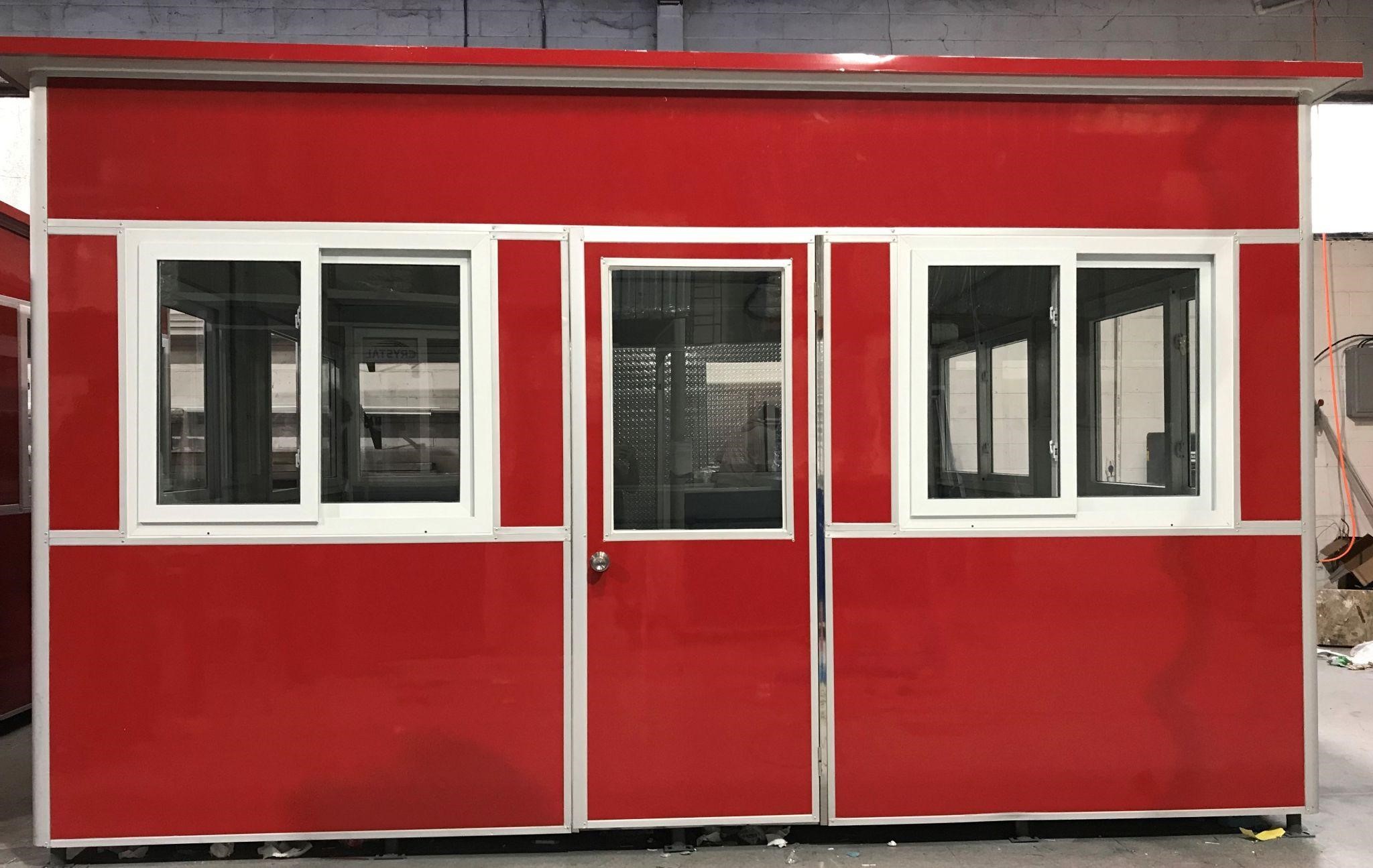 1. Security Against Theft
We build handsome and sleek prefab equipment enclosures that discreetly house your equipment while blending seamlessly with the design, architecture, and color scheme of your exterior.
But just because these structures are pretty, it doesn't mean their purpose is ornamental. We ensure that all enclosures are safeguarded against trespassing, vandalism, and theft.
Unless you specify otherwise, we use welded, high-quality steel. Not only is steel cost-effective, but the material is also low maintenance as well. This means you can save time and money on cleaning, repairs, and replacement.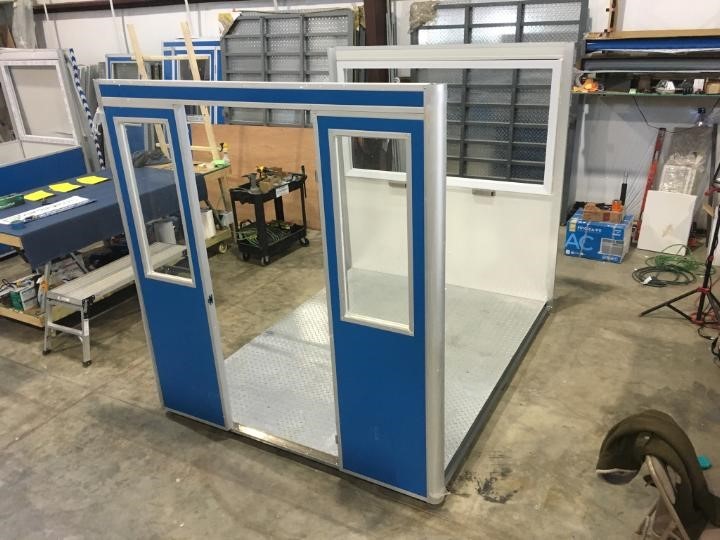 Should you have highly valuable or reactive items, we offer bullet or ballistic resistant booths with a bulletproof window add-on.
2. Protects Against Temperature And Water Damage
Climate-controlled prefab equipment enclosures, sometimes called temperature-controlled storage, shield outdoor machinery from rain, snow, extreme heat, humidity, dust, and debris.
If you're mounting electrical and electronic devices outdoors, climate control becomes imperative. Very low temps can freeze and render them useless. Inversely, very high temps could melt their threads and bolts, resulting in an increased risk of accidents.
Climate control is also a must if you're housing items that require steady temperature and humidity levels to prevent moisture buildup. These include off-season outdoor furniture made of wood, leather, upholstery, metal, or wicker.
Likewise, sports equipment, bicycles, and scooters will be better protected from rust, discoloration, mold, and mildew when parked in a temperature-controlled enclosure. This could translate to less cleaning and oiling.
Our prefab equipment enclosures are sturdy and weather-resistant. They can withstand extreme temperatures of heat and cold as well as weather disturbances.
Made of durable construction materials sourced from across the world, these storage units are robust inside and out. Guardian Booth offers prefab equipment enclosures with baseboard heaters and built-in air conditioners to maintain the integrity of your outdoor items.
If your home or facility is located in a state where storms, tornadoes, hurricanes, or earthquakes occur, we will anchor your enclosure. You will also want to check the building codes of your county if this is a requirement.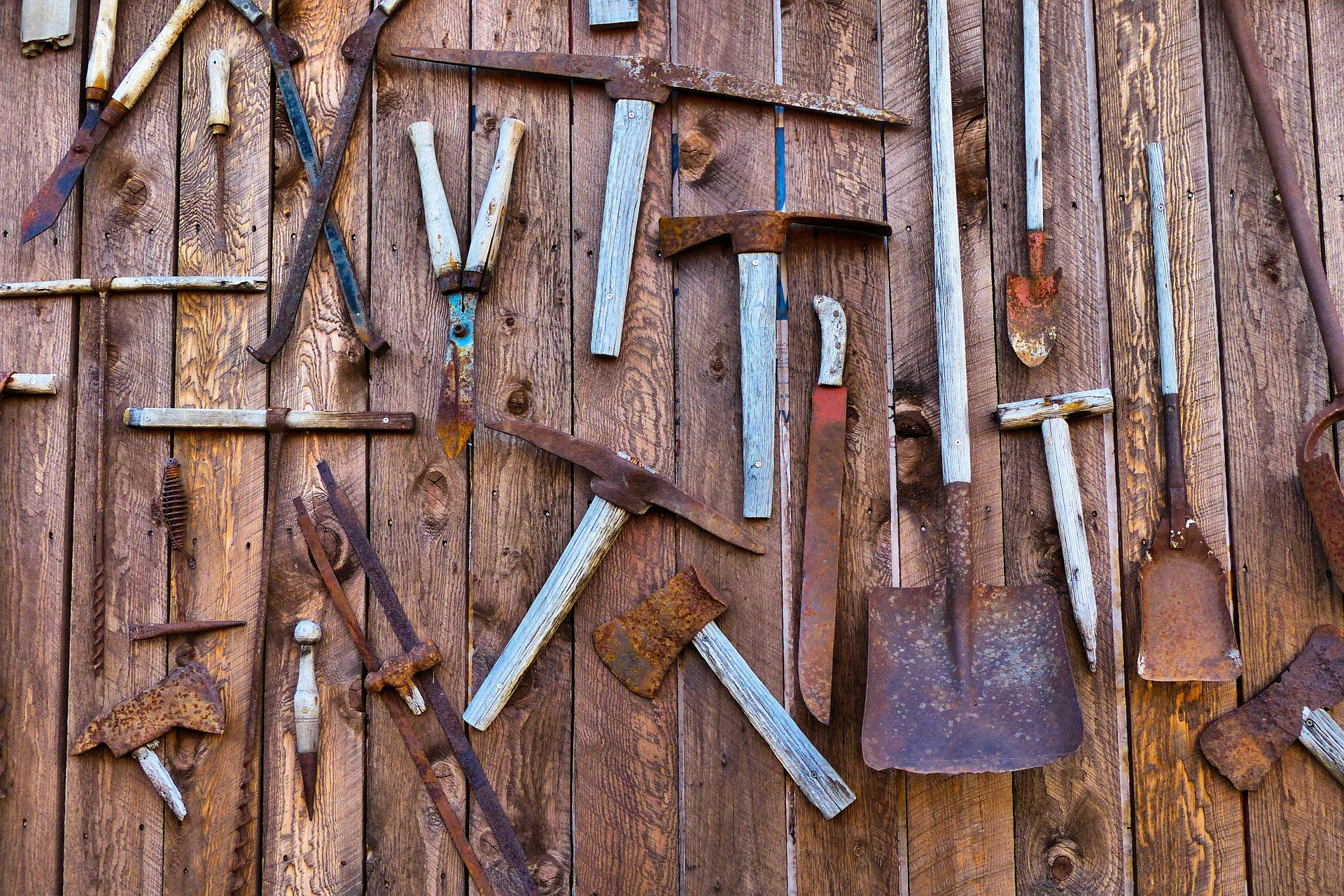 3. Noise Containment
Industrial machinery like pumps, generators, and HVAC units make a racket that can become intolerable over time. This can affect productivity and disturb neighboring homes or establishments.
By placing such equipment inside a prefab enclosure, you can keep the acoustics under control. In fact, industrial laws and regulations stipulate the specific acceptable sound levels for every noise-generating equipment.
Guardian Booth prefab equipment enclosures not only regulate the cacophony and reverb of your units but also maintain proper ventilation and air circulation.
4. Protects Against Critters And Wildlife
Small foraging animals, snakes, and insects can make homes in outdoor machinery and patio furniture, especially if you rarely use them. And let's face it. There's absolutely no joy in finding a hornet's nest under gym equipment placed outdoors. Mice and squirrels also love nibbling on wires, resulting in short circuits.
It makes sense to safeguard your outdoor machinery or equipment with prefab enclosures to dissuade rodents, wildlife, and insects from moving in or scavenging them for nesting parts.
5. Safeguards Against Electrical Hazards
Common sense tells us that electricity and water should never come in contact with each other. However, some industrial and utility applications also need protection from radio frequency and electromagnetic interference.
Think switches, distribution boards, telephone lines, control panels, and circuit breakers. Both residential and commercial establishments use these electrical devices—particularly telecommunications, manufacturing plants, electric vehicle charging stations, and factories.
Once these electronic devices are housed in prefab enclosures, people and pets are shielded from electric shock and similar hazards. Thus, prefab enclosures can potentially save you from personal injury claims!
Pool Equipment Enclosure
A pool equipment enclosure, a.k.a. pool pump shed, is a versatile outdoor structure. It houses the pool pump and pool cleaning equipment, swimming paraphernalia, and water toys. Plus, it contains the noise generated by the pump.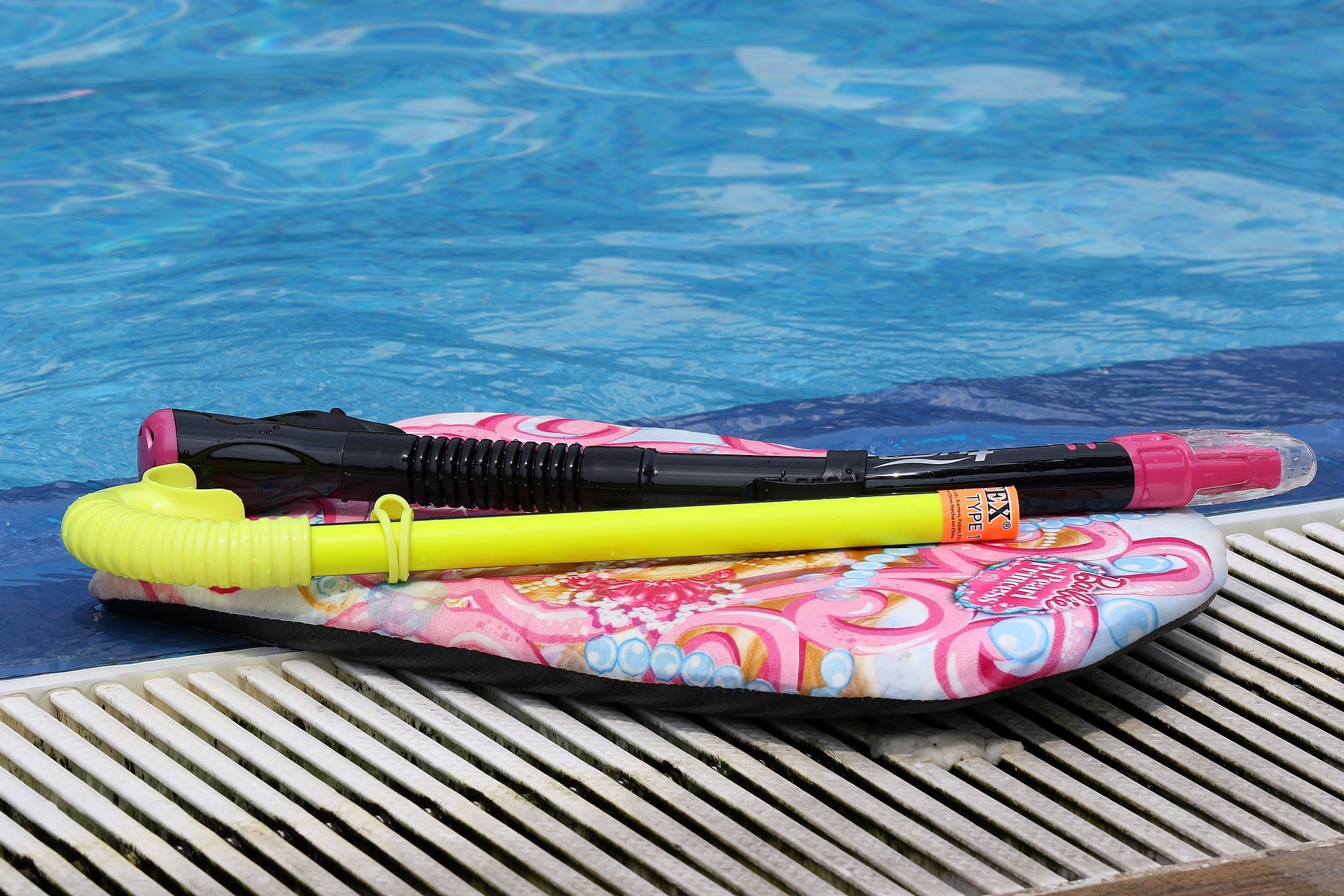 Some homeowners with amateur carpentry skills believe that a DIY pool equipment enclosure would do. But we caution against it because pool pumps cost in the neighborhood of thousands of dollars. You wouldn't want the safety of expensive machinery to depend on a decorative screen, would you?
If budget is an issue, all you have to do is tell us—Guardian Booth can design pool sheds within your budget.
Pool Equipment Enclosure Types
The pool area is meant for relaxation, so your pool equipment enclosure should be functional and aesthetic. Below are our recommended options.
Modern Pool Equipment Enclosure
Made of aluminum, steel, concrete, or glass, this shed is equipped with windows, a roof, and a door for ventilation prevention and added safety. And yes, it can double as a changing room too.
Traditional Pool Equipment Enclosure
Wood is the primary material of this storage. Depending on your preference, it can be solid or slatted. Either way, it will complement rustic or classic designed surroundings.
You also get a wide selection of colors, dimensions, and textures. And the freehand to make it look like a miniature house.
Stone and pebbles are another option if the enclosure is for a resort or a spa, as they give off a natural look. Like wood, they also come in an extensive collection of shades, sizes, and textures.
Vinyl Pool Equipment Enclosure
Inexpensive yet durable, vinyl doesn't rust and is easy to clean. It comes in a variety of styles, such as picket fence, lattice, and prairie. Colors are also available in a wide spectrum, and you have texture options like wood panels, rough brick, and bamboo sheets.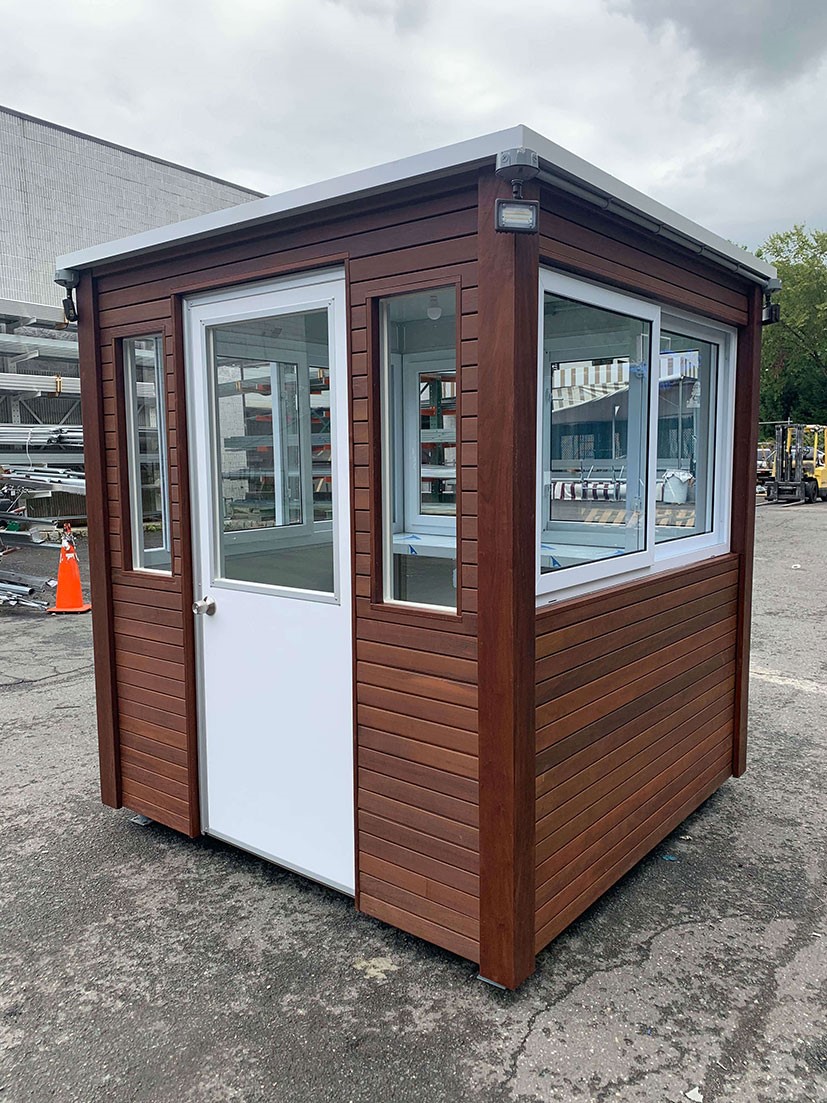 Why are prefab equipment enclosures better than building onsite?
Guardian Booth accepts orders for on-site construction of enclosures, but we highly recommend prefab because it offers more advantages. Here's a closer look at why:
High Quality, Fast Delivery
Conventional construction limits the equipment we can use to portable tools. We also have no control over the space, hampering the flexibility necessary to install some parts.
When we work in our shop, we get full access to all our high-tech machinery. This not only accelerates the job but also allows for special fixtures and features to be added.
Better Portability of Structure
Prefab equipment enclosures serve this purpose perfectly if you require your storage unit to be moved periodically on a trailer.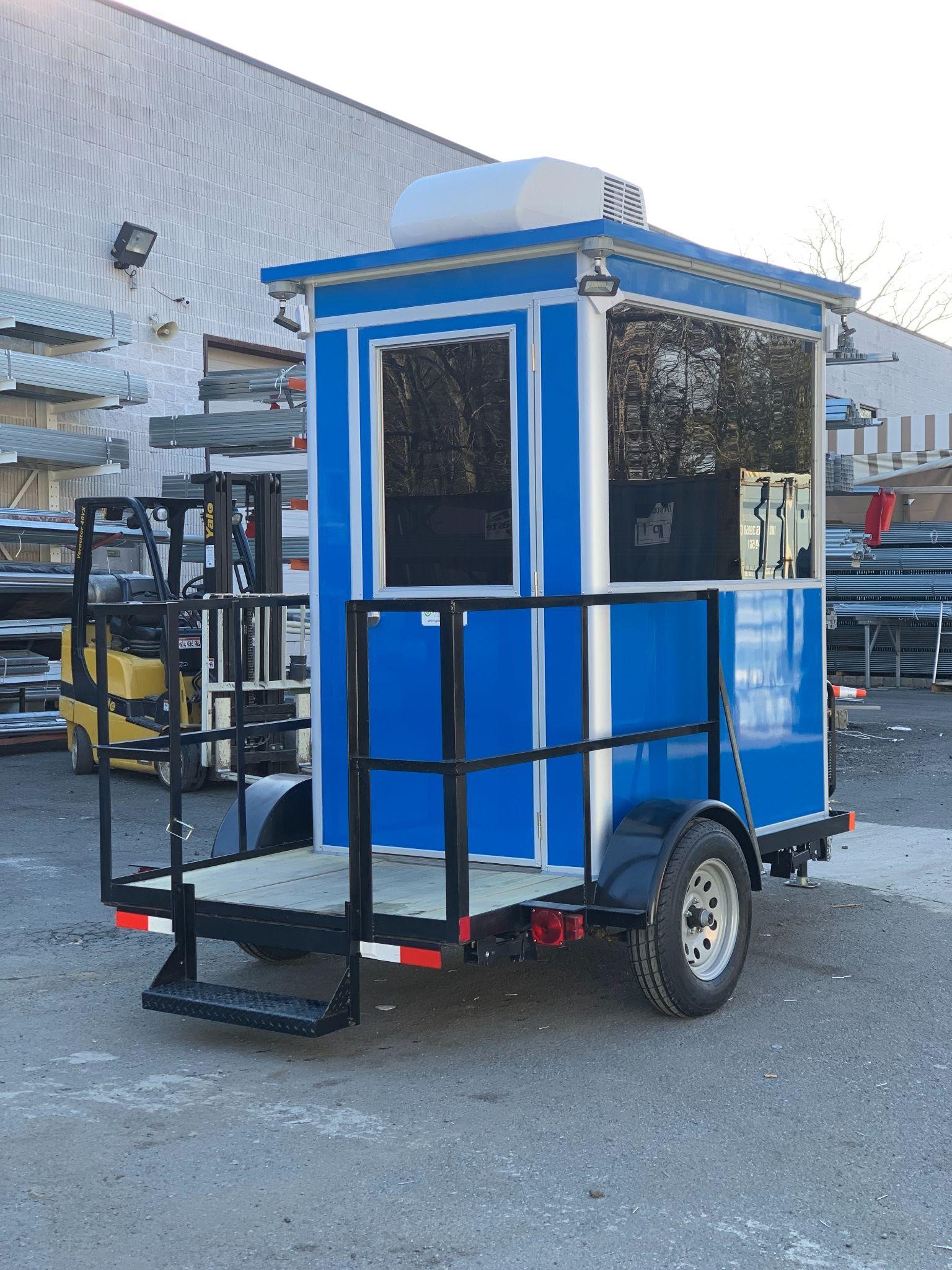 Eco-Friendly and Extremely Flexible
Because prefab equipment enclosures are made of modular parts, they are easy to disassemble and move to a different place and then reassembled and reused. This saves you money and minimizes your carbon footprint.
Handsome and Consistent Design
When the time comes that you need your shed extended, you wouldn't need to worry about breaking down a wall and constructing another one. Rather, we'll just seamlessly slide in additional panels.
Conclusion
Without a doubt, prefab equipment enclosures are an essential investment for protecting expensive tools and machinery.
At Guardian Booth, we can help you determine the dimensions and materials most suitable for the items you plan to keep in your structure.
We also offer add-on features that you might not have thought you needed. For instance, an exterior electrical disconnect switch allows you to turn off the interior power from outside.
Our prices are competitive, and our customer service is impeccable. Simply put, we won't stop until you're satisfied.
Whatever your outdoor equipment is, we can supply a storage unit tailor-made for it. Here's a list of our customized enclosure solutions:
Pump enclosures
Outdoor air compressor enclosures
Outdoor enclosure cabinets
Shelter enclosures
Control station enclosures
Compressor sound enclosures
Control cabinet enclosures
Substation control enclosures
Air compressor enclosure plans
A/C D/C enclosures
Outdoor shop buildings
Prefab pump houses
FAQs
Do your prefab equipment enclosures come with a guarantee?
Yes. Our guarantees on materials and services depend on the project scope.
What is your average turnaround time?
Not all enclosures are created equal, so there is also no average construction timeline. Simple structures may take 2-3 days, while more complex ones could take weeks.
After you provide us with your specs and requirements, we will submit a timeline detailing each stage of the construction process and goal accomplishments.
Will there be a dedicated team working on my project?
Absolutely! You can be assured that the Guardian Booth team assigned to work on your prefab equipment enclosures are focused on it from start to finish!
Do you also provide after-care services?
You can count on it. If your enclosure needs to be repaired, reconstructed, or rehabilitated, we'll be here to help in an instant.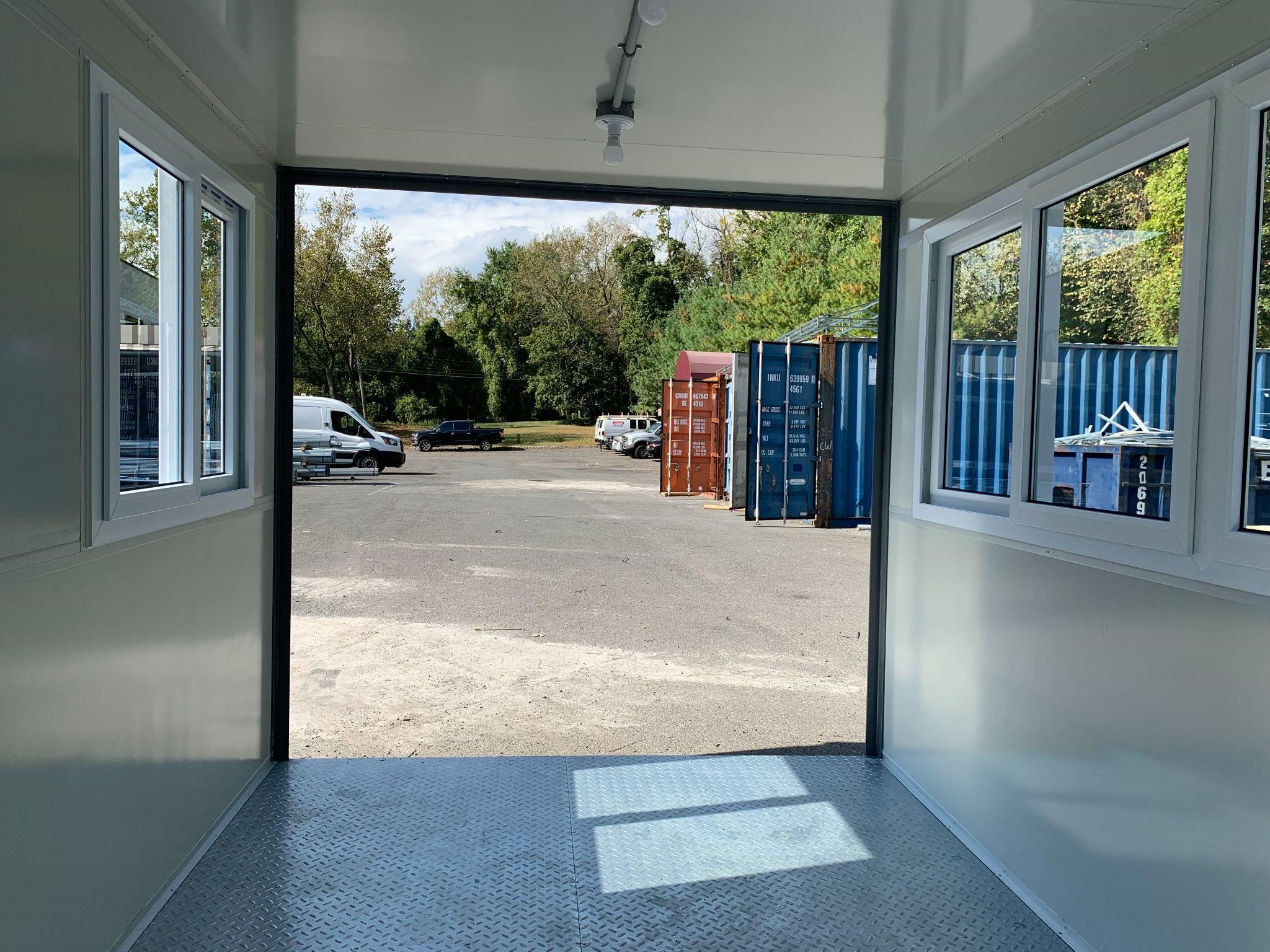 Recent Blogs