image
How Office Privacy Booths Increase Productivity
>
How Office Privacy Booths Increase Productivity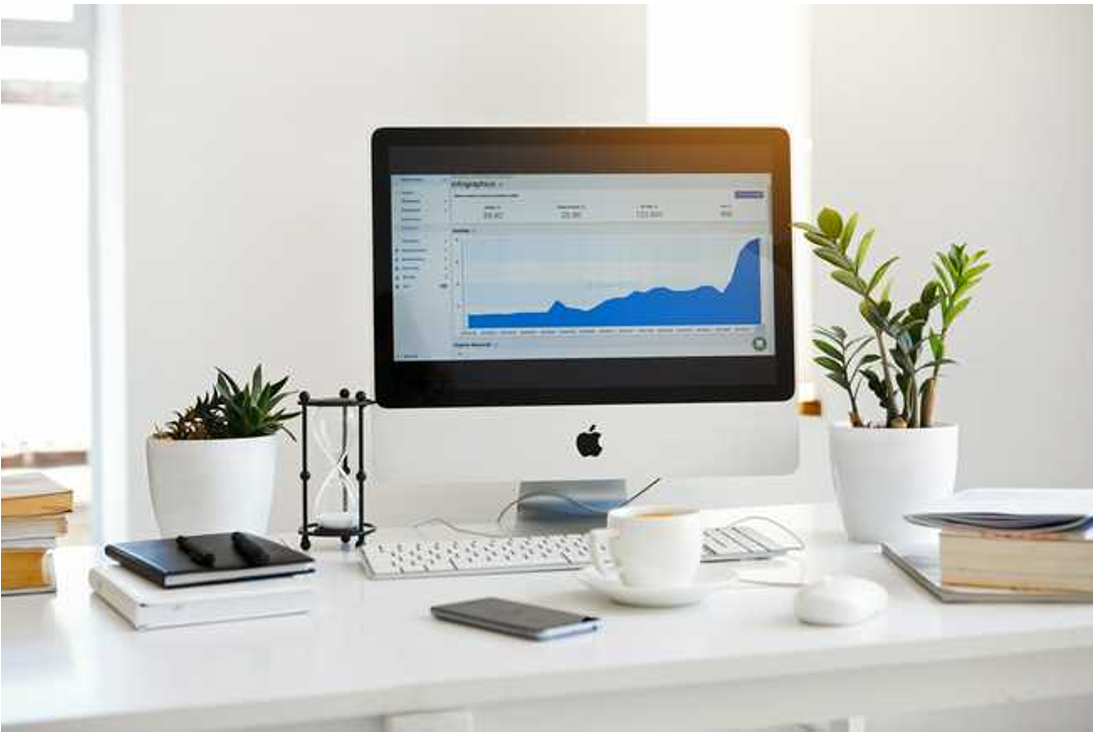 Thank goodness for office privacy cubicles, or a zenbooth, if you will. For many small- to medium-sized business owners, COVID-19 has taken a severe toll on profits. Most people faced multiple hurdles, including staff sickness, decreased demand during the lockdown and productivity issues, to name a few. Employees were struggling to work from home because they missed collaboration and routine. Plus, anxiety surrounding the pandemic sent many enterprise's outputs tumbling.
Meetings on Zoom and Teams can only get you so far. With connectivity issues and the absence of real-time facial expressions and free-flowing conversation, the workday felt disjointed and lacking in vital communication.
Introducing a new trend – the portable office cubicle. This new approach has led many businesses to purchase a privacy booth for office and many self-employed individuals to purchase a privacy booth for home.
You may have thought about using a free-standing booth as an outdoor security shack, but less likely have you considered using it as an indoor office privacy booth or office work booth. Luckily, privacy booths for offices offer a solution to keeping distances from colleagues, while still coming into work. Use an office work booth to safely get everyone back to work, adhere to physical distancing regulations, save space, and get back to some form of normality.
Revolutionize the way you operate your business with office privacy booths. If you've ever longed to find a way to provide peace and quiet to your employees at the same time as encouraging open communication: the answer has arrived, in the form of privacy pods for offices. Offering a choice between working in the open or retiring to the seclusion of an office cubicle can boost productivity. Some jobs lend themselves to complete silence, whereas other tasks require cooperation.
The office work booth and office privacy pods give your workers the option to work in the environment best suited to what they're doing. With a small cubicle office, everyone can take confidential phone calls or meetings into a private space without wasting time moving between floors or buildings. You may also want to explore the specific benefits of office phone booths and how they increase work productivity.
Why Should You Buy a Privacy Booth for Your Office Space?
The reasons to buy privacy booth or office work booth for office use are endless. A portable privacy booth inspires an entirely different response to traditional partitioned cubicles — and you can see why. In the U.S., we think of an office as being reserved for a big boss or executive. With office privacy pods, when you buy work booth structures, every member of staff can feel empowered and important.
Even if the office work booth is compact, buy a work booth – an open office privacy cubicle gives each employee their own space that they can say with confidence is their own. Plus, without unwanted distractions or the option for aimless chit chat in the office work booth, productivity in portable privacy booths can soar.
Of course, comfortable staff tends to work harder. Privacy booths for offices provide protection in the workplace. An indoor office pod creates a built-in barrier between employees in conformance with social distancing restrictions. Health is more of a concern today than it's ever been, and until scientists uncover a cure for COVID-19, safety should be at the forefront of everything we do. The advantage for you is a team of people who feel driven because they're well looked-after. It also minimizes the risk of them falling sick because they're at a safe physical distance, each in their own office work booth.
Office Privacy Cubicles Usage
You can opt to provide each worker with their own individual office privacy pod. With a privacy booth for open office, no-one feels left out or has an excuse to slack off — and an office work booth delivers the ultimate in open office privacy. An office cubicle with a locking door and a window creates a balance between giving employees their own private space while still remaining accountable to their employer.
An unfortunate consequence of the pandemic for many is that downsizing is the only way to stay afloat. You might have been forced to sell your office to free up capital, and invested in a small office. These Guardian Booth office privacy cubicles mean that with the office work booth you can make better use of the space available than traditional desks or even partitions.
Once you're back in the black, you can make plans to upsize again. There's no reason why you shouldn't install office privacy pods or an office work booth in a larger office. In a bigger building and a world without physical distancing, you can offer your employees a choice. They can spend part of the day out in the open office, and retire to their open office privacy cubicle or office work booth when they need to, for example to use the office phone privacy booth has to offer for quiet conversations.
Office Work Booth Saves Space
The number one advantage after the health and safety aspect of office cubicles is how much space it saves. You should be able to comfortably downsize your office and get your team excited about the changes. Although the office work booth is compact, it's technically built for two people. Everyone gets a chair, desk, connectivity hub — and privacy in their office privacy cubicle.
If someone needs to ask you a difficult question, they know they can approach from a safe distance and get the answers they need. You might have been surprised by how much harder employees found asking for help remotely compared to how they are in person. With privacy booths for office, you get the best of both worlds — open office communication and physical distancing.
Open Office Privacy with an Office Work Booth
What you can think of as a bonus feature of the office privacy cubicle is the fact it entirely limits distractions. People's eyes are less likely to wander, and it's just not as easy to strike up a conversation with a co-worker when you're each secluded in a privacy booth office. While everyone must communicate and have excellent working relationships, chatting, and losing focus costs a fortune in lost revenue. If the team has two or three fewer non-work-related conversations each day because of the implementation of employees each in their own privacy booths office, you'll see it translate directly into productivity.
Office Work Booths Increase Productivity and Revenue
Unfortunately, many entrepreneurs have noticed a slide in productivity during the coronavirus lockdown. It seems impossible to make up for all the lost time, but office privacy cubicles can be absolute game-changers. Obviously, it's crucial to remember that most of your employee's output didn't willfully fall because of laziness. Many people were juggling homeschooling small children with work and all the distractions of being at home.
With office privacy cubicles or an office work booth for individual employees, you can get everyone back to work as soon as possible. Not only that, but a privacy office booth also prevents distractions, increases focus, and has an incredible impact on employee productivity. Your team can work harder from their office cubicles than ever before. That's why it's such a great idea to continue using them even after physical distancing comes to an end.
Office Work Booths Help Maintain a Safe Social Distance
For now, it looks like physical distancing will be in place for quite some time. These office work booths are the perfect way of meeting workplace regulations and instilling confidence in your team. The global pandemic has caused many of us to become extra conscious about hygiene and contact — and rightly so.
These office privacy booths and office work booths may help you keep everyone well reassured that you are looking out for their wellbeing in the post corona work space.
Never Breach Confidentiality with an Office Work Booth
Another bonus feature of office privacy booths is the fact that they're partially soundproofed. You won't be able to make out someone's conversation from outside, but with everyone in their cubicle — there's no sound at all. It's necessary to make sensitive phone calls in many industries, but up until now, it's seemed almost impossible. Office privacy booths can give you peace of mind that all conversations are 100% confidential.
Acoustic Design of an Office Work Booth
The reason office privacy pods were designed in the first place was to provide privacy during phone conversations. Its walls contain an acoustic fill to absorb a surprisingly wide variety of audible frequencies, providing your workforce with the peaceful environment employees need to be productive.
The office work booth has glass windows and internal panels to create a further barrier against unwanted noise. This protects workers from distractions and shields your clients' confidentiality as they work in an office work booth.
Office Work Booths and Locking Wall Assembly System
Your office privacy booths will arrive flat-packed. At first, you might worry that it's going to be a considerable challenge to assemble them, but it's actually pretty straightforward. You hardly need to use any tools at all, and it should take around half an hour to do each one once you get the hang of it.
It doesn't have to be a permanent fixture. It has a locking wall assembly system, so it firmly and securely bolts into place. These office cubicles are easy to take down, too. That way, if you do need to relocate, you can easily collapse them and reinstall them in the new building.
Can You Get Custom Office Cubicles?
You can get custom office privacy cubicles in different sizes — and with customizable designs. Bosses can even opt to ask employees which color or design each of them would like for a cubicle booth. This extra touch of personalization for the modern office privacy booth will score you some serious kudos. Even people who struggled financially during the lockdown can be uplifted at the thought of working in their own personalized booth. When employees feel more in control of their work environment, they perform better.
Once productivity is up, you can treat the team to takeout or office drinks every Friday. This gesture saves them money and allows them to bond from a safe social distance.
Advantages of an Office Privacy Cubicle
The most useful and impressive aspects of using office privacy booths can be explained in seven points:
Office work booths protect employee's health and instill confidence in your organization's dedication to their wellbeing.
If you need to free up some cash, you can downsize your office and be super economical with space using office cubicles or an office work booth.
Even when physical distancing is no longer practiced, you can use the privacy booths to increase productivity.
Permanent structures are much more expensive, while partitions don't protect the workforce against coronavirus as well as privacy booths for the office can.
Office privacy booths are excellent as part of a workplace disease prevention strategy.
Customized office cubicles let employees have control over their workday, which leads to better overall mental health. When employees feel looked after, they work harder.
Invest in Cubicles 
At Guardian Booth, we make office privacy booths, custom factory offices, security guard booths, parking attendant booths and much more. Our expertise designing each privacy booth for sale is based on our extensive experience servicing others with safe workplace booth options and small office cubicle booths. For companies that have invested in work booths for sale, it has revolutionized the way they do business and how their teams interact.
If you're interested in a privacy booth for home, consider a one room modern office privacy booth as a way of designating a quiet work area for your needs. An office booth for home helps many to create a physical segregation from their home environment for the work they need to complete.
Contact us for more information about how to buy your office privacy cubicle. Whether your needs range from portable office cubicles to a one room privacy booth for sale or multi room portable privacy booths for a large corporate setting, we can attend to all your needs. If you're in need of office cubicles for sale near you, our privacy booths for sale are sure to please! 
Recent Blogs