image
As Construction Costs Rise, Modular Construction Soars
>
As Construction Costs Rise, Modular Construction Soars
In today's society, it seems we are always searching for ways to make our lives easier. The days of pizza being the only thing you could have quickly and easily delivered are long gone.
You can have everything from rubber bands, paperclips, medication, groceries, and your favorite childhood board game delivered right to your doorstep in a matter of hours. You can also get a shed, guard booth, ticket booth – and even a house — delivered to your door!
Granted, it takes a bit more time to get prefabricated buildings or modular booths than it takes to get pizza, but with the tremendous advancements in prefabrication and modular building, the possibilities are nearly limitless.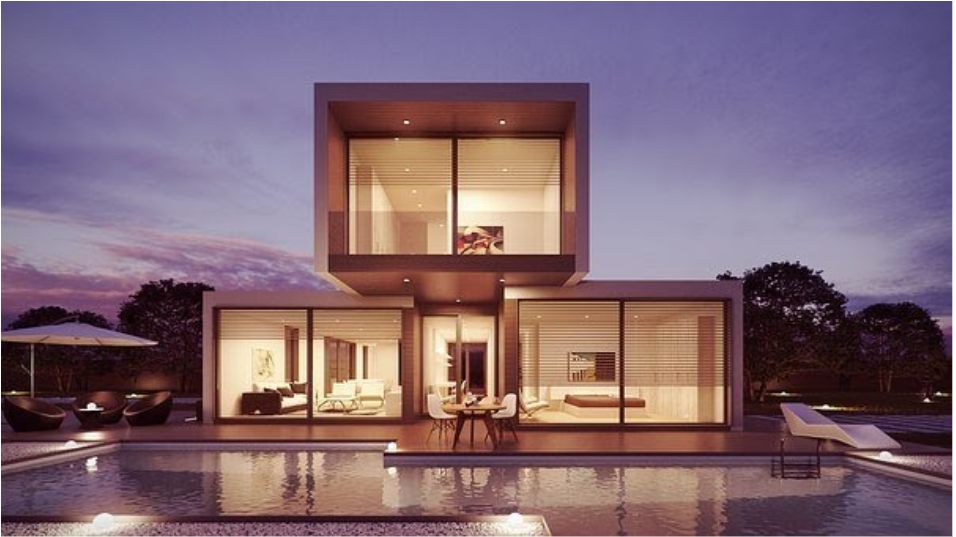 What is Modular Construction?
At its most basic modular construction definition, modular construction is a process where a building or modular booth is produced piece by piece in a factory setting. The structure is then either shipped piecemeal to another location and assembled there, or it is erected on site at the plant and shipped intact to its new destination.
Since the dawn of the early 1900s prefabricated homes have been all the rage. People would order their houses right out of a catalog and have it shipped in pieces, directly to their building site. The Sears Catalog homes were some of the most popular models and helped pave the way for the modern modular building of which we are so fond today. Famed architect Frank Lloyd Wright sold "kit homes" that were partially pre-manufactured and then built on sight.
Time moves on and building processes must move on too. Most people rarely put pen to paper and send handwritten letters as they did some short years ago; electronic mail is the way to go in the tech age. The change in how to construct buildings is shifting as well. It is time for the era of prefabricated construction to become known because prefabricated buildings offer so many benefits! It's affordable, durable, well-built, and more.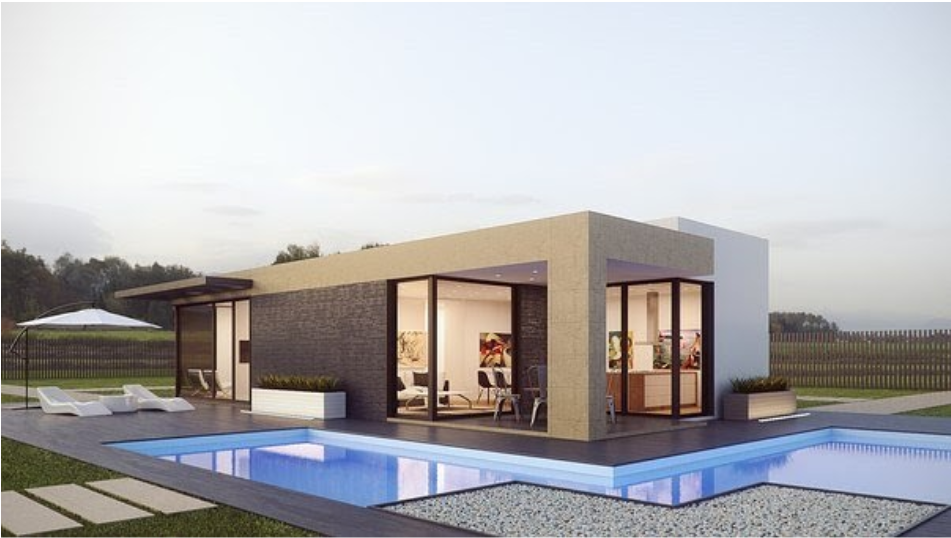 Nowadays, everything from single family homes, portable guard booths  and ticket booths, hotels, schools, even hospitals, office spaces,  and strip malls are being developed with prefabricated technology. Whether assembled onsite or offsite, modular buildings can not only lower production costs but also significantly reduce the amount of time required for almost any construction project.
The Benefits of Prefabricated Construction
The modular building process can be extremely beneficial for several reasons, with many advantages over buildings that are built completely on-site. Among the biggest benefits of prefab construction are:
Since the sections are all factory-built, it eliminates any labor delays as a result of inclement weather.
The property where the new structure will be placed will not turn into a construction zone. What this means is that no construction damage will be done to the property in question (as often happens during construction), and inhabitants of the property won't be limited in when and how they can use the premises.
There is no need to worry about fluctuation in the cost of building materials; once the product has been ordered, your price is locked in, making it easy to establish and stick to a construction budget.
The rather costly potential for wasted materials is eradicated, as what is needed for your project will be used, and extra material will be used for other projects (which you won't have to pay for).
Trained craftsmen with experience in modular construction will build your structure effectively and efficiently.
Quicker construction usually ends up being a friendly choice for the environment as well. Construction can disturb local flora and protected areas. Building a modular construction means there's less energy expended on setting up a construction site, little-to-no onsite traffic, and more recycling of scraps and other materials.
In the past, some prefabricated (or manufactured) homes have gotten a bit of a bad rap. They were considered cheap, less sturdy, and inferior to their traditionally assembled brick and mortar counterparts. This is not an issue with today's modular construction. Built to the highest standards, modern prefabricated construction is not only functional but fashionable as well.
Take for instance, Clever Homes. With every imaginable modern amenity and living areas of over 8,000 square feet, these stunning, luxury homes are a dream.
If tiny homes are more someone's speed, or they are just looking for a simple granny pod or she-shed, they can even order a prefabricated construction kit from Amazon.com (although they probably won't be receiving the benefit of free two day delivery on these items)!
Of course, when it comes to the modular building industry, there are always new start-ups trying to make their way up to the biggest and best. Plant Prefab and Blokable are two rising stars in the United State's modular construction startups in the United States.
What makes modular housing so amazing is that many companies carry a variety of different sized buildings in their warehouse. This means that anyone can have a choice of small buildings delivered almost immediately.
Drawbacks to Going the Prefabricated Route
As with any major financial undertaking, it is important to evaluate the benefits as well as any potential drawbacks. Prefabrication is no exception to the rule.
Clearly, one of the largest disadvantages of choosing a prefabricated design is that once you have made your choice, you are extremely limited in the ability to make changes. While modular construction is highly customizable (covering everything from decorative ceilings and wainscoting) and many of the features can be tailored after the fact after the product has been built, there are some specifications (such as specific measurements) that cannot be adjusted without adding significant time or cost.
Transporting the components can also be a challenge, especially if the project is being delivered to an area surrounded by treacherous terrain. In other words, though the building itself may be relatively inexpensive, getting the project from the factory to the site where you'll want it situated may be quite costly and time-consuming. While few places are unreachable, accessibility is something you should look into before making any plans about buying a prefabricated structure.
Prefabricated Marvels
When considering a pre-built home, even though they are most recently becoming popular, there are interesting examples of modular construction from history to look at.
Decidedly more fascinating than the traditional Sears homes were the prefab housing designs created by world-renowned architect Frank Lloyd Wright, mentioned previously.  With these projects, Mr. Wright sought to provide affordable housing for the American people. Unfortunately, only a handful of these models were ever constructed but you can view several of these architectural treasures in Lakeland, Florida, and Milwaukee, Wisconsin.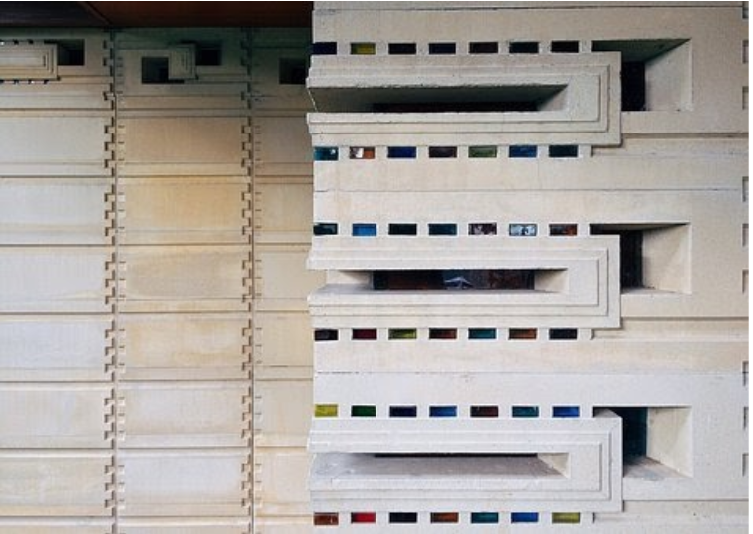 Another captivating prefab structure is Habitat 67, located in Montreal, Québec. Designed by Moshe Safdie, this amazing assemblage is a conglomeration of over 1,000 residences, comprised of fifteen different types of prefabricated dwellings. It is truly a remarkable sight!
A more modern take on modular construction comes courtesy of CitizenM Hotels. Their desire to become more eco-friendly and cost-conscious while maintaining high-end accommodations led them to seek out modular construction for their most recent projects. The results (and reviews) speak for themselves.
Is Prefabrication the Future of The Construction Industry?
While prefabricated construction in the United States is growing, the U.S. modular market pales in comparison to that of many other countries. Many of us are familiar with the Scandinavian home goods giant, IKEA but modern do-it-yourself furniture is not all the Scandinavians are passionate about. When it comes to modular construction market size, prefabricated housing accounts for 84% of stand-alone Scandinavian homes! This compares with about 20% of houses in both Japan and Germany. With only approximately 5% of U.S. homes, there is plenty of room for growth in the American Modular construction business!
And when it comes to modular construction trends, small is the way to go today, with tiny houses proving that bigger is not always better. Many modular construction companies are jumping on the "green" living train by offering eco-friendly, small houses that have a variety of self-sustaining or environmental-friendly technologies such as solar power, cutting edge insulation, recycled building materials, and more.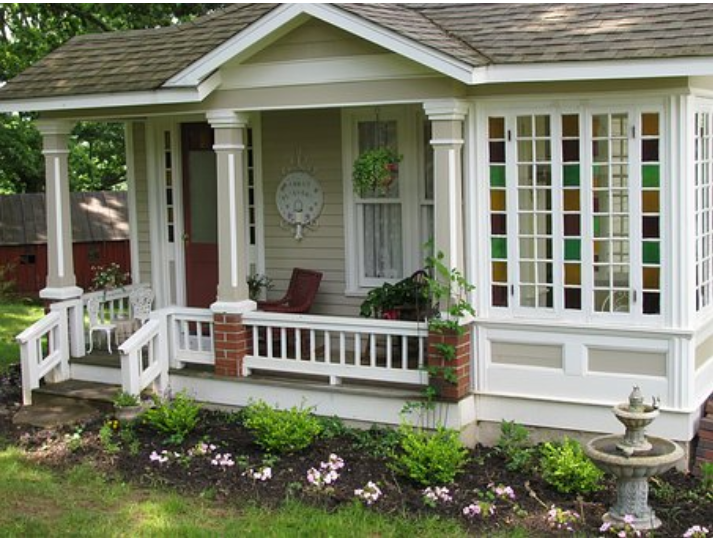 With the cost of traditional construction at an all-time high, compounded with the dwindling number of construction workers in the U.S., many people are looking to alternative means of construction, such as prefabrication. And with the advent of 3D printing technology, prefabricated tiny homes are more affordable than ever.
3D printing technology and tiny homes maybe the peanut butter and jelly of the prefabrication world. They are so perfectly suited for each other and the minimalist housing movement that a surge in 3D printed tiny homes is surely on the horizon.
A lot of new construction is moving away from enormous estates with five bedrooms and just as many baths, and looking more towards smaller, more eco-friendly, dwellings that leave a lighter carbon footprint. Location is also a primary factor in choosing modestly-sized homes.
Let's not forget, smaller square footage opens up more possibilities in terms of location. By trading in large kitchens for ample restaurants, farmer's markets, and the like within walking distance, consumers have a larger pool of options for where to set up home.
Prefabrication as a Solution for the Homeless Situation
Prefabrication offers many practical solutions to everyday problems for the average working-class American. But what if it could go further, do more, make a difference in the lives of the less fortunate?
That is exactly what cities like Seattle, San Jose, and San Francisco are hoping. Seattle has enacted a plan to spend $12 million on prefabricated homes for the city's homeless population. The city of San Francisco intends to build an entire factory dedicated to producing prefabricated homes. This solution will prove a tremendous benefit to the homeless but also the local economy by providing an influx of new jobs.
If these ventures prove successful it could pave the way for similar endeavors not just within the United States but on a global scale. Imagine, being able to provide shelter for those who have never had a real roof over their heads or a job for someone who has been unemployed for nearly a decade. Prefabrication may not be the solution for every economic issue but it is surely a feasible step in the right direction!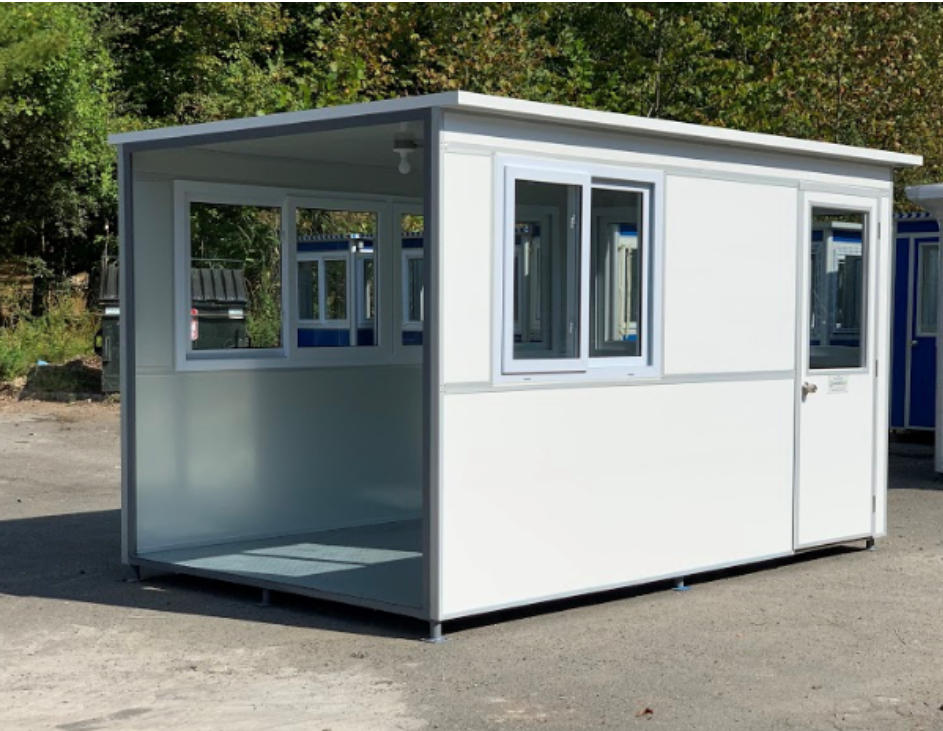 Choosing the Right Modular Builder
Just as with commissioning a traditional construction project, if you are looking to add a modular building to your inventory it is imperative that you choose a company that will best suit your needs. If you are looking for a modern designed home with no budget constraints, you may want to consider Method Homes. Their stunning designs range from the mid $200 thousands to $800 thousand.
If a fully functional tiny house is more your speed the Saule from Minimaliste is an excellent choice, as is the Ibiza by Tiny Heirloom. Both companies offer budget friendly options with plenty of storage space and customization possibilities.
If you are simply looking for a prefabricated outdoor 'building' such as a ticket booth or guard booth, GuardianBooth has many fully customizable options to choose from with price ranges to fit almost any budget. And with free shipping nationwide there is no need to worry about the additional cost constraints of transporting the booth to your location. We know that the abbreviation prefab really stands for prefabrication but perhaps it should stand for pretty fabulous! Because with Guardian Booth, there is virtually no limit to the wonderful modular office building booth constructs you can design!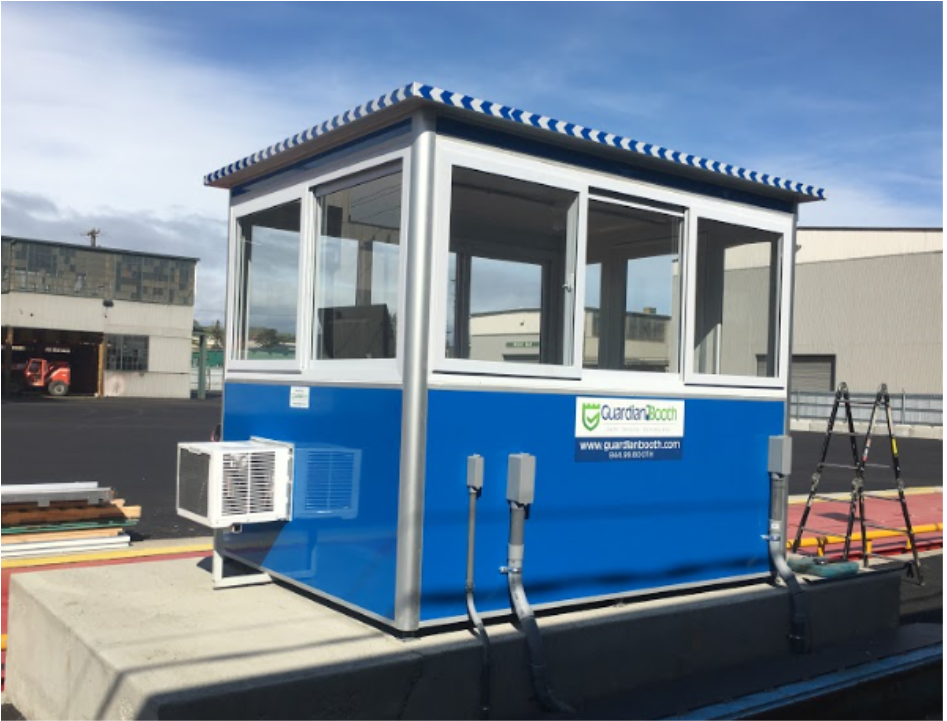 Read More About Modular Structures:
Enhance Your Business with The Best Portable Guard Booth Applications
Five Tips to Answer Your Modular Factory Office Design Concerns
About the Modular Construction Industry
Recent Blogs