image
The Key Factors Driving the Modular Construction Industry
>
The Key Factors Driving the Modular Construction Industry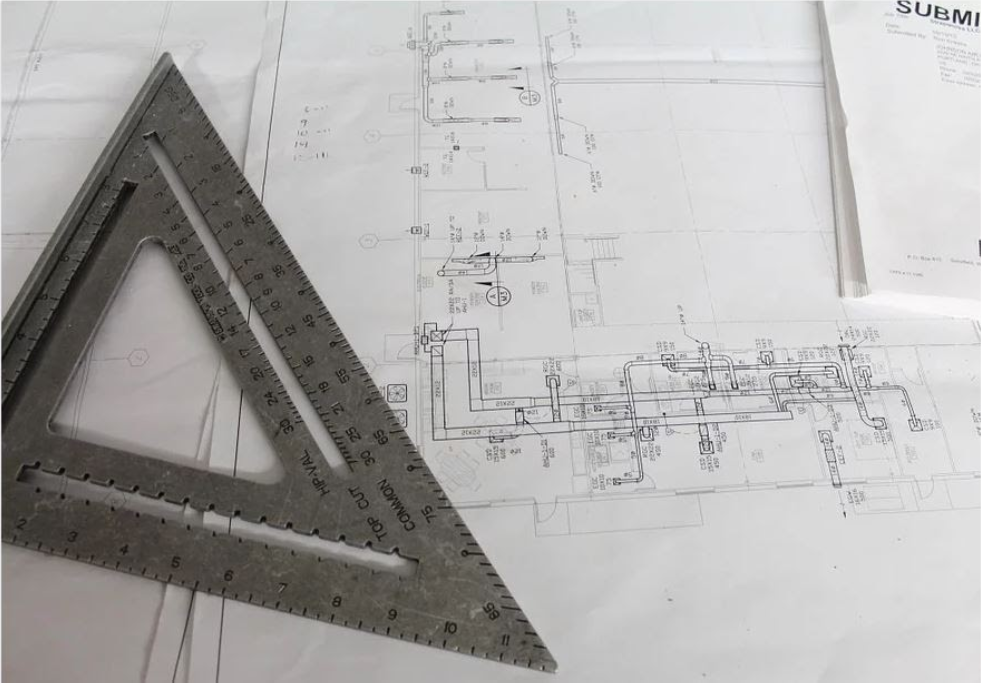 Marriott recently announced plans to build the world's tallest modular hotel in New York. The 360-foot tall tower will feature 168 rooms, a modular roof, and a modular rooftop bar. Each module will contain a fully outfitted guest room right down to the bedsheets and pillows. Marriot says modular construction reduces the typical construction timeline, cuts down on-site waste (and noise), and improves quality because of factory-level precision.
It is just another example of how modular construction has gone mainstream. From large-scale modular hotel projects to prefabricated buildings to modular office buildings, business is booming for prefab construction companies.
Modular Construction Market Size
The modular building industry in the U.S. has grown dramatically. It has literally doubled in size over the past five years and now accounts for $8 billion of revenue annually.
One of the more encouraging modular construction statistics is that more than 80% of contractors are now using some form of offsite construction methods, including prefab and modularization. Offsite modular construction statistics like these are reflected in the confidence contractors have about the anticipated growth in the portable building market and the modular construction market in the year ahead. By 2030, global consultant McKinsey & Company, projects that modular construction could grow to a $130 billion industry in the U.S. and Europe.
Which Are the Key Factors Driving the Modular Construction Market?
Contractors are increasing their offsite building for these five key reasons:
Improve labor productivity

Improve job site efficiency

Maintain schedules

Manage costs

Improve quality
McKinsey & Company reports that modular projects have accelerated timeliness by 20-50% and that real estate players that are making the shift to modular construction have the potential to realize construction cost savings in excess of 20%.
Outsourcing of modular building and prefab construction has also increased to control costs and combat the continuing shortage of skilled labor in the workforce.
What Are the Key Trends in the Modular Construction Market?
Overall, construction industry growth is forecast to continue with significant upticks in the modular building industry. Here are some of the other key modular construction trends identified in the Q4 2019 Commercial Construction Index, published by USG and the U.S. Chamber of Commerce.
Hiring
Hiring continues to be brisk with most contractors expected to add to their staff in the next two quarters. However, the shortage of skilled labor continues to be an industry problem. 89% of contractors surveyed reported a moderate or difficult time finding qualified workers.
Modular builders are also showing concern about rising wages due to worker shortages.
Financing
When it comes to financing, access to working capital used for day-to-day operations is expected to stay the same.   Access to owner financing, where sellers finance purchases directly with buyers, is expected to get easier over the next six months.
Material Costs
Contractors expect to spend more on tools and tech in the near term. While there is less concern about the impact of fluctuations in material costs, the potential of tariffs on key materials is unknown at this time. 
40% of contractors anticipate higher costs for steel and aluminum to negatively impact their businesses for the next three years.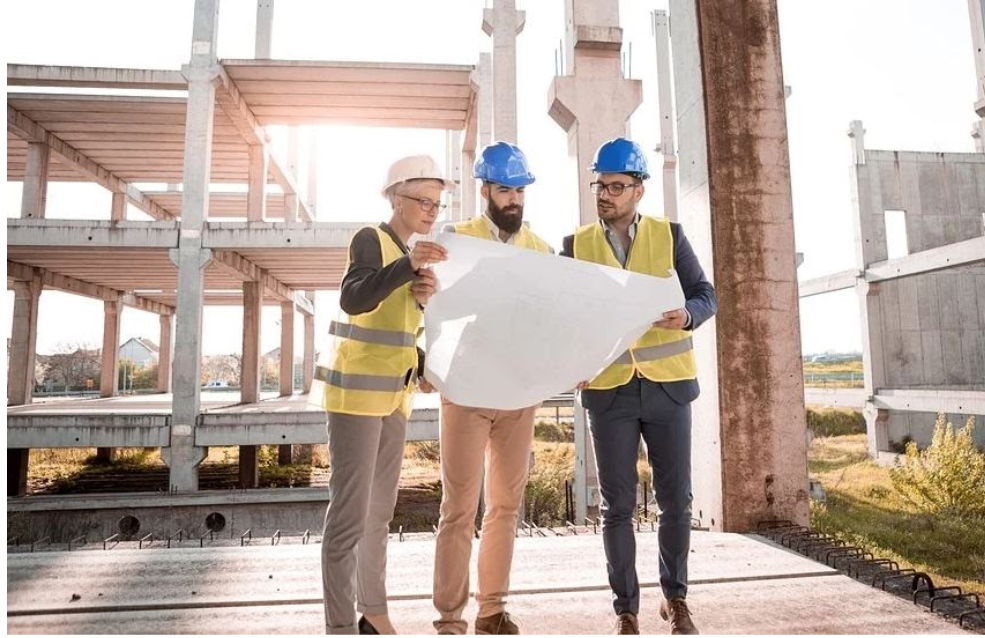 Top Companies and Startups
Modular construction companies in the USA represent one of the fastest-growing sectors of the building industry. Some of the biggest construction manufacturers are also listed among the largest publicly-traded modular construction companies as well. 
Top Companies in the USA Modular Construction Industry
Bechtel

Fluor

Katerra

Prescient

Skanska

Turner Corp

William Scotsman




 
Bechtel Corp, Turner Corp, and Whiting-Turner Contracting are among the largest privately-held American modular construction companies and work globally in the modular construction industry. Katerra, Prescient, Skanska, and William Scotsman are publicly-traded prefabricated construction companies.

You can find a list of other modular home manufacturers at the Modular Home Builders Association.
U.S. Prefab Construction Startups
Several modular construction startups are attracting attention and significant investor dollars.
Plant Prefab is focused on custom homes that arrive on site 90% complete and can be installed in just one day. The name derives from the company's focus on sustainable construction and it counts Amazon as one of its major funders. 
Blokable is creating modular homes, retail spaces, student housing, and offices. It just landed $23 million in funding to expand operations.
Module is another startup with a unique approach in the modular construction industry. Their prefab homes are designed to expand. Roofs and walls can be removed allowing owners to add on in the future.
FactoryOS leverages tech to build modular and prefabricated buildings. It burst onto the scene with a $25 million contract with Google to build short-term housing for employees that couldn't afford housing in the San Francisco Bay area. It recently built a 5-story, 110-unit housing project in Oakland in just 10 days. 
Which Are the Top Companies in the Global Modular Construction Market?
The modular construction market is led globally by some of the largest modular construction companies internationally.
UK:  Laing O-Rourke

France: Bouygues Construction, VINCI

Saudi Arabia: Red Sea Housing

Canada:  ATCO

Sweden:  Skanska AB

Germany:  Kleusberg GmbH & Co. (KG)

India:  KEF Katerra

Australia: Lendlease Corporation

United States:  Bechtel, Fluor, Turner
Best Modular Construction Conferences 
If you are looking to learn more about the modular construction industry or stay on top of emerging trends, there are a few modular construction conferences this coming year.
The

2020 World of Modular

, hosted by the Modular Building Institute, is the largest offsite construction expo in the U.S. for the year. It takes place on March 9-12, 2020 in Orlando.
Events including the Construction Institute Summit and the 2020 Construction Technology & Innovation Conference will also offer programs of interest to the modular and prefabrication builders and contractors. 
In addition to attending a modular construction summit, the Modular Home Builders Association is a resource for education and promoting prefab construction and modular building.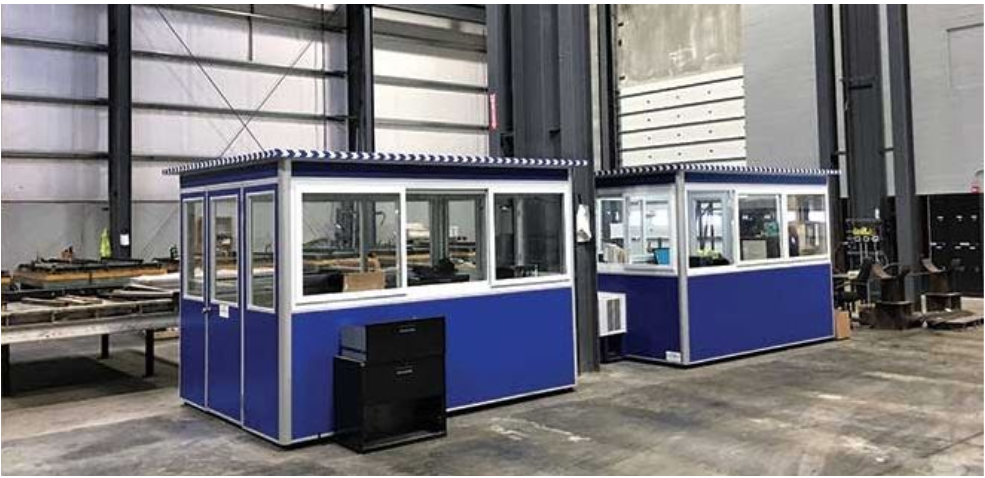 While Guardian Booth does not manufacture modular homes or multi-story structures, we remain up-to-date on current trends in the broader industry of modular structures, since we manufacture modular booths. If you ever need a modular office or any type of single story modular structure booth with a variety of options and customizations that are available, Guardian Booth can help you out with that. Explore our extensive selection of booths, ranging from security shacks to large indoor offices.
Check out "As Construction Costs Rise, Modular Construction Soars" for more info about the modular construction industry and modular construction cost.
Recent Blogs