image
8 Ways Your Employees Will Benefit from a Modular Break Room
>
8 Ways Your Employees Will Benefit from a Modular Break Room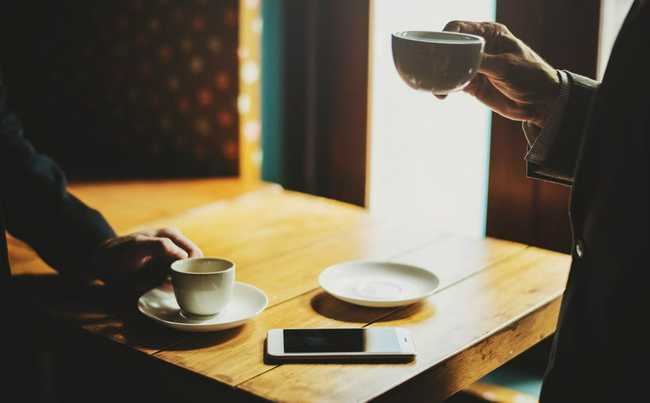 You may already be aware of Guardian Booth's modular office booths, but did you know that we also have other modular room offerings?
That's because we're aware of the affordability and flexibility that modular rooms provide. A prefabricated or custom-designed modular room doesn't have to look or feel cheap.
Modular rooms are already popular in other fields, such as hotels, where they are being used for entire guest suites. That should say something about their durability and quality if they're acceptable for a major hotel.
We're also big fans of modular break rooms. Many workplaces either don't have a break room, or their break room is lackluster at best. A good break room is a great asset to your business and provides a host of employee benefits.
Here's how modular break rooms can benefit your employees.
1. Modular Break Rooms Improve Productivity
Giving your employees a dedicated place to rest will allow them to come back to work refreshed. Taking regular breaks can improve productivity. Taking breaks is good for your employees' health, can prevent decision fatigue, and can help them with their creativity and problem-solving.
Having a dedicated break area on-site will save employees time and allow them to rest instead of traveling farther to go on a break. They won't have to worry about scrambling back to the office at the last minute or cut their breaks short just to get back to work on time.
2. Modular Break Rooms Improve Overall Health
If your work break room has a kitchenette or food area, you can provide your employees with food and drinks that benefit their health. For drinks, you could have coffee, tea, or water. And of course, you can also offer healthy food options. Fresh, healthy meal choices are a terrific benefit to employees.
Some workplaces take the idea of a healthy break room even further and turn their break room (or at least a portion of it) into a makeshift gym. While this option sounds expensive, it doesn't have to be. An inexpensive set of starter equipment could consist of yoga mats, resistance bands, dumbbells, and a pull-up bar.
If you choose, you could spend a little more and upgrade it with a couple of treadmills or exercise bikes, but the initial setup doesn't have to be a big investment.
Whatever route you decide to go with your break room, your employees will appreciate a complimentary gym. Once it's all set up, add in some employee bathrooms and showers and you're all set.
For mental health benefits, consider partitioning off part of the break room to allow a quiet space that could be used for meditation.
You can also use this space to address physical and mental health in an additional way, by posting any relevant wellness programs your company offers. Does your company offer a discount on memberships at the local gym? Smoking cessation programs? Health screenings? All of these could be posted on an announcement board displayed in the break room.
3. Build Employee Morale Through Socialization
A dedicated break room can help improve employee morale. Giving your employees a place to meet and socialize with others can help build employee morale.
Break rooms are the new equivalent of water coolers. Employees can meet and gather here to talk and build rapport with other team members.
Encouraging socialization is also a great way to bring new employees on board and make them feel welcome. It can take a new employee at least 6 months to determine if they want to stay with your organization. Employee socialization helps new hires understand corporate culture, and helps them build teamwork, not just with their immediate coworkers, but across teams too.
Giving employees a regular space for socialization makes the workplace feel inclusive. It promotes a positive culture.
4. Provides Relief from the Elements
A modular break room can provide your employees with relief from the elements. This could be rain, sleet, snow, or heat. Units can also have a heating or air conditioner unit installed.
A modular break room can also protect your employees from harmful elements in the workplace. By heating or cooling the room appropriately, you can provide employees relief from very cold or very warm working conditions.
A warehouse break room could also be soundproofed, allowing your employees relief from ear-damaging noises outside the break room. Or if your employees work outside often, you could have a break room with tinted windows, limiting your employees' exposure to harmful UV rays.
5. Gives Employees a Dedicated Place for Meal Breaks
A modular office can easily be converted into a kitchen and dining area, offering a dedicated place for taking meals. Either the full space can be converted, or just a portion of it.
It's easy to add a sink, refrigerator, and microwave. While a simple setup, it can provide for an immediate kitchen space for employees to store and prepare their meals. The space can further be spruced up by adding vending machines, toaster ovens, water coolers, and even small amenities like various tea options and condiments.
This saves employees time from traveling off-site for meals. It can also save them money by allowing them to "dine-in" rather than spending money eating out.
The kitchen area can then be supplemented with additional amenities, such as a complimentary coffee or tea place, or vending machines. If you want to go even further, you could add a small cafe or add on a merchandising refrigerator stocked with different food options.
6. Modular Break Rooms Provide an Easy Meeting Space
Its possible space at your workplace is at a premium. That's where a modular break room can come in.
A modular break room can also double as an extra or last-minute meeting place for your employees. This could be an ad-hoc space for a stand-up meeting or a potential employee interview.
Depending on the decor and layout of your break room, you could have casual or more formal meetings in your break room. You could also customize and divide your break room into multiple parts, allowing for more private meeting spaces.
When not in use, these spaces could double as quiet rooms for employees to read on their break, take phone calls, or simply have a quiet space to themselves.
7. Allows Your Employees to Have a Voice in the Workplace
The great benefit of a modular break room is its customizability. But if you allow your employees to have a say in it, it allows them to voice their thoughts and be heard.
What do your employees want in a breakroom? Do they want a bigger kitchen area? Do they want cafeteria-style seating, or would they prefer a more informal seating setup like a couch and chairs?
Then once the unit is set up, there are additional choices your employees can make. What should the decor of the space be? Do they want the walls to be painted a specific color?
Maybe your employees will want additional amenities such as games, a television, charging stations for electronics, or private rooms for taking personal calls. Or maybe they want a locker room to keep their personal goods safe while on the job.
Ask your employees what break room ideas they have, so that once it's finally done, they will feel like their wants and needs have been heard.
By making your break room different enough from the rest of the workspace employees can temporarily disconnect and decompress from work in a healthy way.
8. Modular Break Rooms Encourage Actual Breaks
A modular break room can encourage actual breaks. That may seem pretty obvious, but many employees don't take breaks or work through some if not all of their lunch. Only one out of every five employees actually take a lunch break away from their workspace.
Having a dedicated break room encourages employees to step away from their desks and workspaces in order to take an actual break. It will show them that their company actually encourages breaks.
Looking to Add Modular Break Rooms to Your Work Environment?
Now that you know what the benefits of a modular break room are, and how they can benefit your employees, don't you think it's time you ordered one of your own?
At Guardian Booth, we offer affordable, quality modular prefabricated booths for a variety of industries. So no matter what field you're in, we can create a great modular break room for your business, with plenty of add-on features. Our modular rooms come in a variety of specifications, and if you don't see something that meets your needs, we can build you a custom build.
We offer fast and free delivery nationwide. So get in touch today and find out how you can add modular break rooms to your business.
Recent Blogs