image
Know How to Utilize Prefabricated Buildings and Booths in Theme Parks
>
Know How to Utilize Prefabricated Buildings and Booths in Theme Parks

Theme parks are a great source of entertainment, amusement, and fun for visitors of all ages. There are different types of theme parks, some are studios converted into theme parks, while others may be built for entertainment aspects which offer larger-than-life experiences to visitors. Theme parks must be properly planned in terms of budget, architectural design, specifics about what you want to offer the visitors, and a lot more. Unrealistic fantasies must be avoided at all costs. In fact, the design may comprise portable and prefabricated structures which are easy to move or shift, sturdy, and yet economical. Some brilliant examples of prefabricated structures include security guard buildings, valet parking booths, parking lot cashier booths, and a lot more. You can specifically use these booths in the theme park segment in many substantial ways. This post discusses their general as well as innovative uses in a theme park, which may help add value to the visitors' overall experience.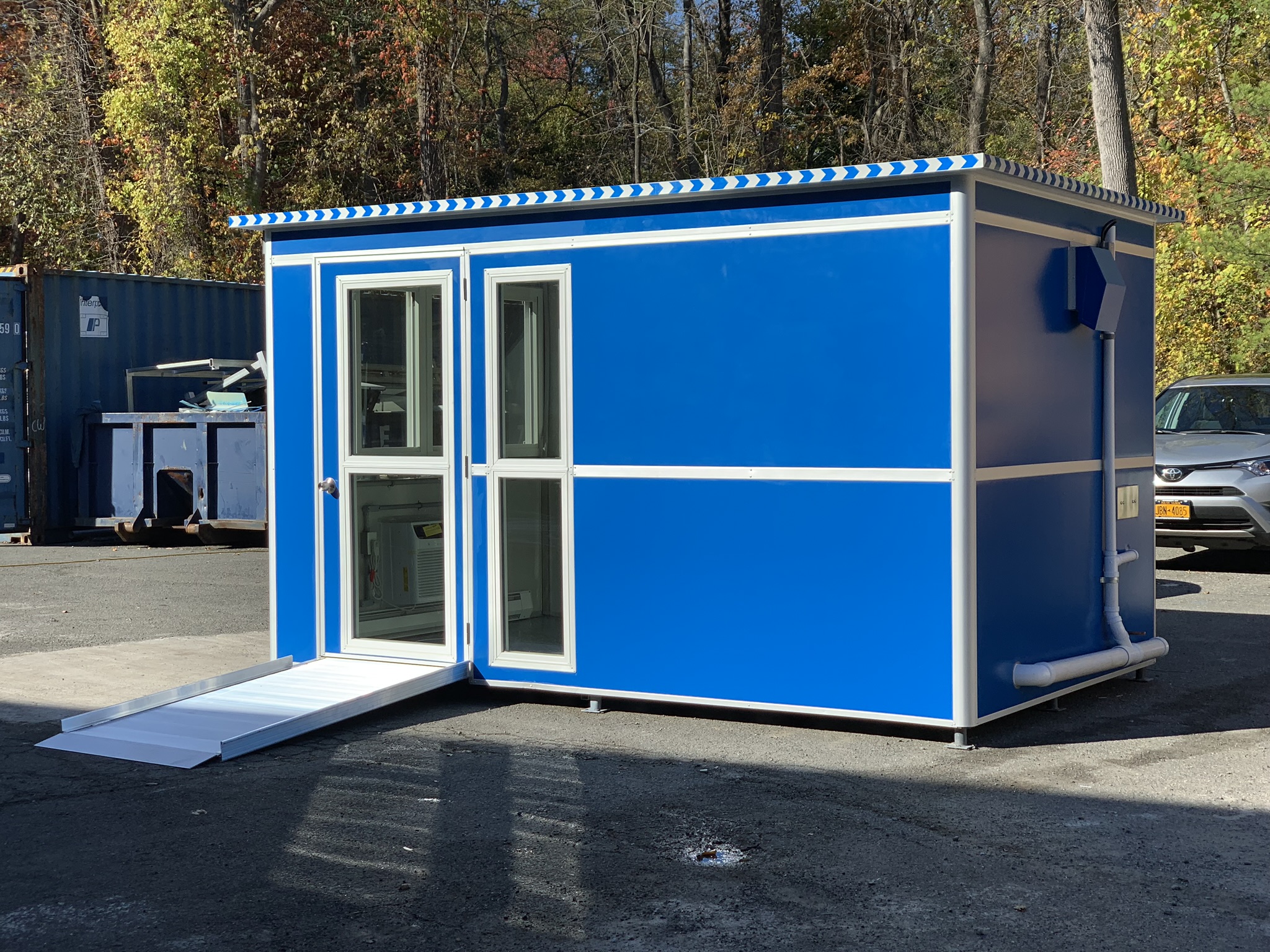 Uses of Portable Buildings in Theme Parks
While theme parks can be a prime source of revenue, it also involves significant investment related to infrastructure. Such modular structures not only help reduce this cost but can actually be used effectively in such public places. Also, these prefabricated buildings or structures can be customized per the requirement of each segment in a theme park. Here are some useful pointers.
Area-wise segmentation: Most theme parks are quite large in terms of the area, and may span anywhere from 10,000 to 100,000 square feet. They can be segmented into ticket vending areas, reception lobby, food court, gaming zone, landscaping, interactive live shows, edutainment, art & craft sessions, carnival areas, and so on.
Security and other booths: All of these places must have security booths, while some may require additional ticket counters too. Certain sections such as the food court and landscaping may require billing counters, help desks, and more.

Water park requirements: Some theme parks may comprise water parks. Here, you require more features and spaces aside from security and ticket booths. This includes: portable shower rooms, and changing rooms.
Portable structures for unwinding: The landscaping area may be open and hence, it is always a good idea to construct temporary shacks or tents with recliner chairs for people to relax and find some shade. They also add to the aesthetic if constructed amid trees and greenery.
Prefabricated roofs: Some portions such as carnival areas may be covered with a prefabricated roof for protection against environmental factors: sun, wind, rain, etc.
Innovative applications: You can install these modular structures where you can arrange for locker spaces to keep people's personal belongings safe. At the same time, you can offer phone charging booths for people to use during the time of their visit.

Parking lots: Most theme parks offer vehicle parking facilities. They feature huge parking lots to accommodate tourists as well as private vehicles. Building a permanent office often becomes challenging in such facilities for several reasons. From the lack of space or maintenance to high construction costs involved. Portable parking booths come handy in areas like this. Today, you can choose from a wide range of parking lot booth designs such as parking attendant booths and parking lot cashier booths where they can issue tickets for parked vehicles.
Materials used: All of these can be made with prefabricated modules of pre-painted galvanized iron (PPGI) sandwich panels and aluminum framing. It is also advisable to opt for weather-resistant insulation features to allow these modular structures to endure all seasons.
Ventilation: While these structures may appear enclosed, you can actually design them in such a way that provides ventilation and natural light inside to create a better environment for those working in these booths.
Security: Aside from comfort, durability, ventilation, and other factors. A theme park must have proper security. So, these structures can be made using shatter resistant glass and tinted windows.
Lighting systems: You can also install LED lights in these buildings to allow the appropriate amount of brightness needed for workers as well as an extra safety feature to make sure people can see.
Maintenance: Overall, these modular portable buildings are durable as well as economical. They can be designed with advanced features, and are low on maintenance.
Conclusion
These durable modular structures can be used in specific as well as innovative ways. If designed well, these can enhance the aesthetic value of the area. For instance, relaxation tents in lawns and landscapes, canopy structures are pleasing to the eye. If you are looking for such prefabricated buildings or structures for your entertainment park or any other application, ensure you contact reliable modular building manufacturers. Guardian Booth designs, builds, and customizes such prefabricated portable buildings or structures after understanding your application requirements. They have worked with diverse clients across various industries to provide them with modular office enclosures, portable booths for ticket vendors, security guards, portable washrooms, and more.
Recent Blogs