image
5 Popular Uses for a Modular Factory Office in an Industrial Facility
>
5 Popular Uses for a Modular Factory Office in an Industrial Facility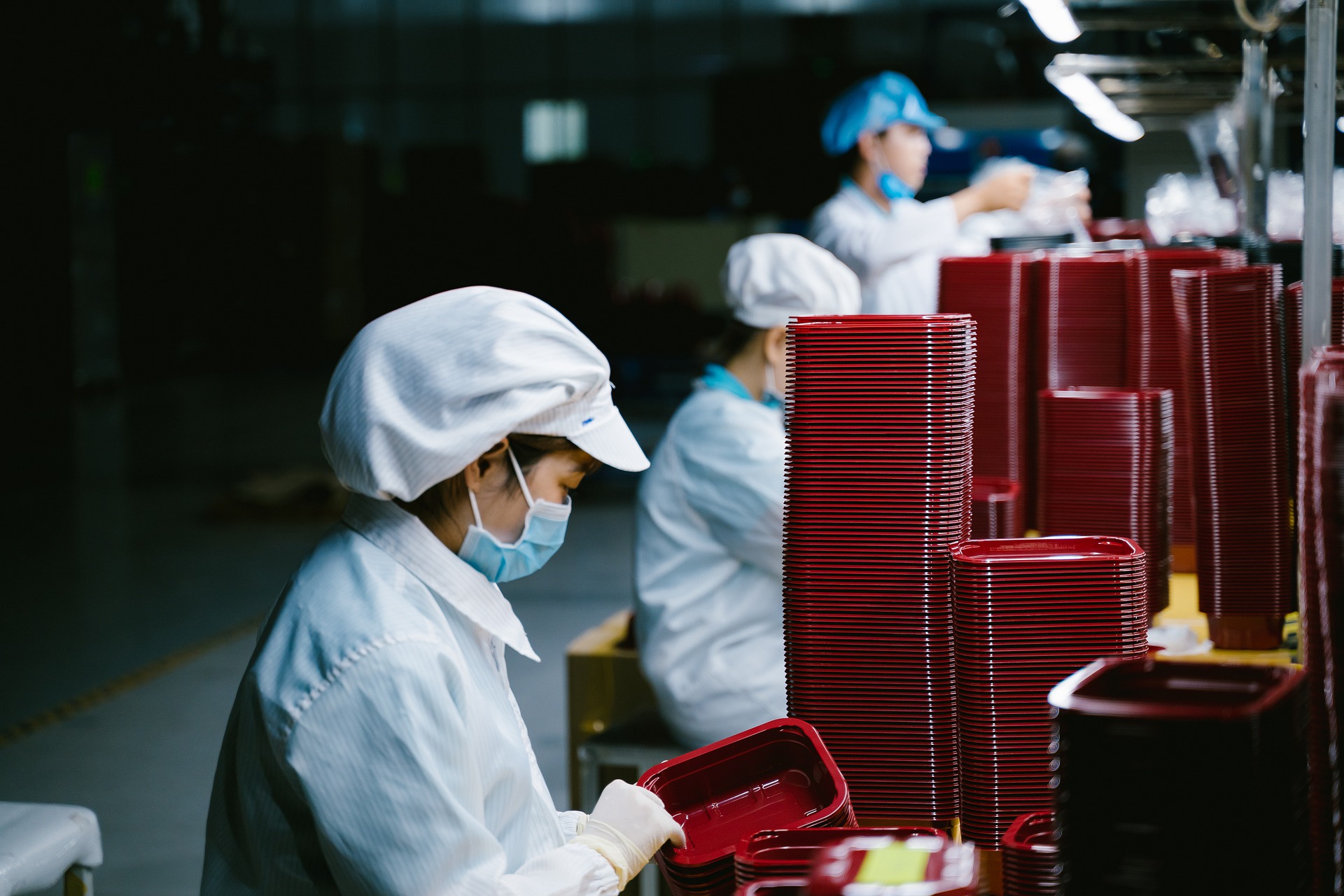 A modular factory office is a great option for any business that has a lot of people coming and going, or just needs to have an upgraded look without taking on a large investment.
Companies need to be able to work with large numbers of people simultaneously to handle high-volume production. But their employees also need somewhere private to go for phone calls, storage, or simply a quiet place to get away. And this is where modular interior offices come in.
If you own a manufacturing facility, you'll need some manufacturing office buildings. Industrial modular office buildings serve a myriad of functions from raw manufacturing to packaging. And the good thing? You don't have to break the bank to get them installed!
Now that we know the importance of a modular office, let's dive into the popular uses for a modular factory office in a manufacturing facility.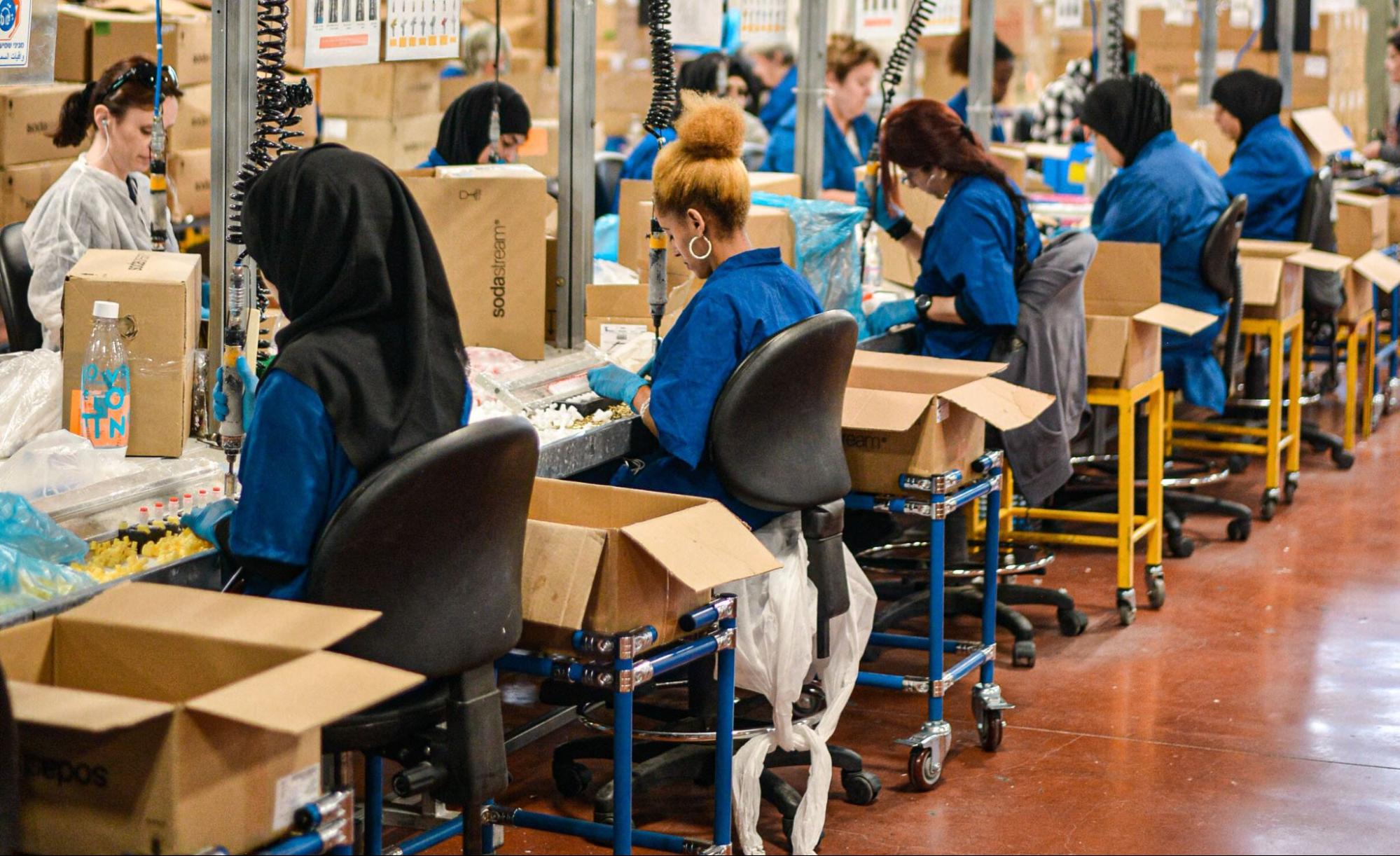 Five Popular Uses of Modular Factory Offices in Industrial Facilities
Factories are a flurry of activity. Whether it's the manufacturing or assembly of a certain product, industrial facilities need their workers to produce goods as quickly and efficiently as possible. To do this, owners and managers often look at modular factory offices for better efficiency.
Modular factory offices come with a variety of benefits. One of these is that you do not have to pay the high cost of commercial office space. In addition, you can create your own factory office building within a few days using any custom office design of your choice.
Here are some of the top uses for a modular factory office in a manufacturing facility.
To keep things out
To keep things in
To create quality control areas
To make the supervisor's office
To create break rooms for workers
1.       To Keep Things Out
One of the main uses for a modular factory office in a manufacturing facility is to keep things out. Modular interior offices are built from insulated, non-combustible materials to help keep sparks, fire, and other elements out. This keeps your employees safe and allows them to focus on production.
In factories, things such as dust, mold, and moisture can reach your equipment and factory office area. This can harm facilities and equipment as well as create conditions that can lead to higher costs in utility bills and personnel hours spent on cleaning. A modern modular office can reduce these costs by making it easier to keep things out.
People, noise, and disturbances are always a problem in factories, warehouses, and workshops. With factory workers together in a small space, you can be sure that every bang, buzz, screech, and other factory noise is going to be substantially amplified in their ears. The absence of noise and disturbance can make all the difference in productivity. And this is possible with portable plant offices.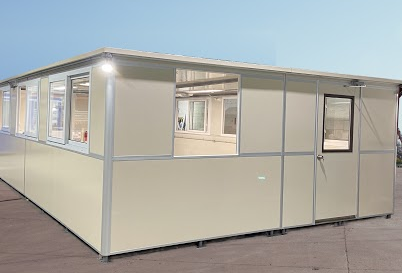 2.      To Keep Things In
Not only do modular factory offices help to keep things out, they also help to keep things in. An industrial modular office is built within a climate-controlled facility with factory work happening inside. Through technology and some clever engineering, everything from fumes to temperature and machinery can be kept in the factory office area.
During the manufacturing phases of production, there are several reasons why it is necessary to keep fumes and temperature in. For example, it is important to keep temperatures down in order to prevent heat transfers from occurring around your products that may be harmful to their quality.
Factory office buildings are typically very open and large structures. The reason they are open is that they must have an extensive ventilation system to keep the factory cool and the fumes inside. This is why industrial modular office buildings are often used as protective or shielding agents during manufacturing phases.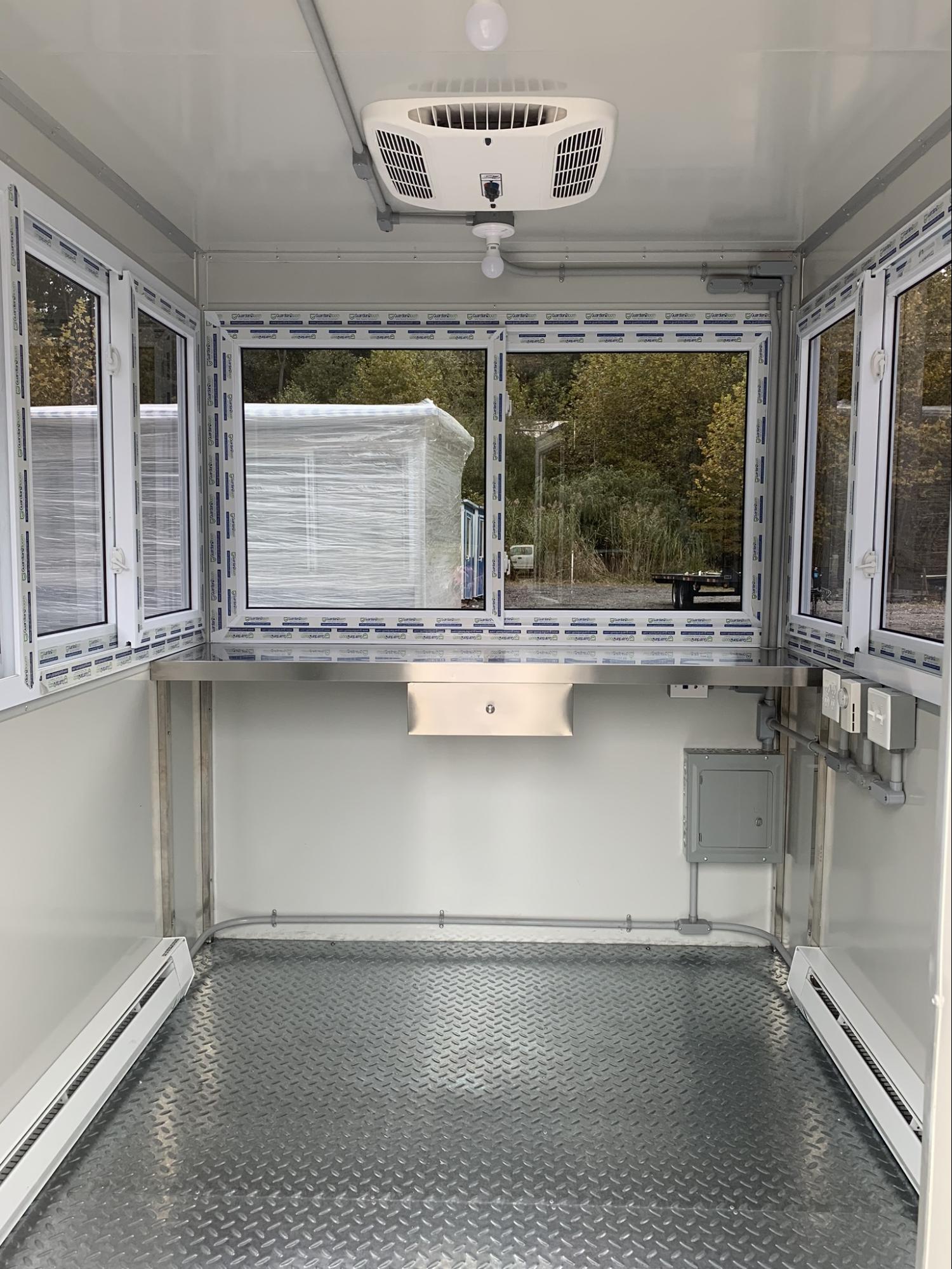 3.      To Create Quality Control Area
For most industries, it is essential to have a quality control area and using an industrial modular office is proving to be the perfect solution. A modular warehouse office can create effective and flexible quality control areas, meeting all the industry standard regulations.
Whether your company manufactures its own products or simply buys raw goods, quality control is essential. But why is quality control important in manufacturing? Quality control is crucial for any industry and shouldn't be neglected, especially when it comes to industries with widely used products. Quality control plays an important role in ensuring products are up to par. By using a modular factory office, you can create an area for quality control that will not be affected by weather and will allow for full functionality.
Leading businesses understand the importance of quality control in manufacturing, and product quality can be achieved by higher inspection. No business can survive long if they consistently deliver poor quality to their clients and customers. Delivering substandard services and products will not only affect your business's profits, but it could also affect your relationship with your suppliers and customers.
It is important for you to certify that all products and services are up to standard by ensuring quality control checklist manufacturing. For example, cosmetics formulation manufacturing quality control can help an industry exclude harmful substances from its cosmetic products. Modular factory offices can help to follow the recommended quality control methods in electronics manufacturing.
There are some inspection tools in quality control for a practicable factory office design, such as high-quality furnishings and enough floor space to operate it properly. Industries such as pharmaceutical industries, medical device industries, aerospace industries, etc., need good quality control and are regulated by governing agencies as to the processes they must follow.
4.     To Make the Supervisor's Office
A manufacturing facility is a rugged environment, particularly for manufacturing supervisors. They spend much of their time managing employees on the factory floor, troubleshooting machinery, and ensuring that production meets company standards. That's why a modular construction supervisor office can help streamline your workflow.
If you're looking for an in plant modular office for supervisors, you should consider modular construction. That's because this will allow you to order the office furniture design and layout with an efficient use of space, which is very important when working in a fast-paced factory environment.
If you take the time to plan out the warehouse office correctly, you'll save time and money and also protect yourself from being surrounded by too much clutter. You can place the supervisor's office on the manufacturing facility floor as a mezzanine office. Adding a warehouse mezzanine office to an existing building is easy as long as your building has the proper ceiling height. With a mezzanine, you can add usable floor space to selected areas or almost double the usable work space.
The idea behind having an in plant office is to give the supervisors and employees an optimal environment. These offices allow you to supervise production in a hands-on way so that you can be aware of issues and make changes, which can lead to increased safety and lower costs.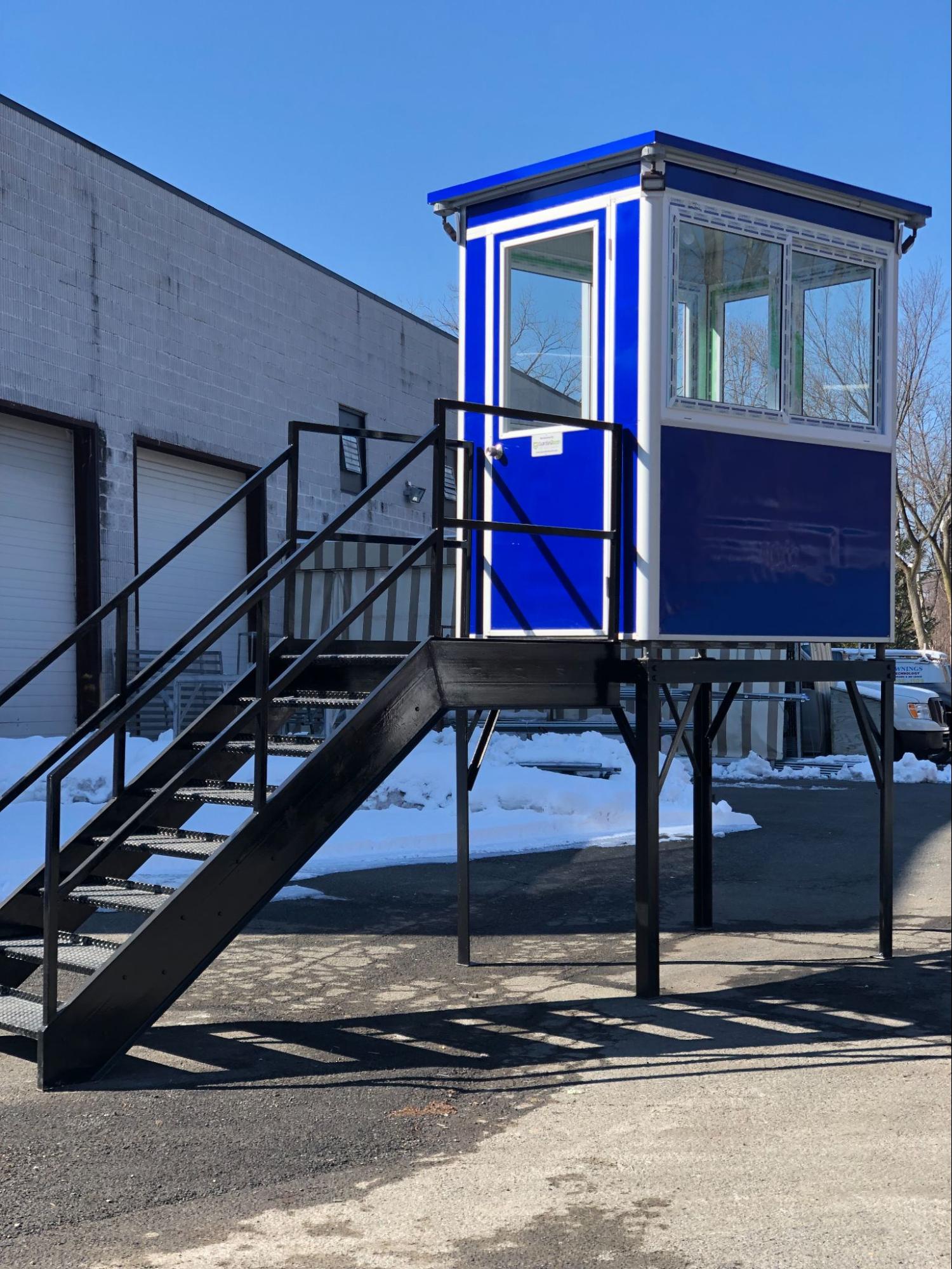 5. To Create Break Rooms for Workers
You can create a modular break room for workers with a modular factory office. Modular factory offices are advantageous in that they eliminate the traditional construction hassles, site restrictions, and delays associated with building from scratch.
The break room is an area of the workplace where workers can relax, have lunch, and take a break from the noise and bustle of the workplace. This means there are different types of break rooms depending on what these workers need. But no matter what type of break room you choose, your workers will be happy with the options you give them to relax and enjoy some peace and quiet.
Having a break room provides an easy way to impress customers, vendors, and most importantly, your staff and employees! If you are looking to get a break room for your company or office, you can use factory offices to create a break room for workers. Factory offices are the perfect break rooms. The pre-fabricated structures are watertight and resistant to bad weather. They come in various sizes, which means that you can buy them according to the specific requirements of your company.
How to Maintain Your Modular Factory Office
An industrial modular office is a place where you will spend most of your time. This is why you have to take care of it very well. As modular factories are designed for long-term use, proper maintenance ensures that the booth will serve you for years after installation.
Taking care of your booths are crucial to making sure they last as long as they can. They're the heart of your business. It is important that you take the necessary steps in cleaning and maintaining it. People think modular offices are difficult to maintain, but that's simply not true. The secret to a healthy industrial modular office is treating it right, especially when you're in an environment that is exposed to dust and other material particles. And there are certain simple maintenance practices you need to follow for them to last for years and years.
Here are some tips on how to maintain your modular factory office.
Clean the windows and doors
Wipe down the surfaces
Clean the walls
Clean the exterior
Paint whenever required
Conclusion
If you are working in a factory, you know that space is at a premium. And that's why you should consider an industrial modular office. These versatile units can also function as showrooms, server rooms,or equipment enclosures. They are designed to blend into their environment even when they create new spaces. Plus, the structure of modular buildings makes them among the most sustainable.
Recent Blogs