image
Guardian Booth Set to Relocate to Pennsylvania After Acquiring Homes by Keystone
>
Guardian Booth Set to Relocate to Pennsylvania After Acquiring Homes by Keystone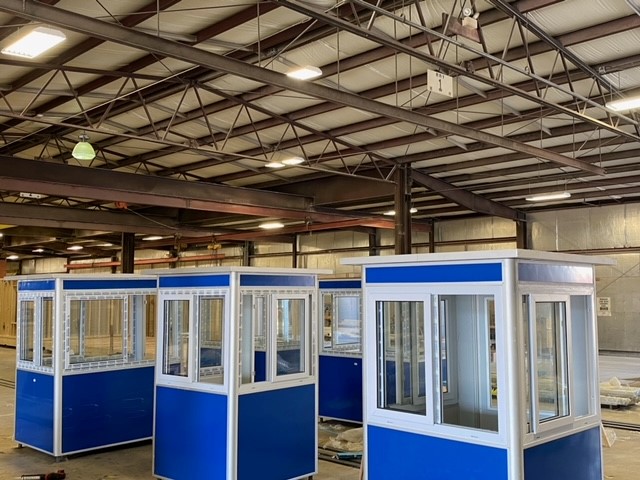 Guardian Booth, a leading manufacturer of prefabricated guard booths and customized workspaces, is eyeing a new growth opportunity in 2022 by acquiring Homes by Keystone. The latter is a leading modular home builder that serves 40 counties in states including Pennsylvania, Maryland, Virginia, West Virginia, and more. This acquisition will see Guardian Booth relocating to Franklin County in the town of Waynesboro, Pennsylvania, from Orangeburg, New York. It will help the company expand their product portfolio into modular prefabricated homes and build a new flagship manufacturing facility in the new region.
Guardian Booth will invest $4.5 million into this relocation project. It will retain the existing 20 employees of Homes by Keystone and create 33 new full-time jobs. Since its inception, the company has been trying to expand its reach to support customers throughout the Midwest, Mid-Atlantic, and Southeast region, while strengthening their manufacturing footprint. The management at the company feels Franklin County is the best location as it helps them serve clients throughout the country.
This decision by Guardian Booth has been well received by the Governor of Pennsylvania, Tom Wolf. The company has received a $271,000 funding proposal by the Pennsylvania Department of Community and Economic Development (DCED). This includes a $106,000 grant for workforce development and $165,000 grant toward Pennsylvania.
Currently, the company provides customized prefabricated booths to airports, shipping facilities, construction sites, gas stations, hospitals, schools, and more. It also provides portable security enclosures and modular offices on request. The company has worked with leading companies such as Lukoil, Amazon, Microsoft, Lincoln, and many more. You can get in touch with the team at Guardian Booth to know more about this relocation, investment, and new manufacturing facility in Pennsylvania.
Recent Blogs