image
A Guide to Enhanced Customer Service with Prefab Booths
>
A Guide to Enhanced Customer Service with Prefab Booths
Why Choose a Premanufactured Booth for your Welcome Center
In today's highly competitive tourism industry, providing exceptional customer service is more essential than ever. A visitor's first impression can make or break their experience. Yet creating a warm and welcoming environment for guests can be a costly and time-consuming process. Ensuring that guidance for visitors is easily accessible is a major priority for those in the tourism industry, and managers need to ascertain how best to communicate information to visitors. They also need to find a way to improve their business aesthetics, and make sure that all aspects of their business are fully on-brand.
One way to ensure an overall positive first impression for customers is by investing in prefab booths for welcome centers. Modular booths, or prefabricated booths, can be customized to fit the specific needs of any business, in any industry. There's a huge range of features available for these structures that are sure to transform customer service. In this article, we'll explore how to create an exceptional customer experience using prefab booths.
Types of Welcome Centers
For tourism welcome center managers, ensuring a positive customer experience is a crucial component of their businesses' success. The first impression that visitors receive when arriving at a destination sets the tone for their entire trip, so it's essential to make them feel welcomed and comfortable, immediately. Prefab booths are an excellent way to achieve this goal. They offer a convenient, approachable, and welcoming space for visitors in any well-trafficked tourist area.
There are typically two types of welcome centers. The first, comprehensive welcome centers, are larger and offer a wider range of services and amenities, such as exhibits, gift shops, and cafes. They often cater to larger tourist destinations or national parks.
Basic prefab welcome center customer service booths, on the other hand, are smaller and often only offer primary services such as maps, information, and brochures. When operating in a remote location or a destination with tricky terrain, these compact solutions may be your best bet.
While both types of welcome centers can be effective in their own right, at times a smaller, more streamlined option is the best choice for offering a convenient and effective way to optimize customer service.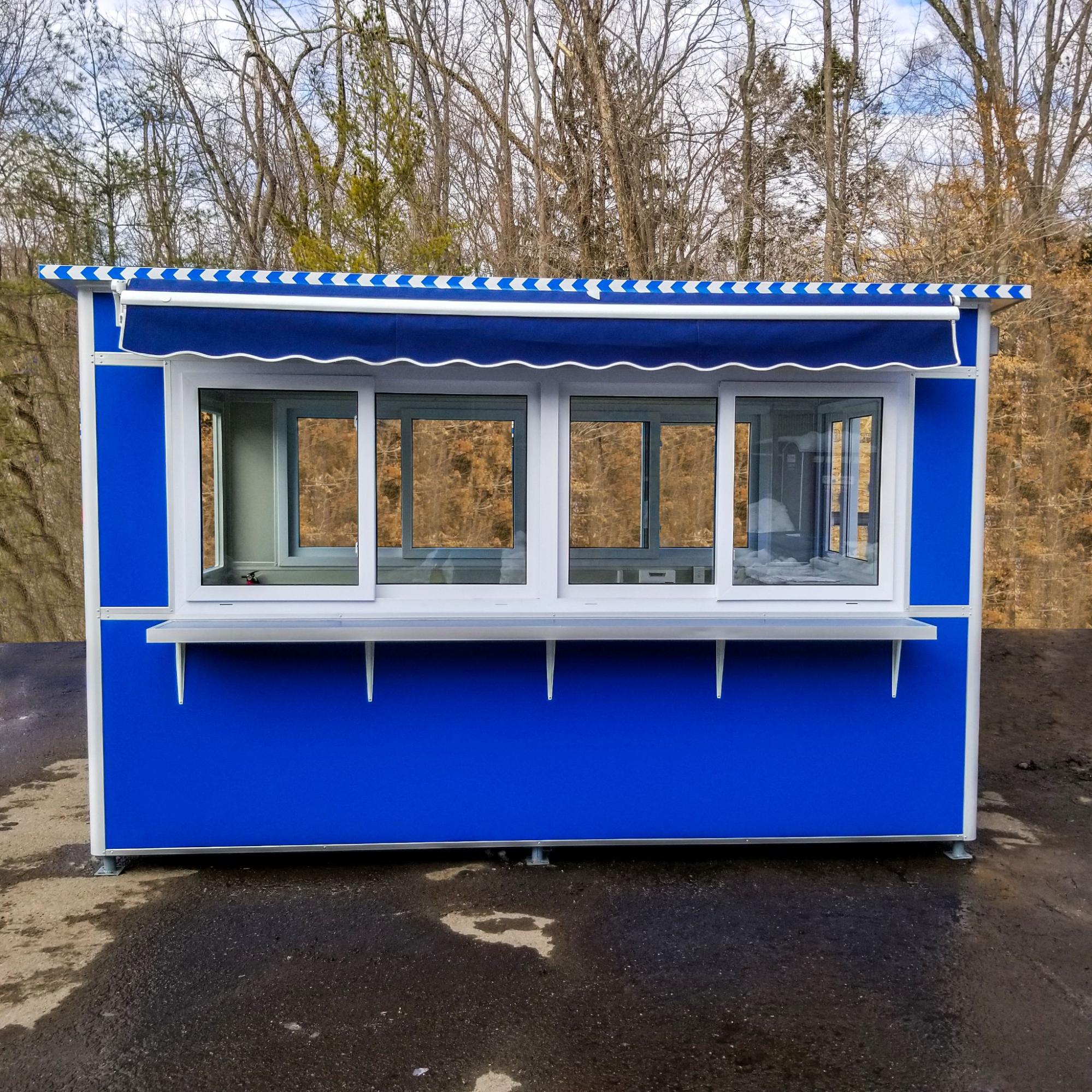 Selecting Your Modular Welcome Center: Advantages of Guardian Booth
Guardian Booth is a top manufacturer of exceptionally crafted prefabricated booths. Their structures can be placed in virtually any location to create an approachable and aesthetic space for visitors. Tourism prefab booths are just one of the many types of modular structures they've created for myriad customers. Their booths are designed to be adaptable, yet durable, making them an excellent option for welcome centers of various sizes and specialties. Here are some of the top advantages of choosing a Guardian Booth welcome center for your facility.
Customization
Prefabricated booths can be completely customized to fit the needs of any business – the possibilities are virtually endless. They can be designed to present branding, pricing, hours of operation, and anything else a business may want to display. The company structures and outfits booths to customers' exact specifications, providing tourism managers with endlessly customizable modular booths for welcome centers. Just a few of these optional add-ons are custom flooring, desk installation, bathroom construction, and equipment implementation. The Guardian Booth sales team is also always available and amenable to all kinds of customer requests, working closely with clients to ensure complete satisfaction in the final result.
Security Outfitting
Guardian Booth's modular structures can be outfitted with various security features, such as roll-down windows, bulletproof glazing, security cameras, transaction windows, and more. Tourism can often be a risky business, and modular booths offer some excellent methods to stay on the safe side.
Communication
Guardian Booth maintains constant communication between the sales team and the customer regarding branding and specific requirements. They routinely offer a preliminary blueprint to confirm the layout, ensuring the customer's needs are met to their exact specifications. Clients are encouraged to share any questions or concerns with a friendly sales rep, at any time.
Delivery and Setup
Prefab welcome center booth delivery and installation are complete in a matter of hours. Guardian Booth's structures can be manufactured, delivered, and set up in significantly less time compared to traditional construction methods. Their standard modular booth option, without any customization, has a lead time of just 48-72 hours. They can also be placed virtually anywhere managers would like, ensuring that even the most rugged and rocky of terrains features a convenient space to welcome customers.
Maintenance
A modular structure by Guardian Booth requires regular maintenance, yet is still relatively easy to upkeep. Customers should care for them almost as they would a home, including inspecting the roof every 3-5 years and reviewing the booth's hinges and walls. Guardian Booth provides a 1-year warranty on the structure and a 90-day warranty on electrical features such as lights and A/C, providing customers with peace of mind and trust in their new modular structure.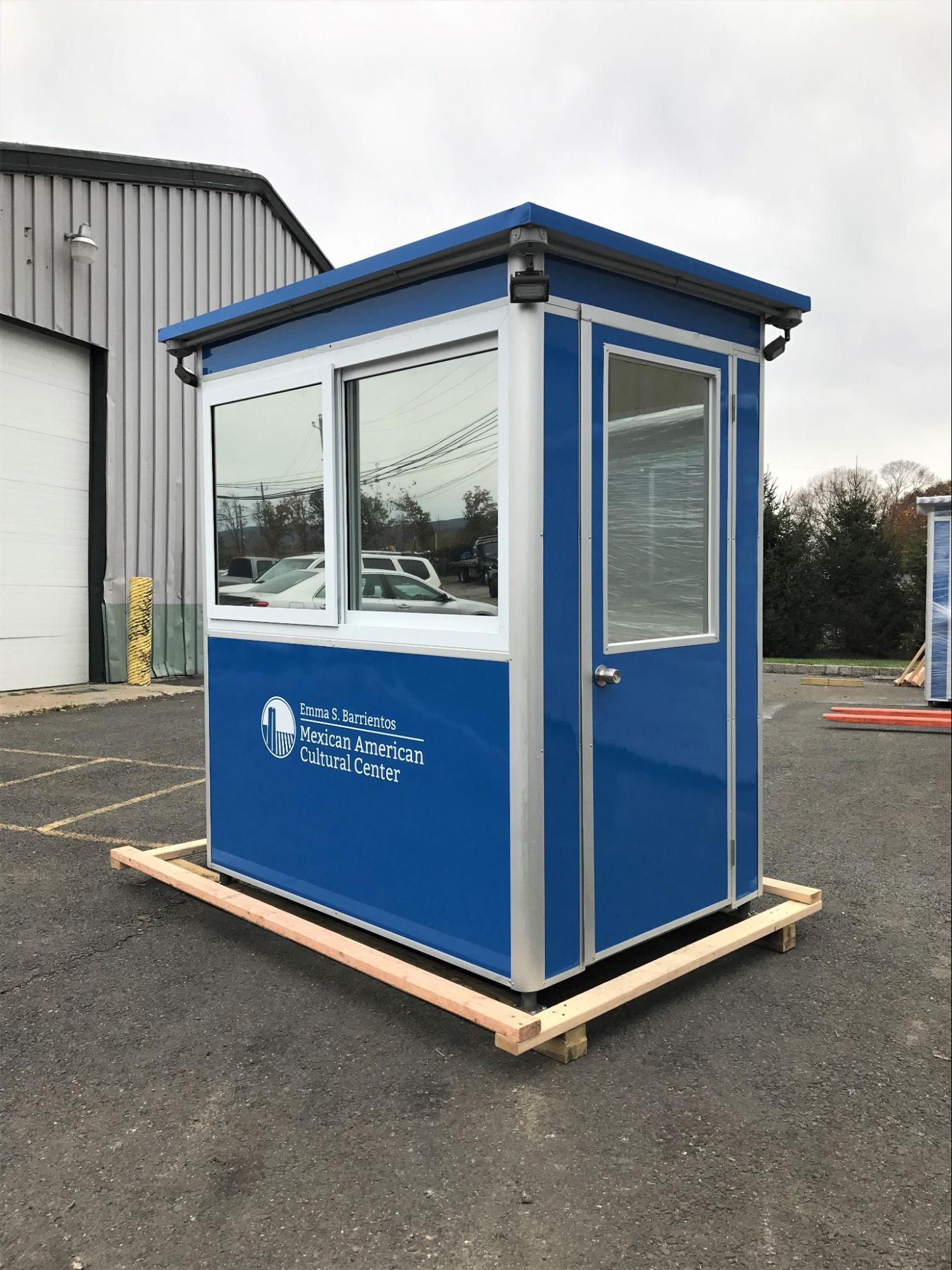 Enhancing Your Customer Service Booth for Tourism Welcome Centers
Guardian Booth's prefab booths are an excellent way to ensure fully optimized customer service. Even the most basic of their structures are crafted to attract customers.  Business owners can customize their booth to include multiple windows to serve many guests at once. At each window, you can have quality microphones, counters, and awnings to make customers feel comfortable and looked after. With easily accessible information most pertinent to customers located directly in view, visitors' needs are met as soon as the booth is in view. It's also a directly attainable and approachable way for customers to gain information and assistance quickly. By establishing these welcome booths wherever visitors most often frequent, you ensure that guests feel at ease knowing that help is close by.
Overall, tourism prefab booths by Guardian Booth are a flexible and practical solution for enhancing welcome centers' customer service. By providing a comfortable and welcoming space for visitors to gather information, make reservations, and find assistance, modular structures help to encourage visitors to explore the area and make it a repeat destination. With careful planning and customization alongside business owners, welcome centers  can effectively improve customer service and create a lasting impression on visitors.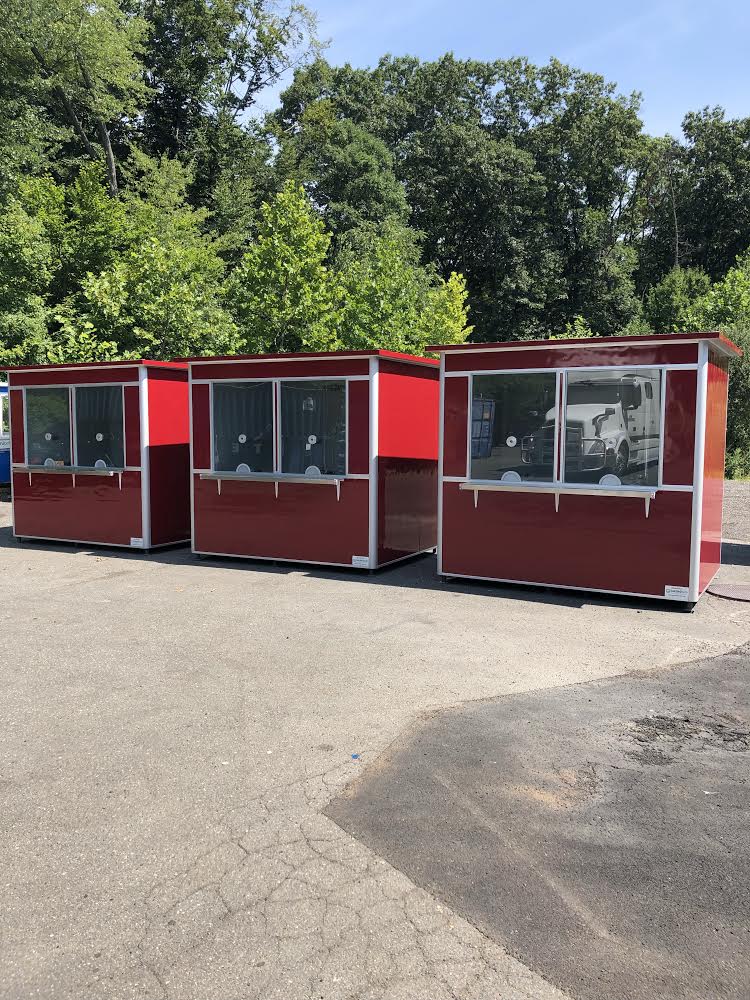 Make It a Priority: Optimizing Customer Service for Your Business
Welcome centers are often the first point of contact for visitors to a particular destination. They play a critical role in shaping visitors' perceptions of the places they visit. Providing excellent customer service ensures that tourists feel welcomed which, in turn, can encourage them to return and recommend the destination to others. With the advent of social media and online reviews, the importance of superb customer service has increased even more. Overall, the tourism industry's success is dependent on its ability to provide outstanding customer service, which will in turn lead to increased revenue and growth for businesses and destinations.
Guardian Booth is an excellent choice to seek out a top-notch modular structure. Their devoted sales reps will be sure to advise and assist in developing a booth that is suited particularly to your needs and ensures outstanding customer service.
Are you ready to enhance your welcome center's customer service with Guardian Booth's prefab booths? Contact us today to learn more about our customizable solutions!
Resources: 
Recent Blogs